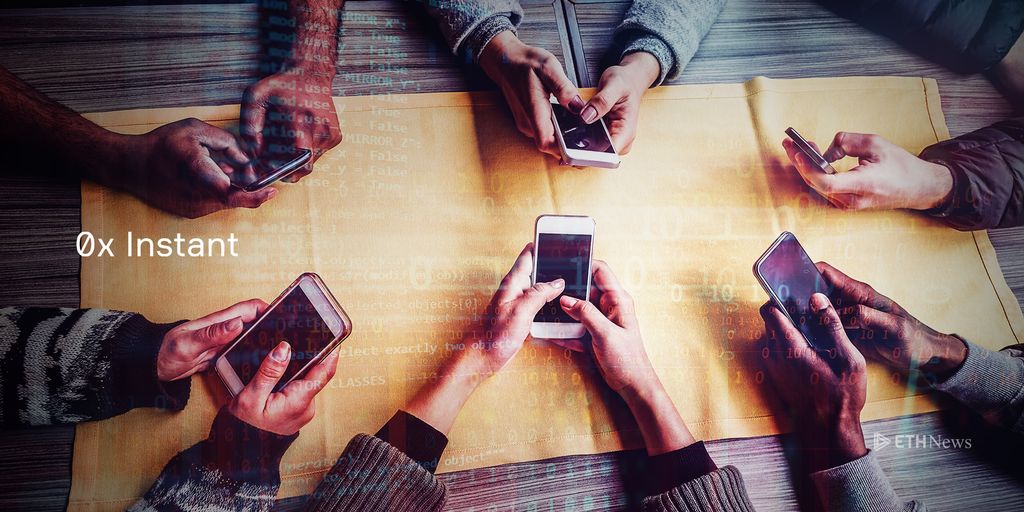 December 6, 2018 11:38 PM
The new tool allows developers to integrate token purchasing into their product experiences.
0x today announced the release of its latest service, 0x Instant. Developers can copy the open-source code and include it in their apps or websites, thereby creating an interface for users to buy tokens.
The service is also configurable in that developers, by using the Instant Configurator, can identify the ERC20 or ERC721 tokens they wish to support, choose the liquidity source (either 0x's or their own), and set an affiliate fee (up to 5 percent) if they wish to earn a small amount from every transaction. For those who want more control over the user experience, individuals can use AssetBuyer to further customize the tool.
"0x Instant provides a simple and intuitive interface that may be embedded in any website or app, allowing visitors to '1-click buy' Ethereum tokens with ease," added Will Warren, co-founder and CEO of 0x, according to a release shared with ETHNews.
Behind the scenes, the tool works by aggregating liquidity from 0x relayers (or the selected liquidity source) and finding the best price for the token within the liquidity pool. A user then pays for the token with Ether through MetaMask, Trezor, or another Ethereum wallet.
A few projects have already integrated 0x Instant into their platforms. Emoon, a decentralized ERC721 marketplace, allows users to purchase a variety of non-fungible tokens, such as Gods Unchained tournament passes and CryptoStrikers cards, via 0x Instant.
Other examples of integration include Coinbase Wallet, which is Coinbase's mobile wallet app (previously called Toshi); Augur, which uses 0x Instant to offer Reputation tokens (the coins are needed to participate in the platform's prediction markets); and CoinGecko, a crypto price feed.
Last month, 0x released its Launch Kit, a set of tools that purportedly allows developers to launch a relayer in under a minute. The kit contains a simple codebase developers can use as a starting point as they build their own projects.
Daniel Putney is a full-time writer for ETHNews. He received his bachelor's degree in English writing from the University of Nevada, Reno, where he also studied journalism and queer theory. In his free time, he writes poetry, plays the piano, and fangirls over fictional characters. He lives with his partner, three dogs, and two cats in the middle of nowhere, Nevada.
ETHNews is committed to its Editorial Policy
Like what you read? Follow us on Twitter @ETHNews_ to receive the latest 0x, Will Warren or other Ethereum technology news.