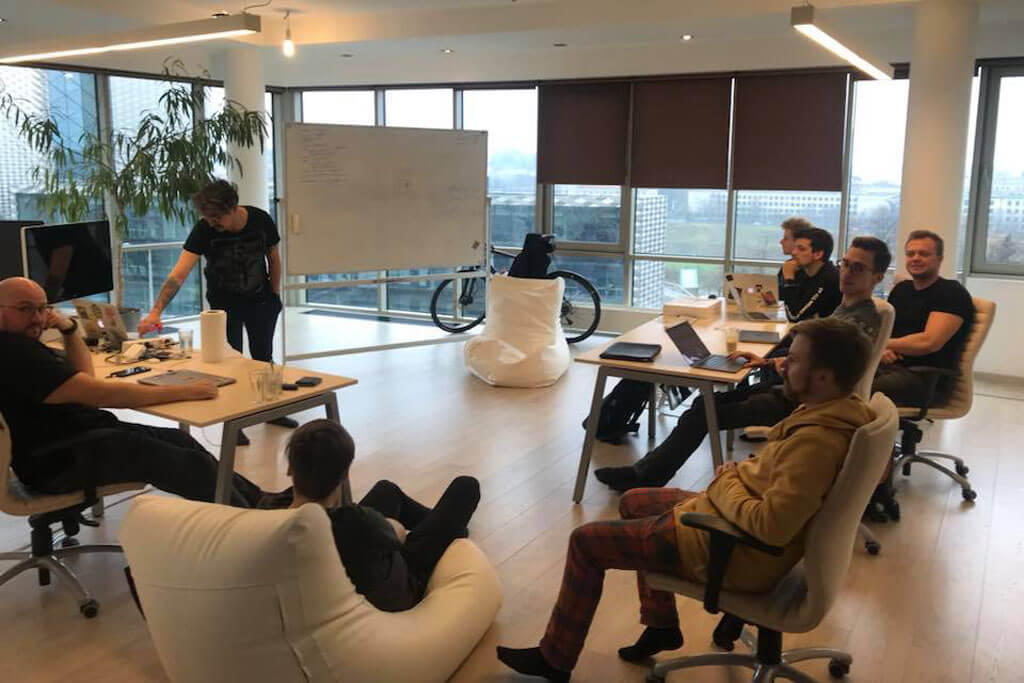 The blockchain-based car history registry sorts out its advantages in the run-up to the ICO.
Jesus coin, Trumpcoin or even Potcoin — the ICO companies have never felt the lack of creativity. And for this sphere sarcasm is an effective way to be noticed – something that is crucial in the dynamic ecosystem with countless ICOs. As of November 2017, more than 250 ICOs were launched, representing various business and world saving ideas. Such an amount of competitors makes the ICO companies use every possibility to stand out.
Imagine yourself as a crypto investor whose prosperity totally depends on the ability to foresee the market trends. The crypto sphere generates tons of information every day. How would you detect the ICO with largest potential? Leaving your success to chance does not seem to be a smart decision unlike thorough analysis.
Today we examine the case of carVertical, the first global & decentralized car history registry. The project is intended to counter fight unfair trade practices, mileage frauds and hidden damages in particular. So basically it is like Carfax, just on steroids. This company is aimed at eliminating the risks of manipulations with car's history data with the help of the top blockchain-based solutions.
Rokas Medonis, the co-founder of carVertical, states 6 arguments while describing the advantages of carVerticals (cVT) tokens. And it gives the impression of a real, scalable business with modest monetization possibilities:
According to the forecast, carVertical will start generating revenue in September 2018. After five years of operations, the turnover is projected to reach the level of EUR 27,204,000, with EBITDA of EUR 10,524,000.
Token will be the only way to buy carVertical services. Investments in cVT Tokens will bring you various benefits because staking comes in place: person who owns more carVertical tokens gets significant discounts when buying the products of carVertical or its partners. That means cheaper API calls, reports, whitelabel, car insurance and other services.
Token value will directly correlate with effectiveness of carVertical service. Effectiveness of the service will be determined by efficiency of our machine learning and mathematical models. Machine learning and mathematical models will advance over time with more data.
The users that carVertical onboards generate more and more data over time. So the value of the token will grow exponentially with the number of users carVertical onboards.
carVertical is already building this product. This project treats ICO as an opportunity, not as a goal. And it makes you think that carVertical is not just another ICO. It has actually signed an agreement with Diginet, Baltic's largest group of classified ads portals, to deliver first ever carVertical white label solution.
It is inevitable that all national and privately held registers will move to blockchain in a few years. carVertical believes to be the first "sitting at the table", when governments and big companies come searching for decentralization solutions to fit their needs.
So it all sounds as a perfect blend of sustainable business and technology trends. The team is dedicated, they have a back up from state institutions and (what is most important) they solve the problem of the real world. The company is ambitious: their goals for the upcoming 5 years include launching its services in Europe, Asia and North America. All in all, carVertical seems to be an attractive investment.
And one more fact. Recently carVertical announced a partnership deal with GPSWOX, provider of global GPS tracking solutions, to further advance in the development of IoT. The cooperation of two companies marks the commitment to enter the market of connected cars. And that is definitely going to be something big.
The project team has a clear plan of development and keeps working hard to achieve its goals. Now the final word belongs to the invsetors: carVertical ICO starts on December 26, 2017.