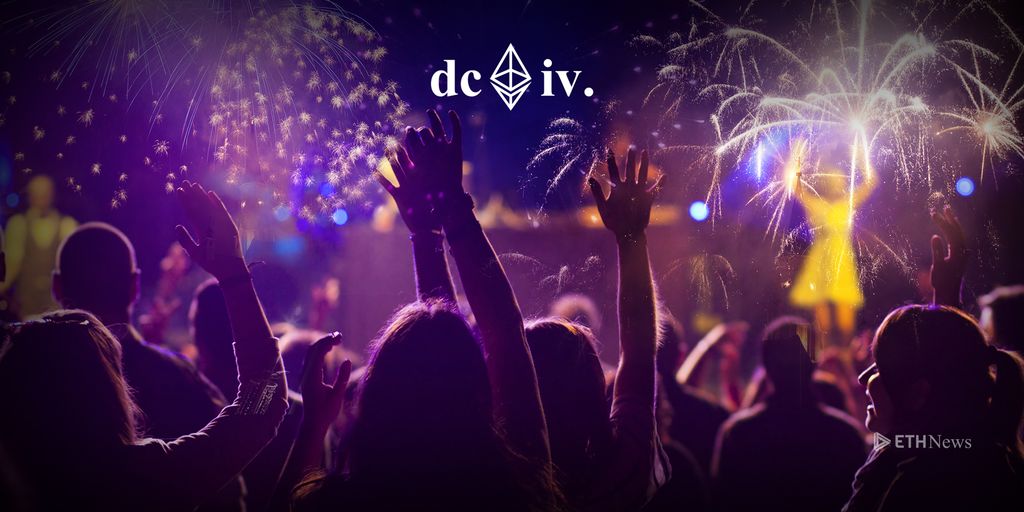 Everyone's excited about Devcon, of course. Learning is a lot of fun. Talking to people is sometimes less fun, but when they're people with super cool ideas and they're nice, then talking is pretty cool too. Plus, Prague. It's beautiful. But if we're honest with ourselves, really honest (and I think that's important), then it's the afterparties we're most excited about.
At parties, you can talk. You can learn. And Big Important People aren't so scary when the lights are low and people can barely hear you over the music. Plus, can you think of a better way to explore a city known for its night life than to partake in said night life? So we're here for the party. And we hope you will be, too. There's a lot to celebrate!
We've only included events that are more party than panel here, for the sake of scope (and fun!). But if you know about an afterparty we didn't list, let us know! We'll update our list!
---
Daily Social Meetup
When: Every day October 29 to November 2, from 5 to 11 pm
Where: Lounge 62 at the Corinthia Hotel
The Sell: You're likely staying at or near the Corinthia (it's across the street from Devcon). If you don't know what's going on, or if it's too early for the other events, pop on in here! Find some friends!
Details: https://www.eventbrite.com/e/daily-devcon-4-social-meetup-at-lounge-62-evenings-from-oct-29-to-nov-2-tickets-50240437501?aff=ebdssbdestsearch
---
Sunday, October 28
Dai 'Dappy' Hour – Prague Edition
When: 6 to 9 pm
Where: Ship Captain Morgan
The Sell: For starters, this one is on a pirate ship on a river with dope views. So there's that. Also cheap drinks (1 dai will buy you one drink!). Plus, people seem to like MakerDAO, so I can imagine this will be poppin'.
The Catch: You need to possess at least one Dai to gain entry to the event. This is easy enough, assuming you're not a no-coiner (no judgement). But also, you pay for drinks with Dai, which, if you're me, will be a problem because I will not have international data.
Details: https://pragueblockchainweek.cz/events/maker-dappy-hour/
---
Monday, Oct 29
Cryptoween
When: 9 pm
Where: Kasárna Karlín
The Sell: Folks who matter will be there, so if your MO is to network, this is a lowkey way to do that. The event is organized for the Golem, OmiseGo, Streamr, and ECF teams, but anyone is welcome if they pay .02 ETH to the address below. There will be music and they 100 percent support you flying your freak flag loud and proud.
Address: 0xf6912d7ab160aa1645206f6725a0f57840839799
Details: https://kickback.events/event/0xf6912d7ab160aa1645206f6725a0f57840839799
…
Ethereum Pub Crawl
When: 8 pm to 4 am
Where: (meet at) DupleX, The Rooftop Venue.
The Sell: A pub tour on the first day of Devcon (technically Day 0), led by a native of both Prague and the Ethereum community? There is probably no better way to get your bearings in a new city and with a new crowd. The tour will apparently include a number of popular bars and clubs, including (potentially): Crazy Daisy, Anonymous, Black Angels, Rooftop Terrace, Coyotees, L'Fleur, Steampunk, James Dean, One Club, and Valmont.
Details: https://www.eventbrite.com/e/welcome-to-devcon4-prague-pub-crawl-tickets-51448690418?aff=ebdssbdestsearch
---
Tuesday, October 30
AxFest
When: 6 to 9 pm
Where: La Loca Music Bar & Lounge
The Sell: Open bar, appetizers, live music. Free (but RSVP)!
Details: https://pragueblockchainweek.cz/events/axfest/
…
XIXOBIT Opening Party
When: 7 pm to 2 am
Where: Altenburg 1964
The Sell: Free drink for 200 first comers! This is going to be a big party. There's not much else going on late, so anyone who's trying to hang and drink with Ethereum community members will be there.
Details: https://pragueblockchainweek.cz/events/xixoio/
---
Wednesday, October 31
Bitcoin's 10th Anniversary & Halloween Party
When: 10 pm to 4 am
Where: Epic Prague
The Sell: Crypto anarchy themed. Dance floors. The center of touristic Prague (read: beautiful).
The Catch: Okay, this is technically a Bitcoin party. But would we have Ethereum if it weren't for Bitcoin? And personally, I see this event as an opportunity for cultural tourism. Those bitcoiners are a different breed, and frankly, they know how to create drama. I see a high potential for photo ops.
Details: https://www.eventbrite.com/e/off-bitcoins-10th-anniversary-halloween-party-tickets-50956763050?aff=redad
…
MyEtherWallet presents Casper's Castle
When: 7:30 pm to midnight
Where: The Prague Castle
The Sell: Prague Castle. That's the sell. Also, FOMO is going to be there, and I have personally been curious who those beautiful trolls are. This is a private event, though it's unclear how private. I'm going to bet that if your costume is cool enough they're going to have to let you in. I'm pretty sure that's Czech law.
Details: https://pragueblockchainweek.cz/events/casperscastle/
---
Thursday, November 1
Blockchains LLC Global Launch Event
When: 7 to 10:30 pm
Where: TBA
The Sell: Open bar, fully catered, live entertainment, and free round-trip transport from the Corinthia Hotel and Prague Congress Centre. This is a no-brainer. Plus, it's done early, so you can still hit up other parties. Who's Blockchains LLC? Who knows*, but it would seem that they really want you to come find out, and their party favors don't seem half bad.
*Disclosure: ETHNews is a division of Blockchains Management, Inc., which is the parent company of Blockchains, LLC.
Details: https://www.eventbrite.com/e/blockchains-global-launch-event-tickets-51228143757
…
Dapp Awards
When: 6 to 9 pm
Where: Czech Museum of Music
The Sell: Celebrating folks who are doing a great job? Sounds like a good time!
Details: https://da18.mainframe.com/
…
Aragon Dream DAO Party
When: 6:30 to 11 pm
Where: Rockberry Bar & Music Club
The Sell: They're having a fun pitch context where you can (potentially) win some money. Plus, DAOs are fun and cutting-edge and so controversial. (Did you hear? Vitalik said at San Francisco Blockchain Week that they might be a bad idea.)
Details: https://pragueblockchainweek.cz/events/aragon-party/
…
Rockaway Blockchain Night
When: 8:30 to 11:30 pm
Where: Martinic Palace (the afterparty for the afterparty will be at Le Valmont)
The Sell: After you're done with your first afterparty of the night (Blockchains LLC), you could come to this one. This afterparty has its own afterparty. I mean, come on. Moreover, the main event takes place in the center of old Prague. It'll be pretty, it'll be hype, it'll be a long night.
Details: https://offdevcon.com/event/rockaway-blockchain-night/
…
Decentralize All the Pumpkins
When: 7:30 to 9:30 pm
Where: No one knows. TBA
The Sell: I think the best sell is the event-creator's description of this event, and its meme:
"One of the core issues with plants of the squash variety is the centralization of pumpkins. Pumpkin patches everywhere are vulnerable to 51% attacks by malicious actors."
"Join us after day two of Devcon for the Decentralized Pumpkin Meetup. It's time we have an honest discussion about putting an end to pumpkin centralization."
---
Friday, November 2
VETRI Trivia Night
When: 6:30 to 11 pm
Where: Creative Dock HQ
The Sell: Personally, I believe that trivia is the actual worst, and that if you disagree – well, you're just wrong. However, I accept the fact that this is an unpopular opinion. There will be beer. And snacks. And pizza.
Details: https://www.eventbrite.com/e/vetri-trivia-night-tickets-51282959713