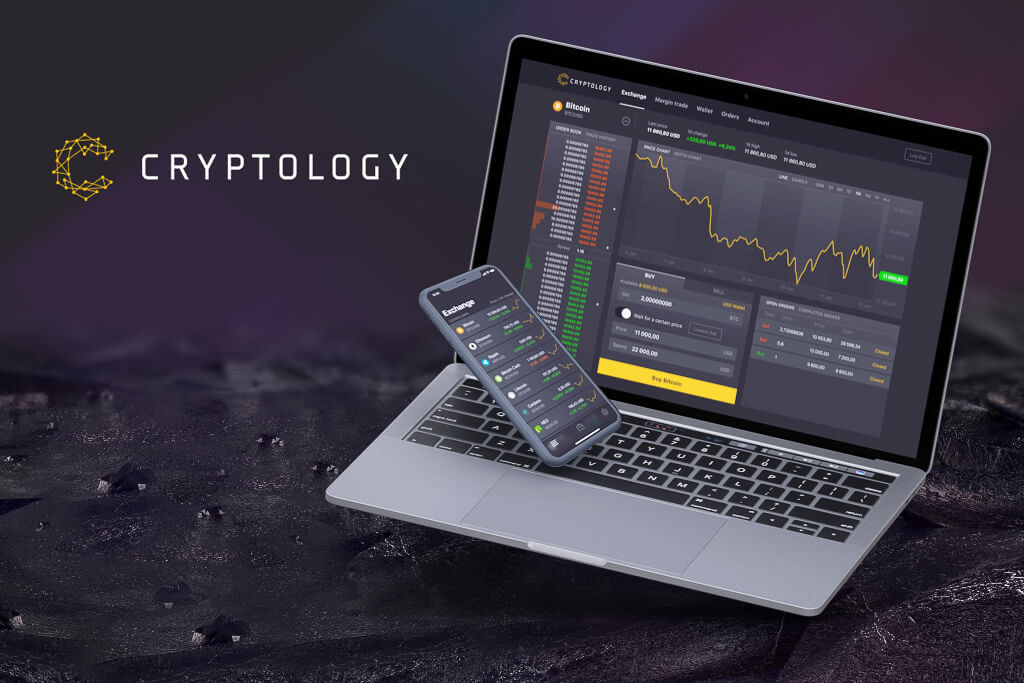 Cryptology enables investing fiat and crypto by connecting two deposit methods that work together.
Investing in crypto has not always been straightforward, but with increasing user demands, more user friendly means of crypto trading are now opening up.
Less than three months ago, a new company, Cryptology, launched the first exchange that combines tokens and fiat transactions. If you are not a crypto pro, then using Cryptology might be a great start for you. You may try a web version or a mobile app.
The web version is comfortable to use and absolutely intuitive. All the trading operations are secure and easy to carry out both for experts and newbies. Verification is quick and not complicated with support team on 24/7 to immediately handle any issue occurred.
Trading with a minimum order size of just 0.01 EUR is open with 100% secure and quick transactions. The withdrawal methods are enabled with crypto and fiat (SEPA bank transfers). The mobile version is a great additional advantage with its minimalistic interface being very easy to navigate.
As for Cryptology's mobile app, after downloading it from the Google Play Store or App Store, the steps forward have been very simple and understandable. Deposits can be made in any local currency which will be converted into USD/EUR supported by Cryptology.
The top crypto options are Bitcoin, Ethereum, Bitcoin Cash and Litecoin and there are also tokens tradeable to ETH. The number of tokens will hopefully expand soon, making this platform super attractive.
The user can deposit fiat straight from a bank account using Visa, MasterCard, bank transfer (SEPA) or crypto directly into the corresponding wallet. For fiat operations a basic identity verification with a document name (passport, driving licence, national ID), date of birth, address, and a document number are required.
Once the form is submitted, fiat trading up to $3,000 is enabled instantly, which limits depositing and withdrawing amounts to this number. Advanced users might want to go for larger sums.
In this case, advanced verification is required and can be done simply by submitting a photo ID for approval. It might take up to a day to get verified and enable deposits of up to $10,000. There is also a full verification which confirms one's address. All information is available on Cryptology's blog on medium.com.
Q3 of 2018 looks promising for Cryptology, and it would be great to see a fully established and diverse marketplace within the crypto world. Finding its niche is now the next step.