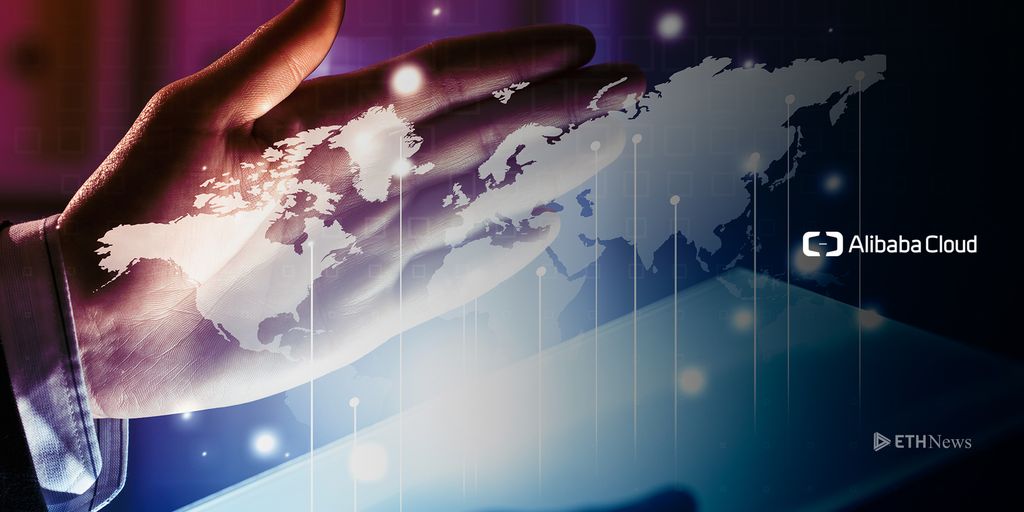 October 24, 2018 10:25 PM
The race is on to bring blockchain development to every enterprise.
Alibaba has extended its cloud blockchain-as-a-service (BaaS) product to include Southeast Asia, the US, and Europe.
Alibaba Cloud's BaaS is already available in China, having launched in August 2018, and Alibaba says it already has a proven track record in the public benefits system, logistics, and medical industries.
Like similar platforms, Alibaba Cloud's BaaS is advertised as a tool for customers to build a "secure and stable environment for blockchain implementations." Alibaba will support enterprise blockchains built on either Hyperledger Fabric or Ant Blockchain. The latter is the blockchain protocol and network developed by Alibaba Group's Ant Financial Services, which Alibaba owns 33 percent of.
Alibaba Cloud's BaaS is "guarded by trusted computing and a secure consortium blockchain network," said today's press release, with Alibaba aiming to provide a "trust infrastructure" that empowers innovations across all industries. Alibaba will also utilise Intel SGX security technology, which protects both code and data from cyberattacks.
The platform will support consortium blockchain management, EDCCs (aka smart contracts), and software development kit (SDK) applications, as well as automatic deployment and monitoring, operating, and maintenance functions. Alibaba Cloud supports hybrid cloud and distributed business systems.
Of the inclusion of The Linux Foundation's Hyperledger, Brian Behlendorf, Hyperledger's executive director, said:
"We're delighted to see the launch of Alibaba Cloud BaaS powered by Hyperledger Fabric as we've already seen many Hyperledger use cases in production this year."
Alibaba will now compete in the global cloud BaaS marketplace with Microsoft Azure, Oracle, and Amazon Web Services (AWS), which launched its Ethereum and Hyperledger Fabric templates and blockchain ecosystem in April. Also this week, Parity Technologies revealed that Substrate, its blockchain-building platform for companies of all sizes, would be ready for developers to use in November.
A Bank of America analyst, Kash Rangan, recently predicted that the BaaS market could quickly reach a value of $7 billion as companies look for cost-effective blockchain solutions.
Melanie Kramer is a freelance FinTech, blockchain, and cryptocurrency writer based between France and Canada. Melanie has studied, and retains an avid interest in, global politics, business, and economics.
ETHNews is committed to its Editorial Policy
Like what you read? Follow us on Twitter @ETHNews_ to receive the latest blockchain, Alibaba or other Ethereum technology news.