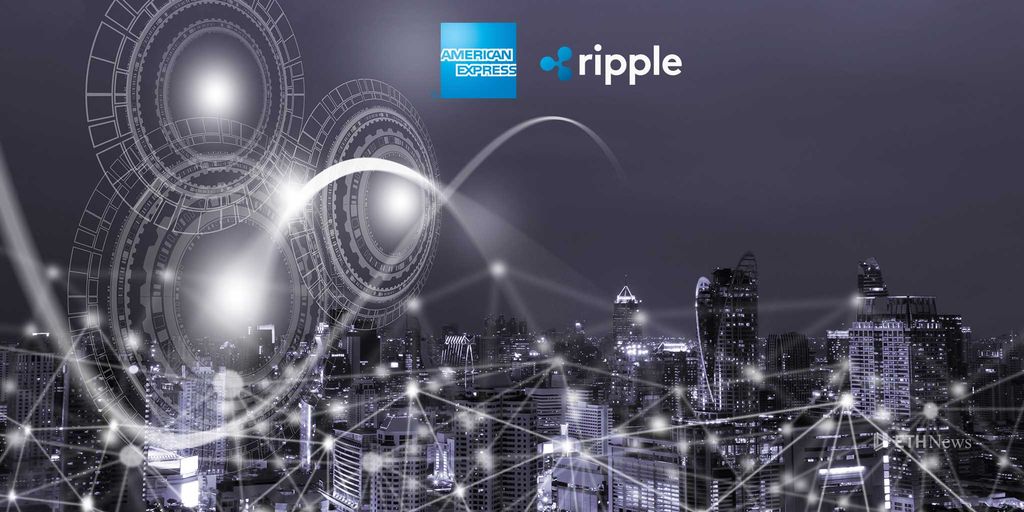 November 16, 2017 9:04 PM
Enabled by the Ripple blockchain, American Express and Santander UK will test a new cross-border payment system for businesses.
On November 16, 2017, American Express (Amex) announced that, in partnership with Santander UK, it will expand its business-to-business cross-border payment service with a blockchain system through the company's FX International Payments (FXIP) arm.
José Luis Calderón, global head of Santander Global Transaction Banking, presented the overarching goals of the conjoined effort:
"We are committed to creating a leading international payment eco-system meeting the needs of companies and customers worldwide. This blockchain solution opens up a new channel between the U.S. and the UK and presents significant opportunity for payments globally. Collaborating with forward-thinking businesses has enabled us to deliver this cutting-edge, secure, friction-free payment solution and extend our Simple, Personal, Fair philosophy to American Express and their customers."
As announced, Santander UK will play its part by initiating the transaction channel, which Amex said, "has the potential to expand substantially over time." FXIP has established an agreement with Ripple in order to both reduce settlement costs for non-card payments and provide "immediate end-to-end visibility into the transaction status and cost" via the Ripple blockchain, RippleNet.
Marc Gordon, executive vice president and chief information officer at Amex, described the partnership and his company's interest in emerging technologies:
"American Express has a long history of integrating new technologies into innovative products and services that differentiate and enhance the customer experience. This collaboration with Ripple and Santander represents the next step forward on our blockchain journey, evolving the way we move money around the world."
If the system proves viable, it could usher in a new wave of mass adoption for blockchain platforms by other large financial institutions, many of which are already engaged in similar public pilot tests, such as Projects Ubin and Project Jasper.
According to Greg Keeley, executive vice president of Global Corporate Payments at Amex, the part that blockchain technology plays in the growing marketplace has not gone unnoticed by the company. "We've already seen evidence that blockchain technology is playing a transformational role in the way customers are served," said Keeley, who went on to describe the benefits of working with Ripple. "Not only does this partnership with Ripple help decrease the time it takes for international transactions to be processed, it can make our transactions more effective for our customers."
Ripple CEO Brad Garlinghouse concluded:
"We're taking a huge step forward with American Express and Santander in solving the problems corporate customers experience with global payments. Transfers that used to take days will be completed in real-time, allowing money to move as fast as business today. It is just the beginning, and we look forward to growing this partnership to help other American Express FXIP customers."
Jeremy Nation is a writer living in Los Angeles with interests in technology, human rights, and cuisine. He is a full time staff writer for ETHNews and holds value in Ether.
ETHNews is commited to its Editorial Policy
Like what you read? Follow us on Twitter @ETHNews_ to receive the latest American Express, Ripple or other Ethereum business and finance news.