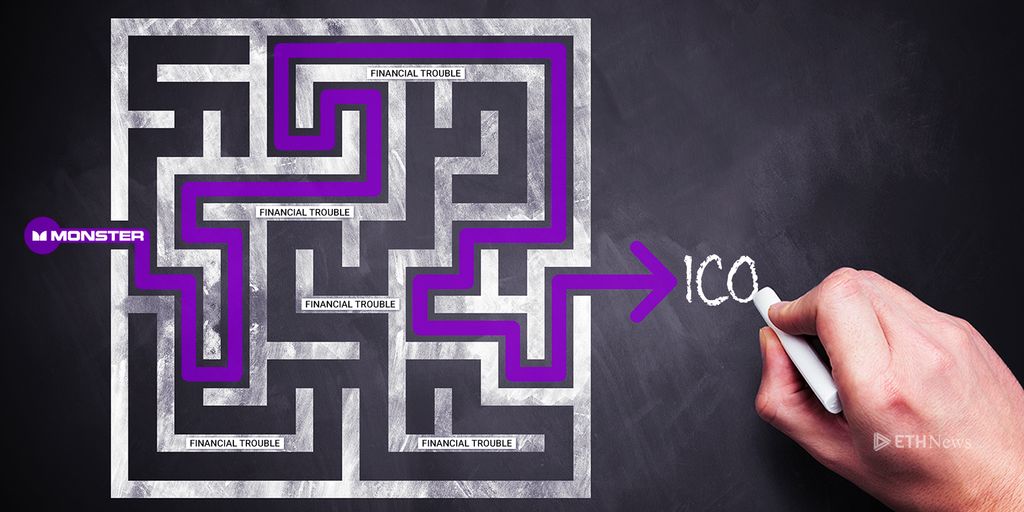 The company behind Beats headphones is in financial distress. According to filings with the Securities and Exchange Commission (SEC), in 2017, Monster Products Inc. (formerly known as Monster Cable Products Inc.) booked a comprehensive loss of $27 million. Already for Q1 of 2018, the company has incurred a net loss of approximately $19.6 million. It's safe to say, things don't look good.
With its back against the wall, the audio and video cables manufacturer has apparently turned to a blockchain-based solution for its money troubles: an initial coin offering (ICO). According to a Form S-1 filed with the SEC on May 25, 2018, Monster plans to undertake an ICO, targeting a $300 million fundraising goal for Monster Money Tokens.
Note: These are not to be confused with the 2016 film, Money Monster, starring George Clooney and Julia Roberts.
What are MMNY Tokens?
The company explains, "Monster Money Tokens are the currency to be used on Monster Money Network to purchase Monster products or pay for services. Holders of Monster Money Tokens are not entitled to vote as shareholders of the Company."
In other words, they're essentially gift cards … for a nonexistent network which (if created) would be used to purchase products that are already available online and can be purchased using a regular old credit card. It's kind of painful pointing out the obvious.
Sadly, Monster is the latest in a long line of companies to prescribe blockchain technology or an ICO as a panacea for financial hardship. For instance, readers may remember when Kodak announced its own blockchain-based platform (for image rights management) along with a token offering. By all indications, the KODAKCoin ICO, which is using a Simple Agreement for Future Tokens, or "SAFT," has not gained any traction.
As the SEC contemplates the utility token debate, there's little doubt that unscrupulous ICOs – and especially those by financially distressed entities – threaten to undermine well-meaning innovators. The agency must be cautious not to throw the baby out with the bathwater.
Matthew is a full-time staff writer for ETHNews with a passion for law and technology. In 2016, he graduated from Georgetown University where he studied international economics and music. Matthew enjoys biking and listening to podcasts. He lives in Los Angeles and holds no value in any cryptocurrencies.
ETHNews is committed to its Editorial Policy
Like what you read? Follow us on Twitter @ETHNews_ to receive the latest Monster, Beats or other Ethereum business and finance news.