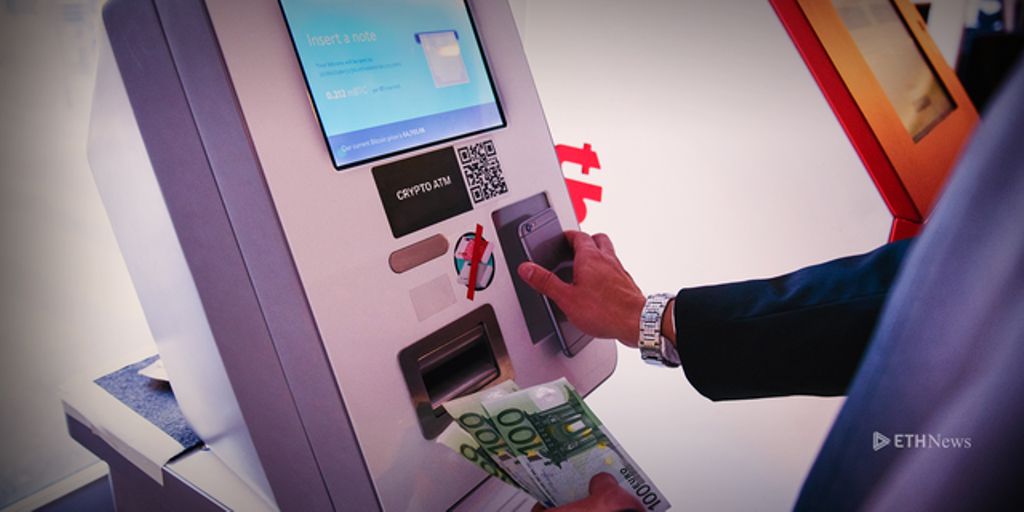 The Netherlands' primary international airport has a new ATM that converts euros into bitcoin or Ether.
On Wednesday, it was announced that flyers at Schiphol can now exchange their euros for bitcoin or Ether. The "Bitcoin ATM," as Schiphol has dubbed it, is positioned in a high-traffic area meant to be convenient for both arriving and departing travelers, as well as visitors to the airport's Schiphol Plaza shopping center.
"With the Bitcoin ATM, we hope to provide a useful service to passengers by allowing them to easily exchange 'local' euros for the 'global' cryptocurrencies Bitcoin and Ethereum [sic]," said Tanja Dik, director of consumer products and services at Schiphol. "That can be beneficial if, for instance, it's not possible to spend euros in their home country."
The ATM would help customers to avoid exchange fees, though, because few brick-and-mortar businesses accept BTC or ETH as payment, they may be limited once they got home without the use of a cryptocurrency exchange. However, there is a growing trend among retailers to be cryptocurrency compatible.
Schiphol is testing the Bitcoin ATM for six months to determine whether there is demand for this type of currency conversion among the airport's travelers. The trial is a result of collaboration between Schiphol and Dutch software company ByeleX. "We are excited that Schiphol is willing to join us in exploring ways to introduce passengers to the new cryptoreality," said the company's founder and CEO, Herman Vissia.
Amsterdam is not alone in experimenting with crypto options for flyers. Australia's Brisbane Airport accepts cryptocurrency payments as of May 29 – including bitcoin, Ether, Dash, and others – at various retailers within its terminals.
With the increased ease of cryptocurrency conversion, businesses are becoming more convenient for their crypto-inclined customers. For some companies, it makes sense to accept bitcoin as a payment option – the digital assets are very "in" and they want to attract customers. The same logic may be applied to Schiphol. It's important to think about the motives behind crypto adoption, and whether certain moves are for the benefit of the customer or the business.
Daniel Putney is a full-time writer for ETHNews. He received his bachelor's degree in English writing from the University of Nevada, Reno, where he also studied journalism and queer theory. In his free time, he writes poetry, plays the piano, and fangirls over fictional characters. He lives with his partner, three dogs, and two cats in the middle of nowhere, Nevada.
ETHNews is committed to its Editorial Policy
Like what you read? Follow us on Twitter @ETHNews_ to receive the latest Schiphol, Amsterdam or other Ethereum lifestyle news.