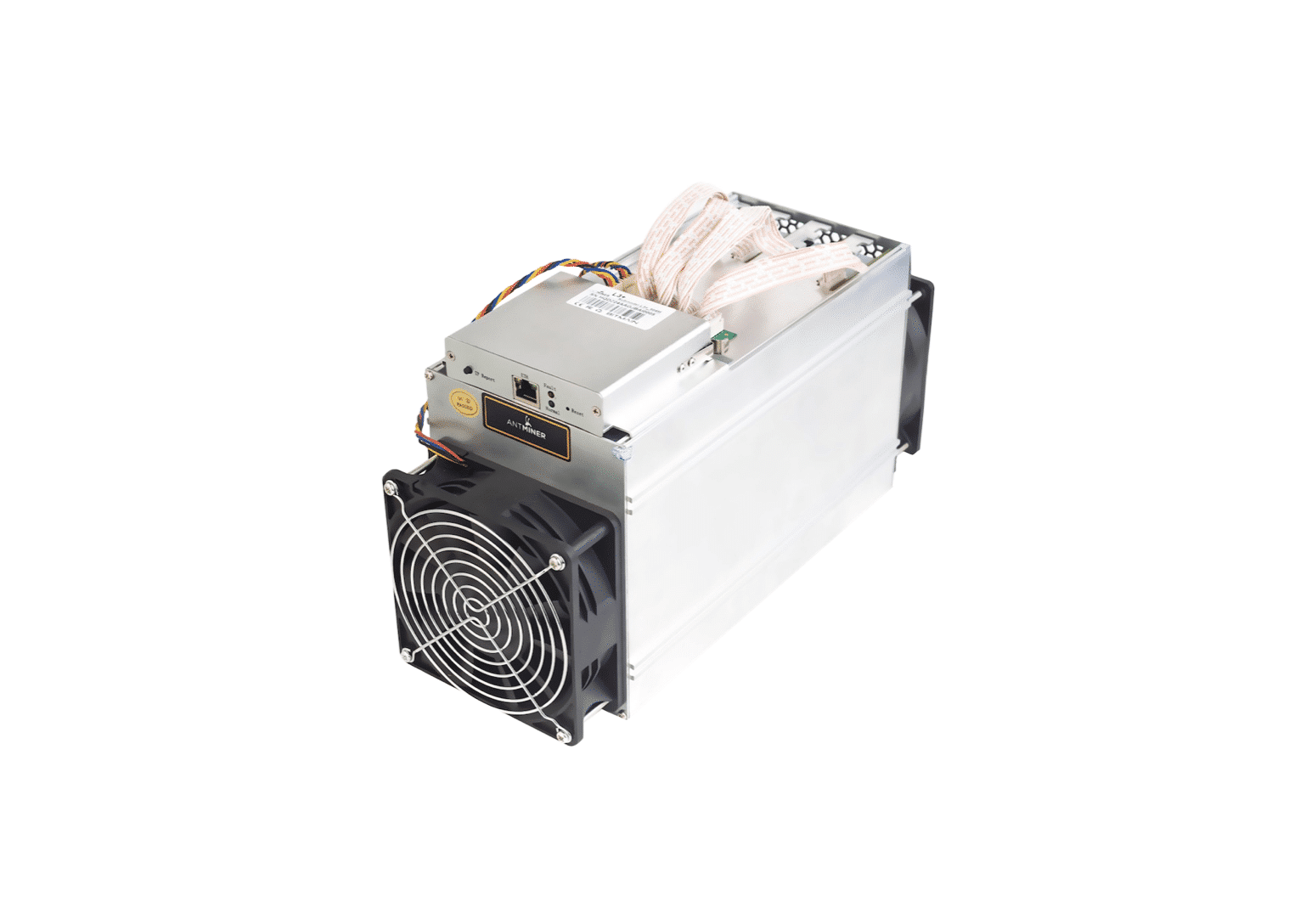 Last updated on September 10th, 2017 at 06:41 am
Evan Duffield, creator of Dash (formerly known as Darkcoin, and XCoin before that) stated that Dash's X11 proof-of-work algorithm was intended to reproduce Bitcoin's mining development curve. Its controversial 32% premine scam aside, Dash mining has indeed progressed through the familiar phases established by Bitcoin: CPU mining, GPU mining, and now ASIC mining.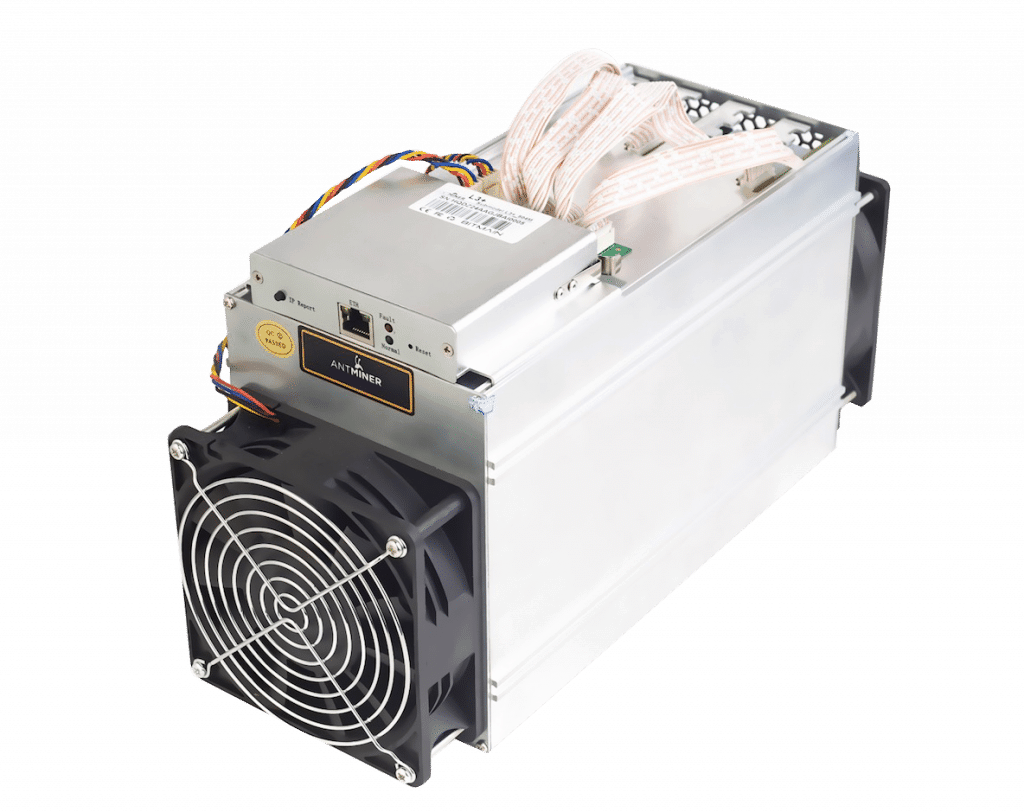 The Antminer D3 from Bitmain is the currently the most efficient ASIC miner for Dash. The D3's first production run began shipping in mid-2017 and quickly sold out, as it offered a major performance advantage over the competing ASIC and GPU miners.
As with Bitcoin and Litecoin ASICs, Bitmain wasn't first to market with a Dash miner; that honor belongs to the iBeLink DM384M, which was released in 1Q16. However, as with Bitcoin and Litecoin ASICs, Bitmain's product offers peak electrical efficiency. Duffield's intention to mirror Bitcoin's mining progression was certainly fulfilled!
The Antminer D3's Hashrate Compared
The D3 achieves an impressive hashrate of 15 GH/s while consuming 1200W of electricity. It realizes an efficiency rate of 1.6 J/MH. This contrasts very favorably with the iBeLink DM384M, which produces only 384 MH/s. To put this into perspective, the D3 gets nearly 40 times the hashrate for only about 1.7 times the power consumption.
For a fairer comparison, consider the Baikal Giant-A900 X11 ASIC. The Giant, the former leader of the X11 mining field, hashes at 900 MH/s for only 216W. However, the D3 gets over 15 times this hashrate for less than six times the power consumption. The A900 does, however, have the advantage of being able to mine five more algorithms in addition to Dash's X11.
Finally, iBeLink's latest offering, the DM11G, achieves 11 GH/s and draws 810W. This means that it gets 73% of the D3's hashrate for 67.5% of the energy! The only downside is the DM11G's steep upfront cost—more than double the D3's. If you're able to get one at a better price, you should certainly consider it as a strong contender to the D3.
D3 and PSU Costs
Bitmain sells the D3 for around $2,700, minus shipping costs and a power supply. However, the September batch quickly sold out, and the next possible batch will available in November for $1,450. Bitmain's recommended APW3++ power supply adds another $105. You can, however, use any ATX PSU with the correct power rating and connectors.
Even at $2,700, the D3 is the clear leader in terms of value. Its nearest rival, the DM11G, costs a whopping $6,000 for iBeLink. Baikal's Giant is currently not available except from resellers and second-hand, where it generally sells for about $2,200. However, the superior performance of the D3 means it will pay for itself a lot sooner (assuming Dash mining remains profitable).
D3 Weight and Size
To let you know what to expect in terms of shipping charges, the D3 weighs 5.5 kg, and the PSU weighs 3 kg. The D3 measures 320 x 130 x 190 mm. Its low weight and small size compare favorably with other X11 miners; the DM11G, for example, weighs 21 kg and measures 490 x 350 x 180 mm.
X11 Mining Considerations
Dash's USD price has been rising lately, ensuring that the coin remains profitable to mine. However, Bitcoin's recent price hike has greatly outperformed Dash's: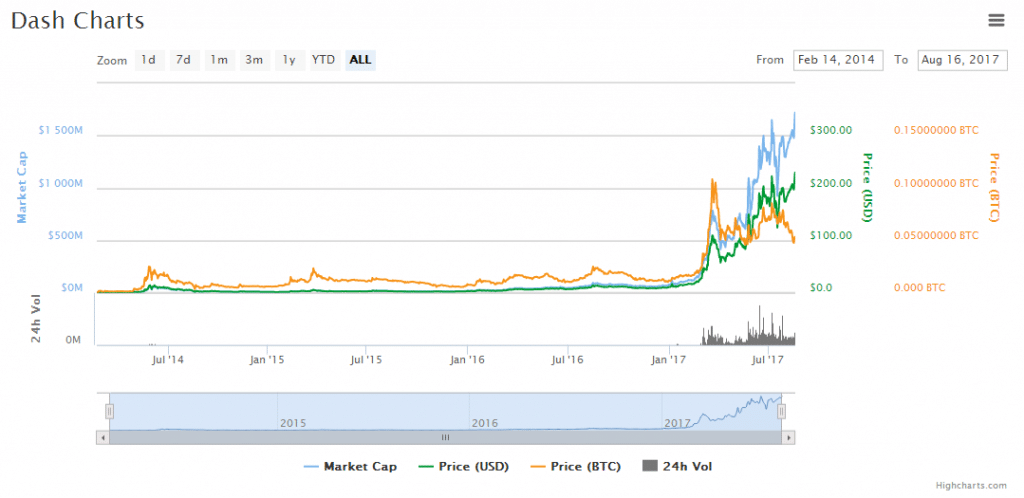 Dash is doing well in US dollars, but its performance is mediocre when priced in bitcoins.
According to Coinwarz.com, it was 128% more profitable to mine Dash than it was to mine Bitcoin in August 2017. However, this was only half the two-week average of 227%. This declining profitability is due to two factors:
1) Bitcoin's greater appreciation:

Out of over a thousand altcoins, 15th place is pretty darn good.
2) Dash's rapidly rising difficulty rate as high-powered ASICs become widespread:

Bitinfocharts.com shows Dash difficulty spiking since X11 ASICs became available in early 2016.
Is the D3 Profitable?
If you want to get an idea of your potential returns from a D3, the CoinWarz Dash mining calculator is helpful. Bear in mind, however, that difficulty is almost certain to continue rising, and Dash's price may well fall. However, based on a static price and difficulty, the profitability picture is as follows: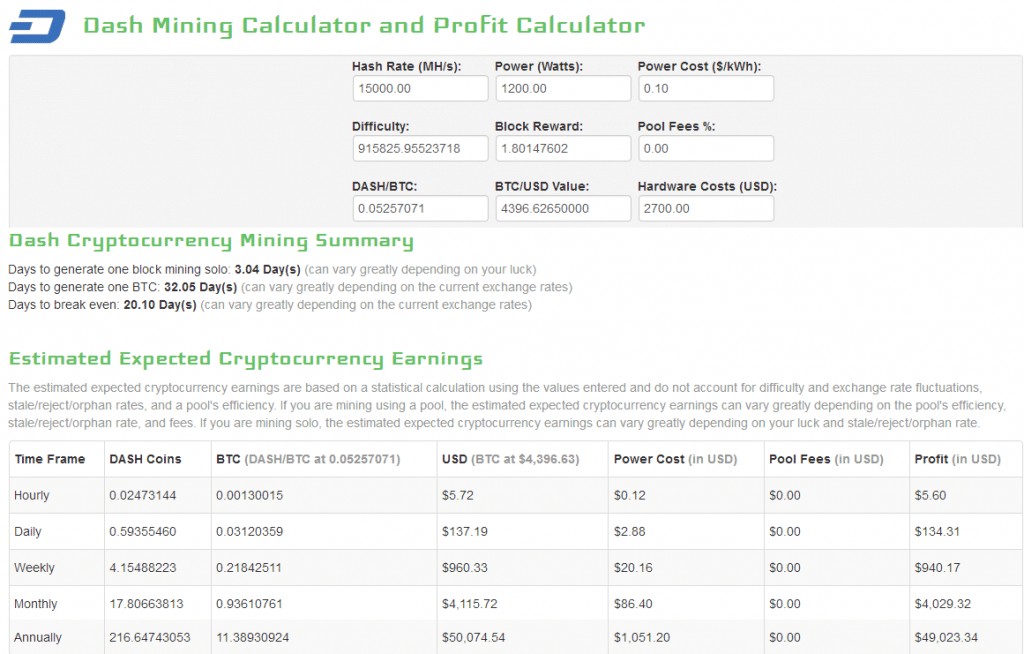 According to the calculator, with the approximate US average electricity cost of $0.10/kWh, the D3 can pay for itself in less than three weeks! (Note: This was true for the time of writing this post. Please check for updated stats on Coinwarz's website).
That's incredibly fast—the latest Bitcoin miners from Bitmain can take a year or longer. The projected annual profits of nearly $50k are likely highly unrealistic. Nevertheless, the D3 appears to be a good investment on paper.
How to Buy the D3
Like any other miner from Bitmain, The Antminer D3 sells in batches. Every few months, a new batch comes out. It's worth taking a look at Bitmain's D3 page to see when the next batch will ship. Also, Bitmain's Twitter profile has useful information about upcoming releases.
Note that the D3 is also available second-hand or via preorder from various resellers. While certain dedicated ASIC suppliers may offer fair deals, most resellers on eBay or Amazon will charge a premium for getting this "money printing machine" ahead of the next batch.
A preorder with Bitmain is probably the safest way to purchase the D3. While local resellers will ship it to you more quickly and allow you to dodge import duties, you should be aware that many scam resellers exist and may take advantage of the demand for new mining equipment. If you buy via a reseller, ensure that they're reputable first. We personally got burned by such a scammer on Amazon as well.
Shipping costs and times from China must also be taken into consideration. Certain resellers promise fast delivery times and cheap shipping within the United States (and some other regions). Long shipping delays eat into expected profits; as others receive their D3s and begin mining, mining difficulty rises accordingly. Note that unlike Bitcoin's two-week delay, Dash's difficulty retargets roughly every two minutes and forty seconds, or with each new block found.
The Bottom Line: Is the Antminer D3 Worth It?
Although other manufacturers are working on new Dash ASICs, right now the Antminer D3 is the best available X11 miner. Your options are to watch and wait for a better miner or to purchase the D3 as soon as possible.

Steven Hay
I'm a former futures trader. My keen interest in matters financial, economic and political eventually led me to conclude that the current, debt-based fiat system is broken. It was a natural step from there to investing in gold and, in early 2013, Bitcoin. Although I'm not very technical, I've learnt about Bitcoin through study, asking questions, running ecommerce and marketing sites and working as a journalist. I've always loved writing and my current focus is on creating guides which inform others about Bitcoin's advantages.

Latest posts by Steven Hay
(see all)
Antminer D3


$1450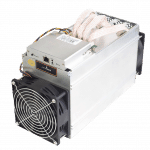 Weight and Dimensions
8/10
Pros
Should break even within months
Best X11 miner overall
Cons
Very limited availability