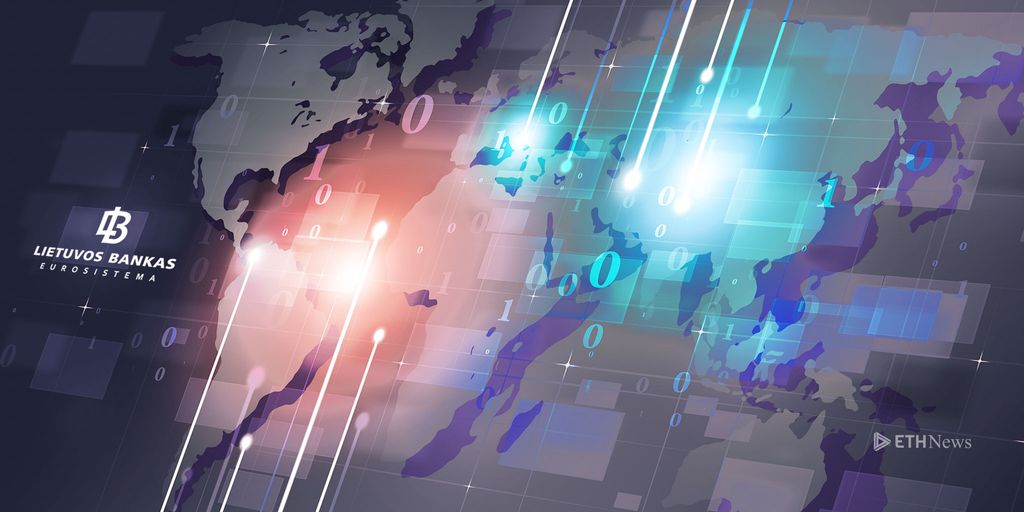 ETHNews surveys efforts by Lithuania, Switzerland, and Ukraine to regulate and study blockchain technology and cryptocurrencies in their respective nations.
Blockchain technology is taking off, and to keep pace with the development of disruptive platforms, governments around the globe are responding.
The Bank of Lithuania has revealed plans this week for a regulatory sandbox service that it's calling LBChain. Researchers can use this environment to examine and test blockchain solutions for domestic and foreign businesses. Participants for the sandbox will be selected based on merit and are to receive consultations from the central bank regarding regulations in addition to use of the platform.
A board member at the bank, Marius Jurgilas, said that blockchain technology could be useful for applications such as electronic voting and financial operations, both of which require a secure means of verifying and transmitting information.
Jurgilas went on to say:
"Blockchain technology has tremendous potential for innovations that will benefit consumers in both the financial and public sectors. Giving businesses room for the regulated development of this technology will make our country increasingly attractive for investment and help us attract the best talent, as well as make Lithuania a home for innovations."
It's expected that the project will receive funding from the European Union, and the LBChain service could be ready for use as early as 2019.
Elsewhere in the world, Swiss Finance Minister Ueli Maurer, alongside Economics and Education Minister Johann Schneider-Ammann, will spearhead a blockchain taskforce that is to work with the State Secretariat for International Financial Matters. Together they will study legal issues surrounding token offerings, as well as cultivate an infrastructure for Switzerland's regulators.
Schneider-Ammann stated, "Blockchain is becoming more important as a technology for many industries, not just crypto finance. What is needed is liberal regulation, which opens opportunities for Switzerland's position while at the same time reducing risks."
The taskforce is also poised to provide guidance to businesses that involve cryptocurrencies. It hopes that clear ground rules will give enterprises a chance to flourish while simultaneously mitigating hazards in the marketplace.
Meanwhile, it was reported that Ukrainian regulators are in the midst of launching a working group to analyze cryptocurrency and produce relevant regulation. At a meeting of the National Cybersecurity Coordination Center, secretary of the National Security and Defense Council (NSDC) of Ukraine Oleksandr Turchynov related that the state must not ignore the developing cryptocurrency marketplace.
According to the report, both banking and government agency officials are concerned by the lack of control they have over cryptocurrencies as well as the potential for illicit uses enabled by payment anonymity. As such, the working group, which is comprised of members from various government agencies, is to focus on developing "legal proposals for regulating this issue; to define the state regulator and the order of functioning of the cryptocurrencies market; to establish the order of monitoring transactions with the use of cryptography and identification of subjects of cryptocurrency transactions; as well as to set up the procedure for taxation of income from transactions using cryptocurrencies in accordance with the requirements of Ukrainian legislation."
The working group will also facilitate a process through which law enforcement officials will be provided access to the information held by cryptocurrency exchanges.
As per the release, "The development and implementation of all these measures will also include boosting international cooperation to establish a comprehensive regulation of the cryptocurrencies circulation and to avoid the criminalization of this segment."
Different approaches to cryptocurrency and blockchain technology are being taken around the world; while some countries are embracing businesses and the development of applicable solutions, others are taking a more cautious role, focusing on legalities and control. Perhaps the result of global cooperation will enable a path of temperance that both protects consumers and fosters the growth of the ecosystem.
Jeremy Nation is a writer living in Los Angeles with interests in technology, human rights, and cuisine. He is a full time staff writer for ETHNews and holds value in Ether.
ETHNews is committed to its Editorial Policy
Like what you read? Follow us on Twitter @ETHNews_ to receive the latest blockchain, cryptocurrency or other Ethereum world news.