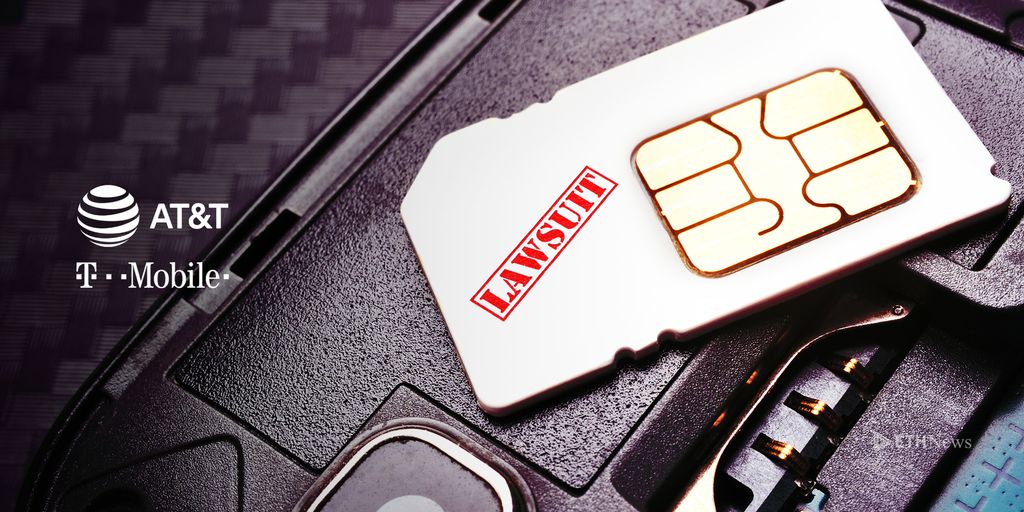 November 10, 2018 12:40 AM
Law firm claims the telecommunications giants failed to protect customers.
Silver Miller, a law firm that presents itself as an advocate for cryptocurrency investors, announced in a November 8 press release that it has filed several arbitration claims against telecommunications companies AT&T and T-Mobile for allegedly failing to protect customers from "SIM swapping" hacks.
The press release states that the law firm is taking action against the telecom giants after an AT&T customer lost $621,000 worth of digital currency. In other cases filed by the law firm, two other T-Mobile customers allegedly lost an approximate total of $650,000 worth of cryptocurrency in a similar SIM card swapping scheme.
SIM swapping hacks occur when a malicious actor either calls the technical support department of a telecommunications company or visits a store claiming to have lost or damaged their SIM card – which stores sensitive data related to the customer's identification on a smartphone. The malicious actor then requests their telephone number to be transferred to a new SIM card belonging to the thief. When the number is transferred to the new SIM card, not only does the victim lose cell service, but the thief gains access to the victim's passwords and other identifying information, and can access the victim's email, banking, and investment accounts.
Silver Miller claims that both AT&T and T-Mobile acknowledge that telecommunications companies are obligated to protect customer privacy and identity, and therefore, it is unlawful for telecom companies to shun these responsibilities. For example, AT&T's code of business conduct states:"We protect the privacy of our customers' communications. Not only do our customers demand this, but the law requires it … Maintaining the confidentiality of communications is, and always has been, a crucial part of our business."
The claims also assert that both AT&T and T-Mobile were well aware of the threat SIM swapping posed to customers and that the companies assured customers that appropriate measures were being implemented to protect against SIM swapping attacks. Silver Miller even goes so far as making the bold claim, through its press release, that AT&T and T-Mobile actually assisted thieves in perpetrating SIM swapping attacks by "leaving holes in their security protocols and failing to properly train and monitor their employees."
It is not stated when these claims will be arbitrated.
Although fairly new, SIM swapping hacks have occurred in the past. On August 1 of this year, ETHNews reported that a 20-year-old college student had been arrested for allegedly using the SIM swapping method to steal approximately $5 million from 40 different victims. Just two weeks later, a cryptocurrency investor, Michael Terpin, threatened to sue AT&T for negligence that led to a SIM swap in which almost $24 million in digital assets were stolen.
Nathan Graham is a full-time staff writer for ETHNews. He lives in Sparks, Nevada, with his wife, Beth, and dog, Kyia. Nathan has a passion for new technology, grant writing, and short stories. He spends his time rafting the American River, playing video games, and writing.
ETHNews is committed to its Editorial Policy
Like what you read? Follow us on Twitter @ETHNews_ to receive the latest SIM, ATT or other Ethereum law and legislation news.