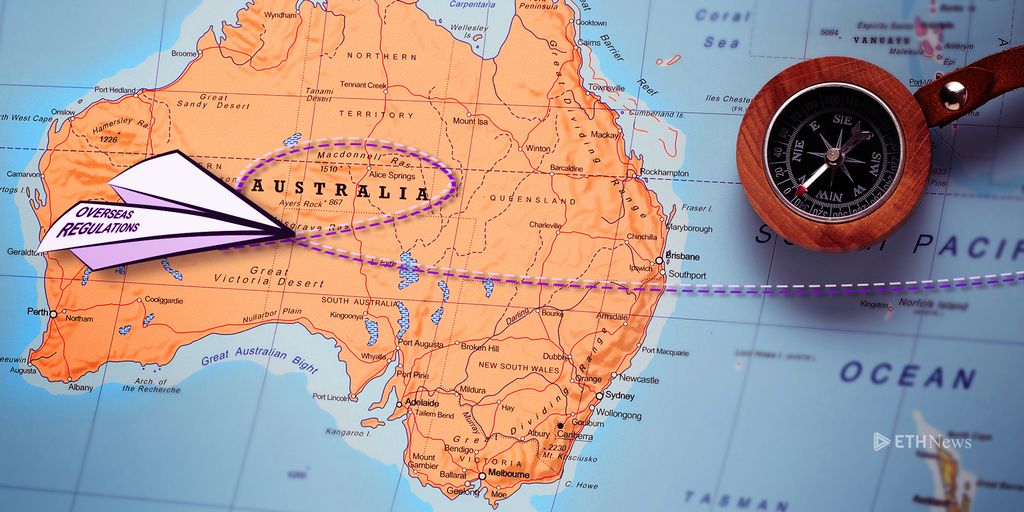 An Australian financial services watchdog has stated that ICOs conducted abroad may be subject to Australian laws if they accept investment from "Australian consumers."
In an April 26 address, Commissioner John Price of the Australian Securities and Investments Commission (ASIC), the country's "corporate, markets and financial services regulator," said that the agency would update ICO guidelines that were originally issued in September 2017.
The changes will include explaining that "Australian corporate and consumer law might apply [to ICOs] – even if the ICO is created and offered from overseas," according to a prepared version of Price's speech. "This is an important point given the international nature of this sector."
To drive his message home, he told the audience that in spite of the "perception that Australian regulations don't apply or can be avoided by engaging in an activity from overseas … if you are doing business here and selling something to Australians – including issuing securities or tokens to Australian consumers – our laws here can apply."
The revised guidance will also offer "information on how Australian law prohibiting misleading or deceptive conduct will apply in this space."
In its current form, the document relates that ICOs defined as "managed investment schemes" may face "registration and licensing obligations under" the Corporations Act 2001.
An ICO would fit this bill if "people contribute assets … to obtain an interest" in it; if "the assets are pooled together with one or more other contributors or used in a common enterprise to produce financial benefits or interests in property, and [if] the contributors do not have day-to-day control over the operation of the scheme."
Entities conducting ICOs that are subject to consumer law would be prohibited from engaging in "misleading or deceptive conduct or unconscionable conduct," according to a guide compiled by several government agencies. Furthermore, if an entity's "fundraising activities also involve supplying goods or services, [the entity] must not make false or misleading representations or engage in unconscionable conduct in relation to the supply of those goods or services."
Adam Reese is a Los Angeles-based writer interested in technology, domestic and international politics, social issues, infrastructure and the arts. Adam is a full-time staff writer for ETHNews and holds value in Ether, Bitcoin, and Monero.
ETHNews is committed to its Editorial Policy
Like what you read? Follow us on Twitter @ETHNews_ to receive the latest Australia, regulation or other Ethereum law and legislation news.