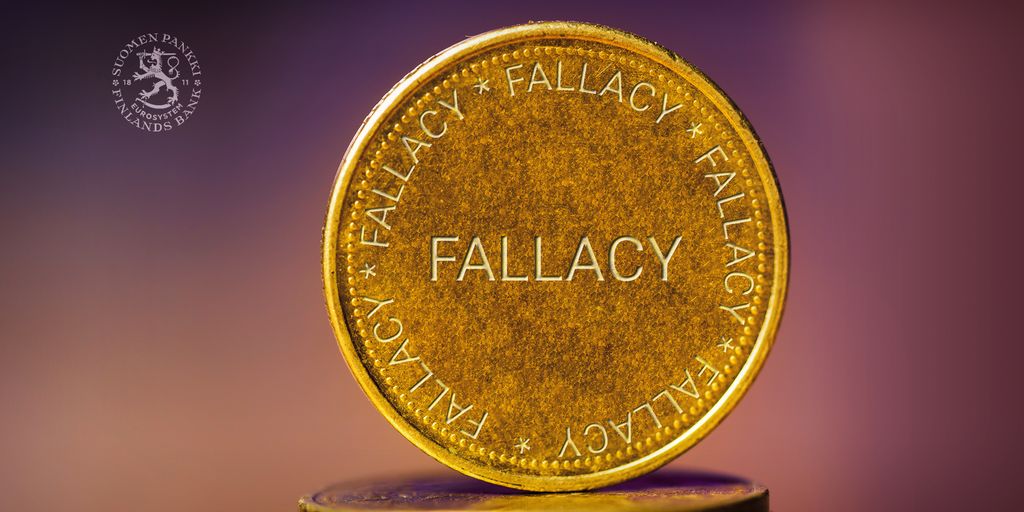 Bof head of digitalization Aleksi Grym has published a scathing analysis of digital currencies in a recent report that calls them "a fallacy."
A new research paper from the Bank of Finland (BoF) is titled The Great Illusion of Digital Currencies. It includes a note clarifying the BoF Economics Review is an analytical study and the opinions expressed are those of the author, Aleksi Grym.
The paper's abstract says the analysis "shows the concept of a digital currency is a fallacy," that coins and banknotes are a physical representation of money, and that "currency cannot be digitised, as this would inevitably mean creating a financial record keeping system based on accounts." Cryptocurrencies are not currencies, the paper says, "but accounting systems for non-existent assets."
The author describes the fundamental nature of digital currencies as "surprisingly elusive," due to a number of factors. He assigns partial blame to the internet and social media for having "muddled our sense of fact and fiction," but also attributes the lack of understanding to the high level of expertise required to understand the computer science behind cryptocurrencies, and the separate but equally complex required understanding of economic systems.
In an attempt to de-muddle the concepts of digital currencies and money, Grym argues that digital currencies are, in his view, account-based ledger systems no different to existing financial record-keeping technology. Cryptography and distributed computing, he says, are only implementation details.
The BoF's head of digitalization is obviously not a proponent of cryptocurrencies and goes to some length to explain and evidence his thoughts. In answering the question of whether bitcoin could become a real currency, Grym says:
"Without doubt, Nakamoto has been successful in incentivising miners to operate the network. But as I have shown in this paper, they are not operating a payment system, but a ledger with a meaningless unit of account."
The paper concludes that digital money takes the form of account balances:
"Contrary to common perception, cryptocurrencies do not enable direct peer-to-peer transfers without intermediaries. Cryptocurrency systems use intermediaries, so called miners, who maintain a ledger."
With any innovation, there will be advocates for and against – and many varied interpretations. Grym's paper is detailed and well argued, but one cannot dispute the $268 billion dollars (at press time) invested in cryptocurrencies by market capitalization.
News coming out of Finland on the topic of cryptocurrencies is relatively thin when compared to other European countries and many countries around the globe. Finland has yet to formally regulate the sector but has been host to a number of blockchain and cryptocurrency events, including the Blockchain and Bitcoin Conference in May 2018. 
Melanie Kramer is a freelance FinTech, blockchain, and cryptocurrency writer based between France and Canada. Melanie has studied, and retains an avid interest in, global politics, business, and economics.
ETHNews is committed to its Editorial Policy
Like what you read? Follow us on Twitter @ETHNews_ to receive the latest Finland, Bank of Finland or other Ethereum world news.