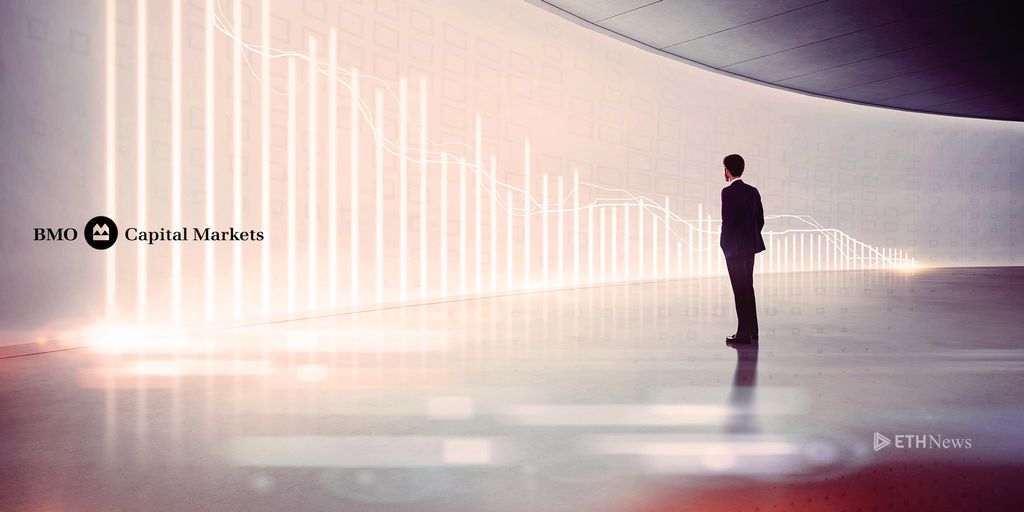 BMO hopes that Blockchain technology can help reduce the costs associated with fixed income markets.
The Bank of Montreal (BMO), along with the Ontario Teachers' Pension Plan, successfully conducted a pilot test for the issuance of fixed income transactions, according to an August 15 press release.
BMO – acting as the issuer – sold 250 million Canadian dollars' ($190 million USD) worth of one-year floating rate deposit notes to the pension plan.
The transaction was reportedly conducted as a traditional issuance of the Canadian Depository for Securities (CDS) and was "successfully" mirrored on a blockchain platform to demonstrate blockchain technology's potential to improve fixed-income markets.
The new blockchain platform was developed by the BMO Capital Markets and uses an open source infrastructure to test next-generation settlement systems. According to the press release, the prototype allows the security issuer and buyer to "view the transaction on the blockchain and verify the accuracy of the term sheet information and payment amounts until maturity of the fixed income security." BMO hopes that blockchain technology can reduce the cost of financial reporting, security clearing, and settlement of cash transactions.
"This is an important first step in developing a fully functional blockchain capability that we think will eventually allow primary and secondary trading of securities," said Kelsey Gunderson, Head of Global Trading, BMO Capital Markets.
The press release goes on to say that BMO Capital Markets will look for other entities to partner with in hopes of building on the reportedly successful launch of this prototype.
Other Canadian financial institutions have tested blockchain technology. In November 2017, ETHNews reported that six of Canada's largest lending institutions, three leading wireless carriers, and several Canadian provincial governments were testing various blockchain-powered identity management systems. In May of this year, representatives from the BoC, TMX Group, Payments Canada, and Accenture presented their findings of the third phase of Project Jasper, "a collaborative research initiative between the public and private sectors to understand how distributed ledger technology (DLT) could transform the wholesale payments system."
Nathan Graham is a full-time staff writer for ETHNews. He lives in Sparks, Nevada, with his wife, Beth, and dog, Kyia. Nathan has a passion for new technology, grant writing, and short stories. He spends his time rafting the American River, playing video games, and writing.
ETHNews is committed to its Editorial Policy
Like what you read? Follow us on Twitter @ETHNews_ to receive the latest BMO, Bank of Montreal or other Ethereum technology news.