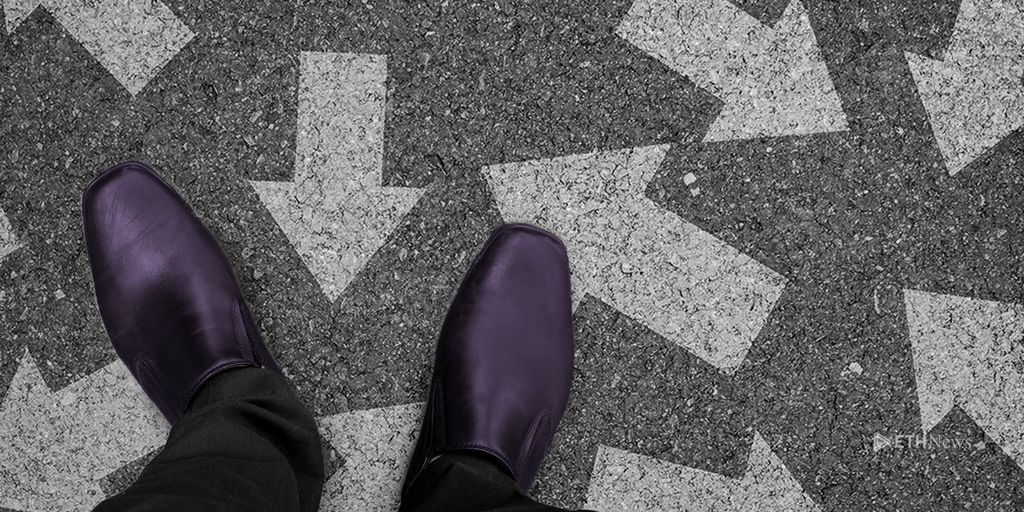 November 10, 2017 12:43 AM
From New York to Lisbon, here's what bankers had to say this week about bitcoin and central bank digital currencies.
The ascent of cryptocurrency has made many millionaires, but it's undoubtedly given grey hairs to many bankers in the public and private sectors. Here's what some of the most prominent financial leaders are saying about cryptocurrency this week.
Citigroup Inc.
Yesterday, at the Bloomberg Year Ahead summit in New York, Citigroup Inc. CEO Michael Corbat discussed the looming threat of bitcoin and other private cryptocurrencies. He said, "I don't think governments are going to take lightly other people coming in and potentially disrupting their abilities around data, around tax collection, around money laundering, around know-your-customer."
He added, "It's likely that we're going to see governments introduce, not cryptocurrencies – I think cryptocurrency is a bad moniker for that – but a digital currency."
Société Générale
In a Tuesday interview at the Web Summit in Lisbon, Portugal, Frédéric Oudéa – the chief executive officer of Société Générale and president of the European Banking Federation – cast doubts about the viability of private cryptocurrencies, but shared his optimism regarding distributed ledger technology.
"I can't see a future of [virtual currency] when I see the attention [given] by all governments and regulators on anti-money laundering, on anti-tax evasion, on anti-terrorism financing. The anonymity of the transaction is a problem," noted Oudéa, voicing a common misconception about the privacy – or rather lack thereof – afforded by bitcoin.
"I'm more a believer [in] a distributed ledger technology where you have a defined set of players (that are) well-identified," he said, reflecting a common attitude among bankers. "We choose this mix of crypto technology to secure transactions."
Indeed, Société Générale is a participant in a DLT-based commodities trading consortium, which is expected to be operational by the end of 2018. Other members include: BP, Shell and Statoil; trading houses Gunvor, Koch Supply & Trading, and Mercuria; and banks ABN Amro and ING.
European Central Bank
In a Thursday speech entitled "The future of finance and the outlook for regulation," European Central Bank vice president Vítor Constâncio said, "So-called private 'cryptocurrencies' can never prevail as general money substitutes."
"Their designation is a misnomer as they are not a currency but just a commodity used as a speculative asset and as a restricted medium of exchange in very special circumstances, comprising criminal activities or failed states with collapsed institutions."
Constâncio, who made these remarks at the Financial Regulatory Outlook Conference organized by the Centre for International Governance Innovation and Oliver Wyman, has not hesitated to share his disdain for cryptocurrency. In September 2017, he declared that bitcoin poses no threat to the ECB's monetary control. But today, he added a little more nuance to this attitude, perhaps, in recognition of potential state-backed cryptocurrencies (e.g. China, Russia).
"The use of the blockchain by central banks to create digital currency open to all citizens without limits would be really disruptive," added Constâncio. "This would be a radical political choice that could end banking as we know it and is therefore unlikely to happen."
Matthew is a writer with a passion for emerging technology. Prior to joining ETHNews, he interned for the U.S. Securities and Exchange Commission as well as the OECD. He graduated cum laude from Georgetown University where he studied international economics. In his spare time, Matthew loves playing basketball and listening to podcasts. He currently lives in Los Angeles. Matthew is a full-time staff writer for ETHNews.
ETHNews is commited to its Editorial Policy
Like what you read? Follow us on Twitter @ETHNews_ to receive the latest bitcoin, banking or other Ethereum business and finance news.