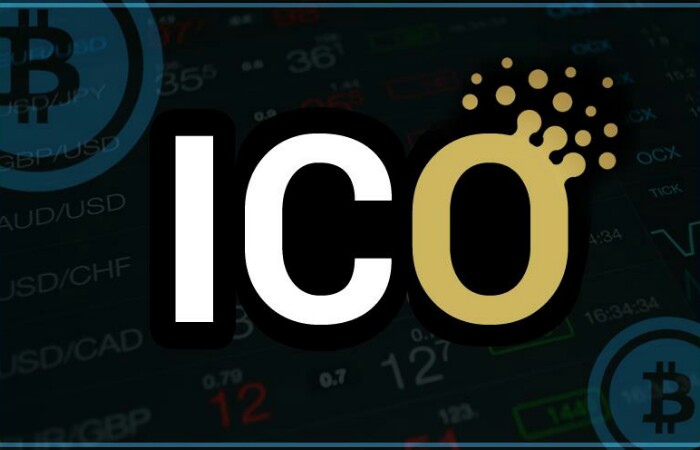 Have you recently felt a noticeable wave of change in the investment landscape? Not very long ago, Bitcoin was shrugged off as ignoble. It had more acceptance in the dark net than the actual world. But it steadily grew to gain firmer hold in the financial markets.
 
Today we have finance gurus forecasting that Bitcoin may end up as high as $20,000 by the end of the year. Cryptocurrencies are flooding the markets. The Altcoin ecosystem has benevolently encouraged more developments under its umbrella than anything else in the global economy.
 
Do you feel that Cryptocurrencies are way too complex for you to understand?
 
Are you still wondering what an ICO really is?
 
Let us help you understand what an ICO means, how you can invest in an ICO using Bitcoin, and how it is transforming the investment markets.
 
Let us begin with understanding what an ICO is:
If you have heard about Initial Public Offerings which are initiated by companies for crowdfunding, then you won't find it difficult to understand the concept behind ICOs.
ICO is short for Initial Coin Offering
It is a method used for companies and individuals to fund their projects
The person or company issuing the ICO fixes a price for every token which can be bought using established Cryptocurrencies like Bitcoins or Ethereum.
ICOs can use different types of pricing mechanisms but all of transactions are conducted Peer to peer removing middlemen from investments.
ICOs tend to last for a few minutes or up to a month
It is one of the most common ways of crowdfunding projects in 2017
How to invest in an ICO using Bitcoin?
If you are new to Cryptocurrencies then you may need some getting used to in order to completely understand their magnanimity. There is a lot going on in ICOs and apparently, every single one of them may not be able to provide exceptional returns. So you have to be very careful with your investments and buy only as much as you can afford to lose.
 
Register yourself with a Cryptocurrency exchange
You will need Bitcoins to invest in an ICO. The unique thing about ICOs is that they do not allow your regular currency to be used for participation.
 
Step 1: So the first step to using Bitcoin for an ICO is to register on a Cryptocurrency exchange.
 
Note: You can get a close look at different exchanges on https://www.cryptocoinjudge.com You can review the different exchanges on the website and find the one that is most suitable for you. Visit the website for the exchange and register yourself. You will be required to enter your bank account details or your credit card.
 
Step 2: You will be required to transfer money from your bank or card to the account you create with the exchange.
 
Note: This transaction will take time. Try to register a week before the ICO so that your registration process completes in time for you to participate in the ICO.
 
Obtain Bitcoins From The Cryptocurrency Exchange You Registered With
After the money from your bank arrives at the exchange, transactions will be quicker and smoother. This is because everything will be done on the blockchain which reduces the entire process of going through middlemen. You can use the money on your account for Bitcoins. It takes just a few seconds and you will find your Bitcoins waiting for you on an online wallet which is provided by the exchange that you registered with.
 
There have been instances when the money may be stolen from the exchange. So it is best to move your Altcoins to a wallet you control. Another reason for using a wallet you control is that the online wallet provided by the exchange is controlled by the exchange.
 
When you decide to participate in the ICO, the tokens are returned to the online wallet which may end up being held by the exchange. Your private wallet is controlled by you and will ensure that the tokens are returned to your private address. If you don't want to lose your investment then you will make the wise decision to create a personal wallet.
 
Note: Some exchanges may come up with explicit offers which allow you to invest in a specific ICO but that does not mean that the exchange allows you to participate in all ICOs through it.
 
Move Your Bitcoins to Your Blockchain Wallet
To create a private wallet you can visit www.blockchain.info where you can create a wallet controlled by you. Many ICO may require a special wallet for you to be able to make the purchase. If that is the case then you can create the type of wallet required by the ICO. Then you can transfer only the amount of money that you want to invest in the ICO to that wallet.
 
Make sure that all the rest of your Cryptocurrency stays in your personal wallet which you can control. It will have a private key and will allow you to invest using the private key and to get token back on the same address.
 
Buy the Tokens from the ICO website
Before you participate in the ICO, carefully go through the terms and conditions for the ICO. It will help you be more aware of what risks you will be taking with the investment. Most startup companies or individuals also publish step by step guides to help investors understand how they can go about purchasing the tokens.
 
Always read the details in the guides to help you better with the investment process.
 
The startup will post an address on which the Cryptocurrencies are being collected for a specific period of time. Make sure you carefully check the address before sending the money so that it reaches the address for the token sale.
 
There are lots of scams which have started around ICOs. This is why it is important to be careful with them. Doing adequate research is peremptory and knowing which ICO is coming up is helpful. https://www.icotokennews.com is a website that collates all information that you will require about ICOs in one place allowing you to go through ICO related information with the least of hassles.
 
Hackers often change the address of the token sale to scam people of their money replacing the original address with their own. Make sure that you check and recheck the address and ensure that it is correct before you end up transferring your money to it.
You may receive the tokens once the sales ends or after a few days or you may be required to redeem them manually. The terms and conditions and the step by step guides cover this for you.
 
Secure the ICO tokens you obtain
This step is as important as any other because if you lose your tokens, then any returns or gains from it will end up being unrealized. So if you have invested a substantial amount of money then it is best to take it offline and store it on a cold wallet. The best thing to do is use a hardware wallet which is designed for storing Bitcoins and other similar Altcoins.
 
At this time, Trezor and Ledger are popular hardware wallets for Cryptocurrencies. To use a hardware wallet you will be required to plug in the wallet using one of the USB ports on your computer and then use the address for the hardware wallet to transfer your coins. Once the coins have been transferred you can unplug the wallet and store it in a safe place.
 
If you are afraid of losing your hardware wallet then you do not have to worry because you can regain your private keys with the help of a paper backup. A paper backup is a series of words which allow you to access your private keys.
 
If you are not using a hardware wallet then you can create a text file and save it on your USB drive and then secure the USB by placing it in a locker or a safe place. When you need to use the coins, you can easily take your USB drive and plug it in to access all your private keys.
 
You can write down the information on recreating the keys step by step for the coins you own on a piece of paper. Safely secure this paper so that you will be able to get your private keys if your USB drive stops working and is unable to provide you with the private keys stored on it.
 
ICOs have come a long way from the time when Cryptocurrencies were first introduced to the world in the form of Bitcoin. Even though a number of Altcoins have made their appearance since then, Bitcoin is the strongest and the most popular Cryptocurrency. This is why almost all ICOs accept Bitcoins for token sales.
 
Bitcoins have done exceptionally well this year. While some felt that it may finally burst like a bubble, Bitcoin ended up growing stronger and has become even more popular now. It is one of the best investments, but early investors reaped its benefits more than anyone else.