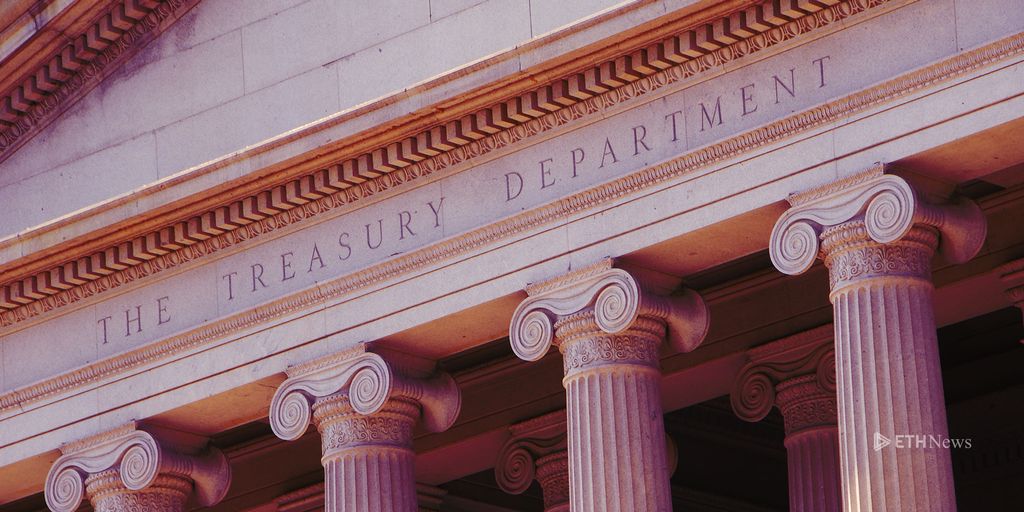 November 10, 2017 9:39 PM
On Thursday, US Treasury Secretary Steven Mnuchin diplomatically addressed questions about the government's approach to bitcoin regulation and monitoring. Following the money trail, it's obvious that the Treasury Department's Bureau of the Fiscal Service and the IRS are much busier than he let on.
On November 9, 2017, US Secretary of the Treasury Steven Mnuchin delicately discussed the US government's approach toward bitcoin during a segment of his interview about tax reform with Yahoo Markets Correspondent Nicole Sinclair.
Bitcoin is "something we are looking at very carefully and will continue to look at," Secretary Mnuchin said tactfully. He primarily expressed concern about the use of bitcoin in criminal dealings, saying, "The first issue and the most important issue is to make sure that people can't use bitcoin for illicit activities. So we want to make sure that you don't have the dark web funded in bitcoins."
Two of the most popular dark web marketplaces, AlphaBay and Hansa, were shut down in July 2017. Shortly after AlphaBay's removal, founder Alexandre Cazes, 26, was discovered dead in his jail cell – allegedly a suicide.
When pressed on Thursday about a timeline for the Treasury's official stance on bitcoin, Secretary Mnuchin said, "There's nothing specific. But we do having working groups that are looking at this. And again, [bitcoin is] something we'll be watching very carefully."
However, it's obvious that the Treasury Department is much more involved in monitoring bitcoin transactions than Secretary Mnuchin disclosed. For instance, in its Annual Plan for Fiscal Year 2018, the Department of the Treasury's Office of Inspector General (OIG) listed a review of FinCEN's virtual currency assessments.
"We plan to determine how FinCEN [Financial Crimes Enforcement Network] identifies, prioritizes, and addresses money laundering and terrorist financing risks associated with virtual currencies," wrote the OIG.
Furthermore, as ETHNews previously reported, over the last two years, the Treasury Department's Bureau of the Fiscal Service signed over $90,000 worth of partnerships with Chainalysis, a bitcoin blockchain investigation firm. Additionally, the Internal Revenue Service (which functions as a bureau within the Treasury Department) recently signed a contract with Chainalysis for approximately $124,000. The deal connects the nation's tax agency with the self-described "leading provider of Anti-Money Laundering software for Bitcoin" through September 2018.
With regard to regulation, Secretary Mnuchin offered little comment, except to say, "If you're a bitcoin dealer in the United States, you have the same know your customer [KYC] requirements and BSA [Bank Secrecy Act] requirements. And those are issues I'm discussing with all my international counterparts."
Matthew is a writer with a passion for emerging technology. Prior to joining ETHNews, he interned for the U.S. Securities and Exchange Commission as well as the OECD. He graduated cum laude from Georgetown University where he studied international economics. In his spare time, Matthew loves playing basketball and listening to podcasts. He currently lives in Los Angeles. Matthew is a full-time staff writer for ETHNews.
ETHNews is commited to its Editorial Policy
Like what you read? Follow us on Twitter @ETHNews_ to receive the latest Steven Mnuchin, Treasury Secretary or other Ethereum law and legislation news.