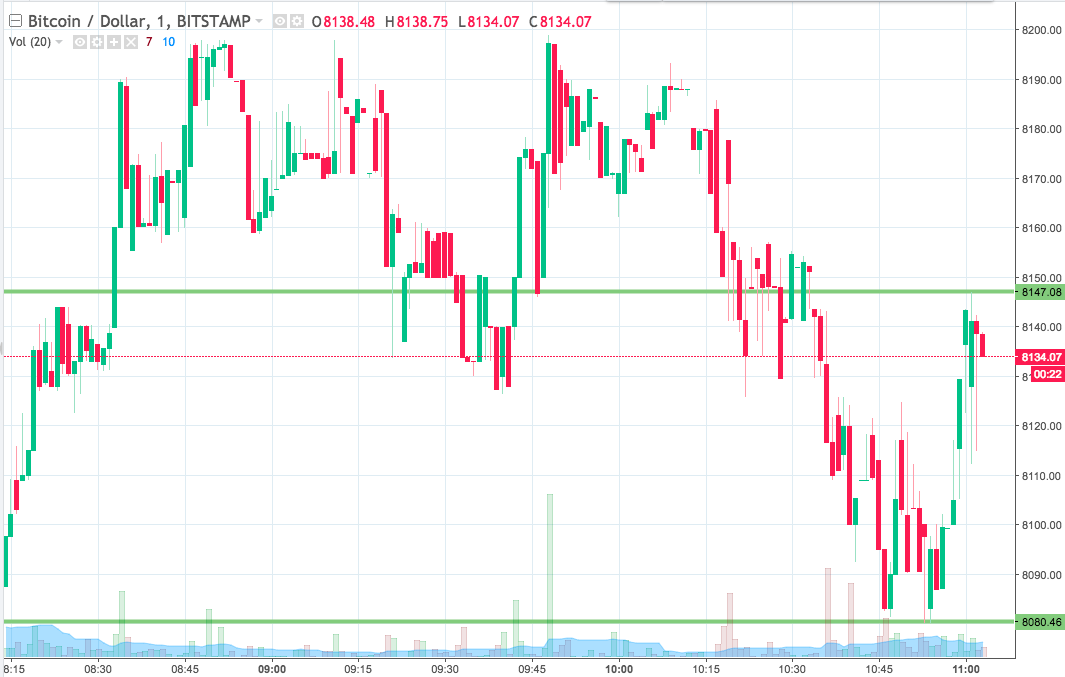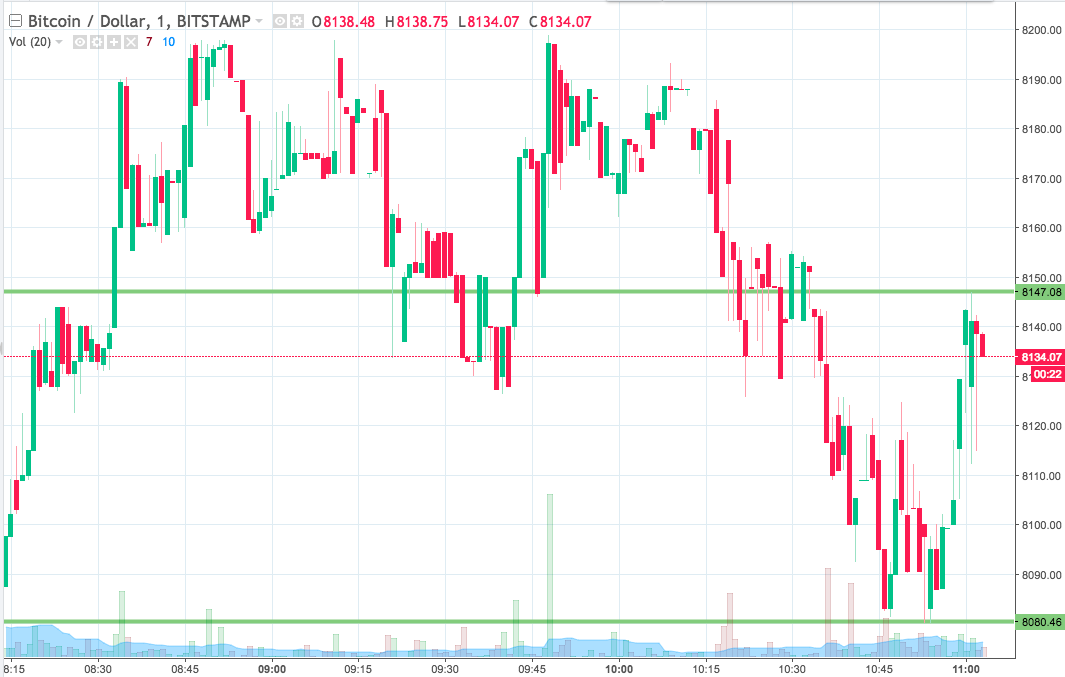 This story was shared from this site
It is Thanksgiving in the US today so chances are we're going to see some lighter than normal volume with regards to our trading in the bitcoin price – at least, that is, throughout the US session later on. This morning, there's a good chance we will see no real impact, meaning we could get some considerable volatility during the European session.
So, with that said, let's dive straight into our analysis and put together some levels that we can use to try and draw a profit from the market as and when things move during the session today.
As ever, take a quick look at the chart below to get an idea where things stand. It is a one-minute candlestick chart and it has our range overlaid green.
As the bitcoin price chart shows, the range we are looking at for the session today comes in as defined by support to the downside at 8080 and resistance to the outside at 8147. We are going to look at jumping into a long trade if and when we see a close above resistance. On the trade, we will target an upside level of 8195 and will use a stop loss somewhere in the region of 8135 to ensure that we are taken out of the position for a small loss if things turn against us in the markets.
That's the long trade. Now the short trade.
If price breaks below support, we will watch out for a close below that level to validate (signal) a downside entry towards a target of 8000 flat. Again, we need to place a stop on this one to ensure that we don't get caught up on the wrong end of an irretrievable loss. With this in mind, we will look at placing an SL somewhere in the region of 8110.
Let's see how things play out.
Charts courtesy of Trading View
The post Bitcoin Price Watch; Here's What's On This Morning In Europe appeared first on NEWSBTC.