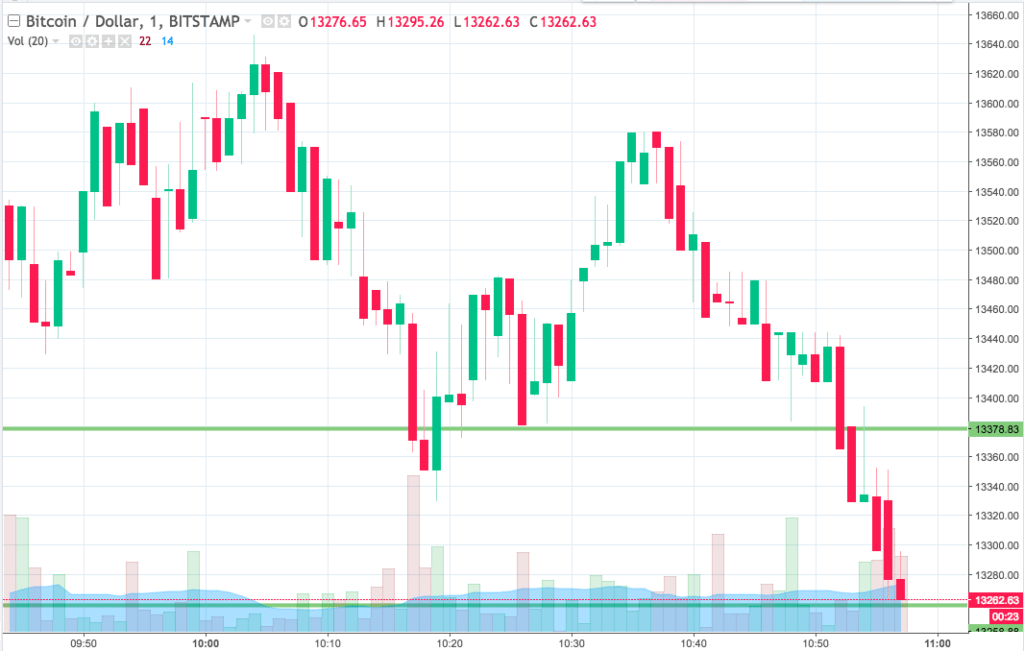 This story was shared from this site
We are closing in on the end of the week and things are particularly bleak right now in the cryptocurrency space as a whole. We noted last night that it looked as though price was finally staging something of a recovery and, with regards to the bitcoin price in particular, we saw the reaching and subsequent breaking of a number of key resistance levels which we felt might be able to hold as support.
As it turned out, we were wrong.
Price did break a couple of key resistance levels but has since fallen back through these levels to collapse towards current levels in and around $13,000 apiece – considerably off end of the year highs from back in 2017.
Where things go from here is anybody's guess.
We are going to reiterate something of a bullish bias, based on the fact that – at current levels – bitcoin looks cheap as to recent pricing. In turn, this should serve to attract some value seeking capital and, by proxy, push price back to the upside.
This is speculative, of course, and we have to be ready for whatever happens.
So, as we move into the session today, let's try and get some levels in place that we can use moving forward. As ever, take a quick look at the chart below before we get started so as to get an idea where things stand. The chart is a one-minute candlestick chart and it has our primary range overlaid in green.
As the chart shows, then, the range we are looking at for the session today comes in as defined by support to the downside at 13258 and resistance to the upside at 13378.
We will look for a close above resistance to validate an upside entry towards a target of 13480. Conversely, a close below support will have us in short towards 13160.
Charts courtesy of Trading View
The post Bitcoin Price Watch; Here's Where We're Looking This Morning appeared first on NewsBTC.