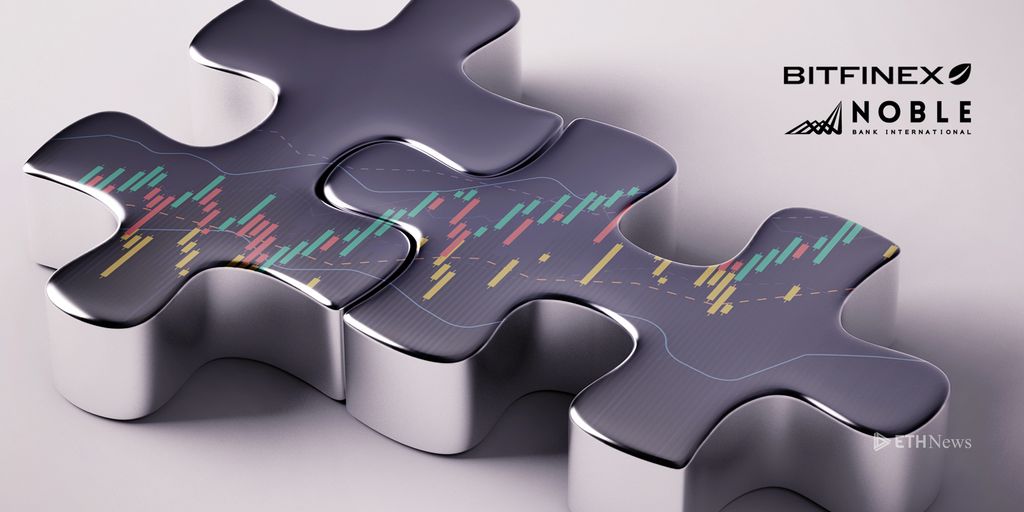 According to a Thursday report, Noble Bank International has provided its banking services to Bitfinex since sometime in 2017. The cryptocurrency exchange seems to have cycled through a series of banking relationships after Wells Fargo abruptly ended its relationship with the company in April 2017.
The 1976 film All the President's Men popularized the phrase "Follow the money." In the cryptocurrency markets, readers would be especially wise to take this philosophy under advisement, as reporters investigate how Bitfinex processes fiat transactions and whether Tether possesses the dollar reserves that supposedly back its USDT token. Of course, the owners and operators of the companies are intricately linked and both companies were reportedly subpoenaed by the Commodity Futures Trading Commission in December 2017.
On May 24, 2018, Bloomberg revealed that Noble Bank International assumed "banking duties" for Bitfinex last year, citing three anonymous sources. Noble claims offices in New York, NY and San Jose, Puerto Rico – the latter of which has become a cryptocurrency hotbed, due in part to its minimal taxes.
On its website, Noble bills itself as a "full-reserve bank providing real-time post-trade services to OTC [over-the-counter] markets including FX [foreign exchange] and Digital Currencies." Noble did not immediately reply to an inquiry about the company's reported relationship with Bitfinex and Tether.
Bloomberg further noted that Bitfinex appears to have utilized "a string of third-party accounts based in Panama City" while seeking a new banking partner. It seems that the company adopted this strategy after Wells Fargo ceased its support to the exchange in April 2017.
Matthew is a full-time staff writer for ETHNews with a passion for law and technology. In 2016, he graduated from Georgetown University where he studied international economics and music. Matthew enjoys biking and listening to podcasts. He lives in Los Angeles and holds no value in any cryptocurrencies.
ETHNews is committed to its Editorial Policy
Like what you read? Follow us on Twitter @ETHNews_ to receive the latest Bitfinex, bitcoin or other Ethereum wallets and exchanges news.