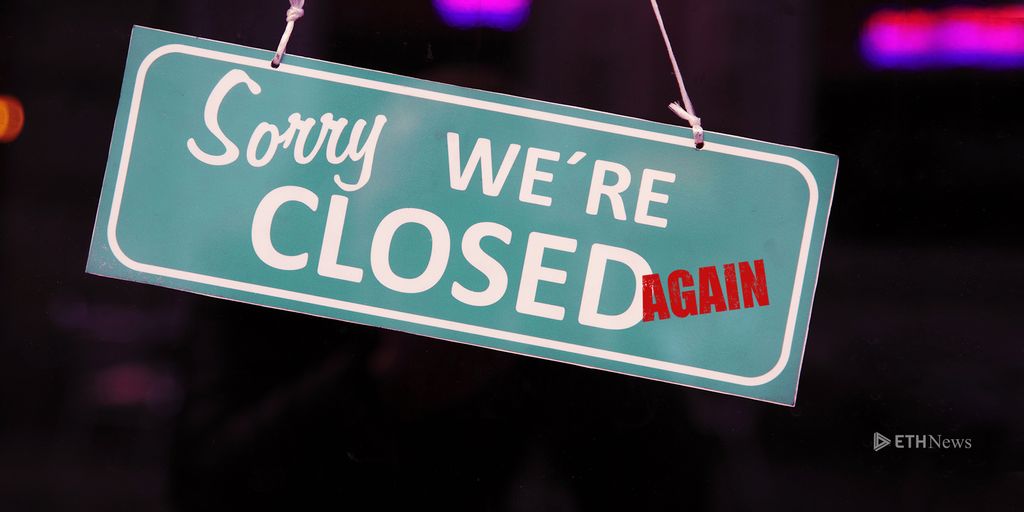 In the space of three hours on Wednesday, BitGrail announced its re-opening and then promptly disabled operations once again.
On May 2, 2018, BitGrail – a cryptocurrency exchange based in Italy – announced to its customers that the exchange was resuming services after a several-week hiatus. "Given the probable overload of servers, it is possible that in the first hours there may be slowdowns in the functionality of the site," the exchange posted on Twitter.
Unfortunately, exactly three hours and eleven minutes later, the BitGrail Exchange tweeted once again:
On its website, the exchange posted an explanatory note:
"This morning, following the re-opening, we were notified of a deed by the court of Florence requesting the immediate closure of BitGrail and this situation will persist until a decision is made by the courts, about the precautionary suspension request made by the Bonelli law office on behalf of a client."
BitGrail said that a decision is slated for May 16, 2018 – just two weeks from today. "Even though we don't agree with this decision, we are obliged to respect the law and to suspend any BitGrail business immediately," the exchange added.
Readers may remember that the Italian cryptocurrency exchange was apparently robbed of approximately $170 million worth of Nano tokens in February 2018. Last month, ETHNews reported on a class action lawsuit by a collection of Nano investors.
Matthew is a writer with a passion for emerging technology. Prior to joining ETHNews, he interned for the U.S. Securities and Exchange Commission as well as the OECD. He graduated cum laude from Georgetown University where he studied international economics. In his spare time, Matthew loves playing basketball and listening to podcasts. He currently lives in Los Angeles. Matthew is a full-time staff writer for ETHNews.
ETHNews is committed to its Editorial Policy
Like what you read? Follow us on Twitter @ETHNews_ to receive the latest BitGrail, exchange or other Ethereum wallets and exchanges news.