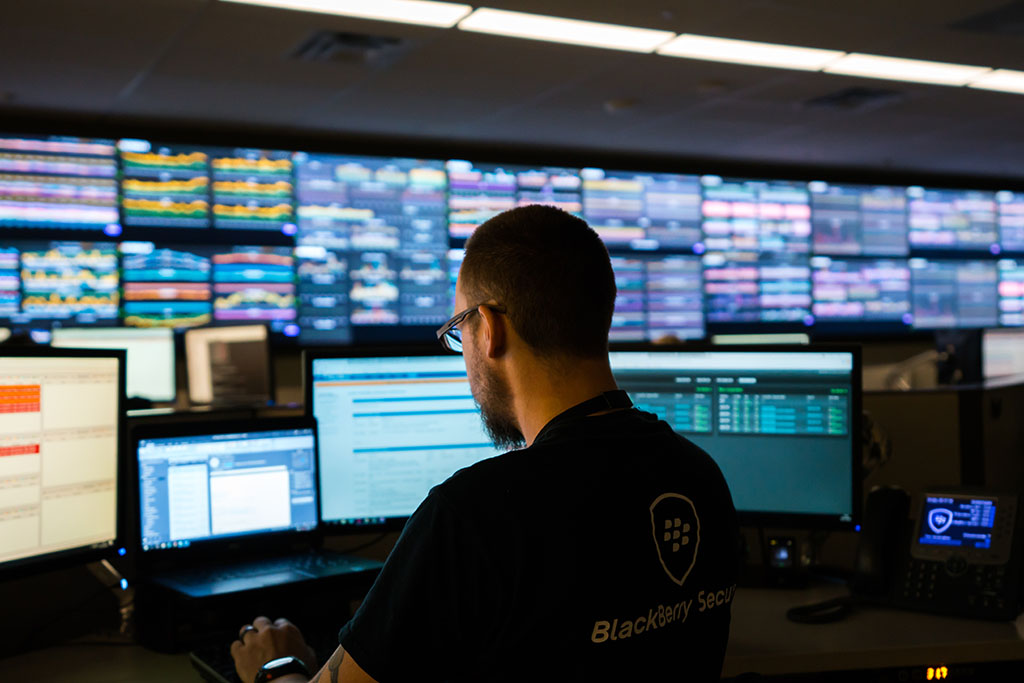 BlackBerry, which once dominated the mobile industry, is now dipping its toe in the sea of blockchain. On Thursday, October 4th, the Canada-based tech company announced the launch of its flagship BlackBerry® Spark™ platform. In the official press release, the company notes that it has formed "new partnerships and customer-driven projects" with an intent of "transforming the global delivery of patient care enabled by the Enterprise of Things (EoT)."
While commenting on the launch of this new platform, John Chen, Executive Chairman and CEO of BlackBerry, said:
"We are applying our expertise in security, data privacy, and communication work in regulated industries such as automotive, financial services, and government to tackle one of the biggest challenges in the healthcare industry: leveraging healthcare endpoints to improve patient outcomes while ensuring security and data privacy."
Secure Storage of Medical Data Using BlackBerry's NOC
BlackBerry said that it aims to leverage the blockchain technology to develop an ultra-secure global ecosystem to store and share medical data. To power this blockchain digital ledger, BlackBerry plans to use its renowned carrier-grade network operation center (NOC). The NOC is developed by biotech incubator ONEBIO.
The blockchain digital ledger will accept data inputs from different sources like IoT biometric devices, individual patients, and laboratories. It would also allow the platform to anonymously share data with the researchers. BlackBerry plans to provide its blockchain solutions to Global Commission, an organization focused on ending the diagnostic odyssey for children with a rare disease. The press release further noted:
"Co-chaired by Shire, the leading global biotech focused on rare diseases, one of the Global Commission's technology pilots will explore how BlackBerry's new solution might provide real-time, actionable analysis as the Commission seeks to use technology to shorten the time to diagnosis."
BlackBerry has also partnered with Mackenzie Innovation Institute to explore connectivity and security options between the BlackBerry Spark EoT platform and Mackenzie's 'smart' healthcare technology vision. Mackenzie CFO Richard Tam said:
"By developing a deeper understanding and exploring how our 'smart' systems operate with BlackBerry Spark, we aim to uncover new ways to connect, protect and intuitively manage smart technologies in a hospital and positively impact high-quality patient care. Together, we will focus on comprehensive security, patient privacy and intelligent connectivity, all the while achieving the vision of the Internet of Healthcare Things (IoHT™)."
However, BlackBerry is not the sole player in the mobile industry to explore blockchain solutions. In July, popular smartphone brand HTC announced developing a blockchain-powered smartphone called HTC Exodus that will support the Litecoin cryptocurrency. HTC has roped in Litecoin founder Charlie Lee for the development of the handset and further technical assistance.
Exodus will support the Lightning Network on Litecoin natively and added that Bitcoin will be supported as well. The company claims that Exodus will promote cryptographic trading between owners of its devices.