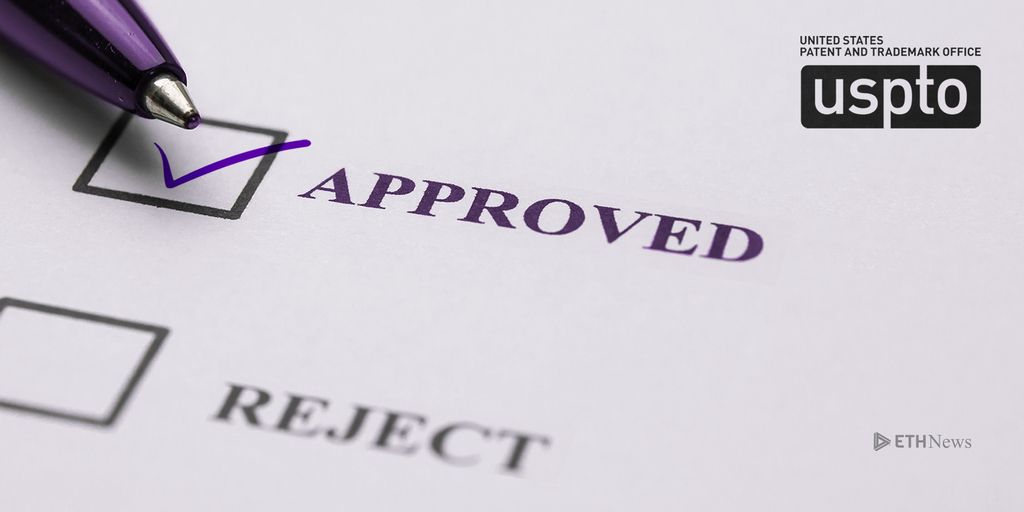 A new US patent has been granted to a prominent financial services company that aims to "enhance the processes for proxy voting and repurchase, or repo, agreements."
The US Patent and Trademark Office (USPTO) has granted Broadridge Financial Solutions a patent for a blockchain technology solution designed specifically to enhance and streamline the processes for proxy voting and repurchase agreements.
"This blockchain patent is a significant milestone in Broadridge's commitment to drive the innovation roadmap for the financial services industry," said Broadridge's president and chief operating officer, Tim Gokey, in a press release. "Through the invention of technology-based solutions, we aim to increase efficiency in the market and provide real business value for our clients that enables them to get ahead of today's challenges and to capitalize on tomorrow's opportunities."
Patent number 9,967,238 states that Broadridge's invention "relates to database-centered computer network systems and computer-implemented methods for cryptographically-secured distributed data management."
Under what is subclassified as a '238 patent for computer-to-computer data routing, the new system builds on the previous success that Broadridge enjoyed when working in conjunction with prominent financial partners to complete a blockchain proxy voting trial just over a year ago.
Because the nature of proxy voting involves a ballot cast by one individual on behalf of another, using a blockchain as a fundamental part of the process could significantly improve "security, accuracy, reconciliation, validation, data integrity, quality assurance, efficiency and speed," as noted by the release.
Like much of the broader financial industry that is beginning to explore how blockchain technology can profoundly impact its ability to serve clients, Broadridge seems to grasp the disruptive nature of the new tech, the role it will play as core financial infrastructure in the future, and the need for in-house DLT solutions to interoperate with the rest of web 3.0.
Jordan Daniell is a full-time staff writer for ETHNews with a passion for techno-social developments and cultural evolution. In his spare time, he enjoys astronomy, playing the bagpipes, and exploring southern California on foot. Jordan lives in Los Angeles and holds value in Ether.
ETHNews is committed to its Editorial Policy
Like what you read? Follow us on Twitter @ETHNews_ to receive the latest Broadridge, patent or other Ethereum technology news.