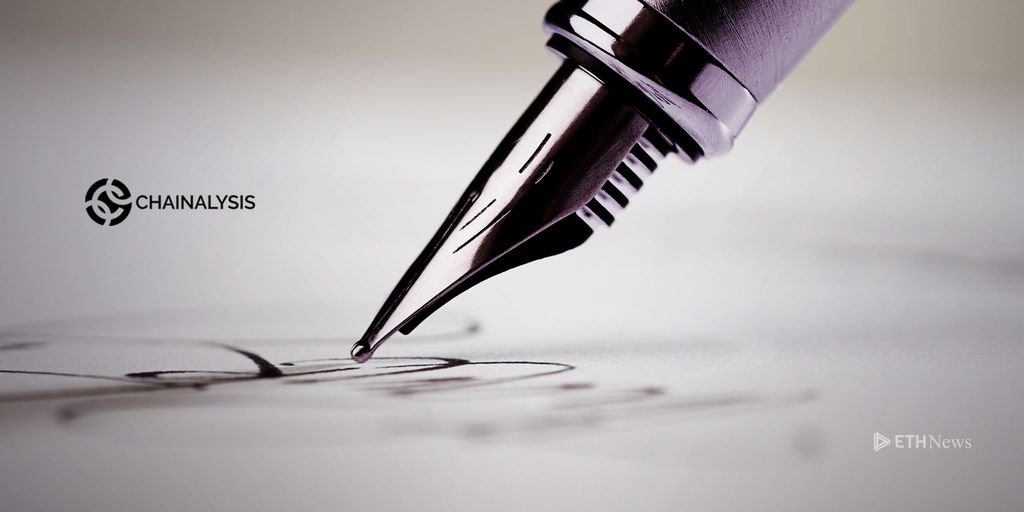 November 11, 2017 12:14 AM
The bitcoin blockchain investigation firm continues to build relationships with and provide services to the Internal Revenue Service among other agencies.
A few months ago, ETHNews reported on the extensive partnerships that Chainalysis has signed with various US government agencies, including the IRS, Securities and Exchange Commission, and Federal Bureau of Investigation. Since then, the bitcoin blockchain investigation firm has expanded its reach, receiving additional contracts from the IRS, Immigration and Customs Enforcement, and Drug Enforcement Administration. The most recent purchase orders – those signed between August 22, 2017 and November 10, 2017 – are detailed below.
The IRS contracts are especially intriguing given the agency's ongoing legal battle with Coinbase, wherein the Department of Justice filed a court petition, later granted, "seeking authorization to serve an IRS 'John Doe' summons to obtain a wide range of records related to the accounts of millions of Coinbase's customers." Money laundering and tax evasion are clearly issues that weigh on the minds of bureaucrats and politicians alike.
Yesterday, Treasury Secretary Steven Mnuchin broadly addressed the government's interest in monitoring bitcoin transactions, worrying about the prevalence of cryptocurrency usage on the dark web. 
Matthew is a writer with a passion for emerging technology. Prior to joining ETHNews, he interned for the U.S. Securities and Exchange Commission as well as the OECD. He graduated cum laude from Georgetown University where he studied international economics. In his spare time, Matthew loves playing basketball and listening to podcasts. He currently lives in Los Angeles. Matthew is a full-time staff writer for ETHNews.
ETHNews is commited to its Editorial Policy
Like what you read? Follow us on Twitter @ETHNews_ to receive the latest Chainalysis, IRS or other Ethereum law and legislation news.
Chainalysis
IRS
Internal Revenue Service
SEC
Securities and Exchange Commission
FBI
bitcoin
blockchain
Immigration and Customs Enforcement
Drug Enforcement Administration
Coinbase
Department of Justice
money laundering
tax
cryptocurrency
dark web