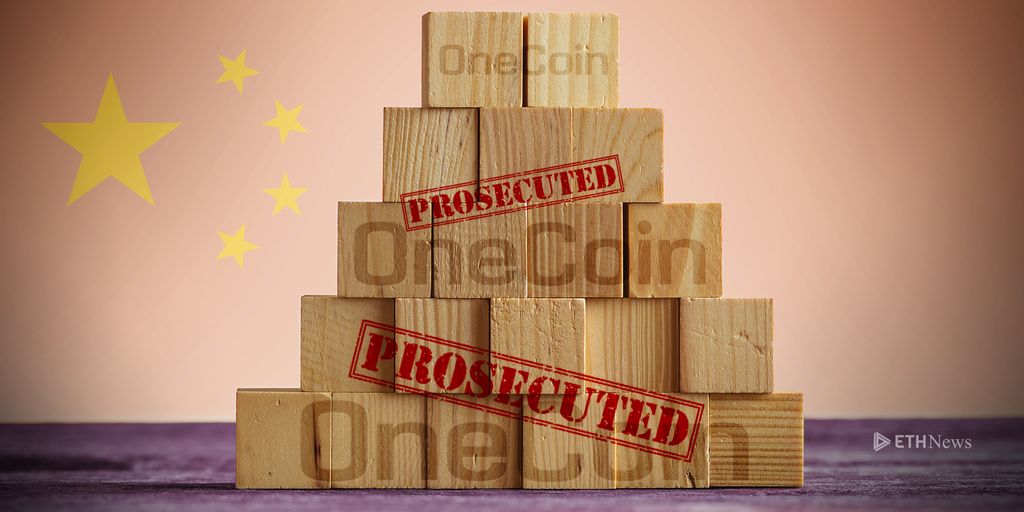 An investigation into a Chinese cryptocurrency pyramid scheme has culminated in several successful prosecutions, as well as the recovery of hundreds of millions of dollars worth of yuan.
Local Chinese media are reporting that Chinese prosecutors were able to successfully recover 1.7 billion yuan ($267.5 million) from a cryptocurrency Ponzi scheme known as OneCoin that spanned multiple Chinese provinces (as well as many other regions, globally), and has been under investigation by Chinese officials since 2016.
OneCoin, which has been promoted by offshore companies in Dubai and Belize, is alleged to involve potentially up to 15 billion yuan ($2.4 billion). Companies associated with OneCoin and its founder, Ruja Ignatova, have been or are being investigated in the UK, US, Ireland, Italy, Canada, and Ukraine, among other countries.
An official release from the local prosecutor's office in Hunan province lists charges against individuals associated with "WeikaCoin," the Chinese name for "OneCoin," and states that the case is being overseen by the Ministry of Public Security.   
According to a report published by state-owned media and described by local sources, OneCoin's Ponzi operation spanned twenty provinces across China. The report notes that the last four suspects in the investigation have been prosecuted as part of a 98-person group that was arrested in this investigation.
An initial arrest of a suspect called Fu at the end of 2017, made in the northwestern province of Gansu near the Gobi Desert, led to an additional 33 defendants being sentenced to four years in prison, with fines ranging between 10,000 and 5 million yuan ($1,565 – $783,000).
Jordan Daniell is a full-time staff writer for ETHNews with a passion for techno-social developments and cultural evolution. In his spare time, he enjoys astronomy, playing the bagpipes, and exploring southern California on foot. Jordan lives in Los Angeles and holds value in Ether.
ETHNews is committed to its Editorial Policy
Like what you read? Follow us on Twitter @ETHNews_ to receive the latest China, OneCoin or other Ethereum cryptocurrencies and tokens news.