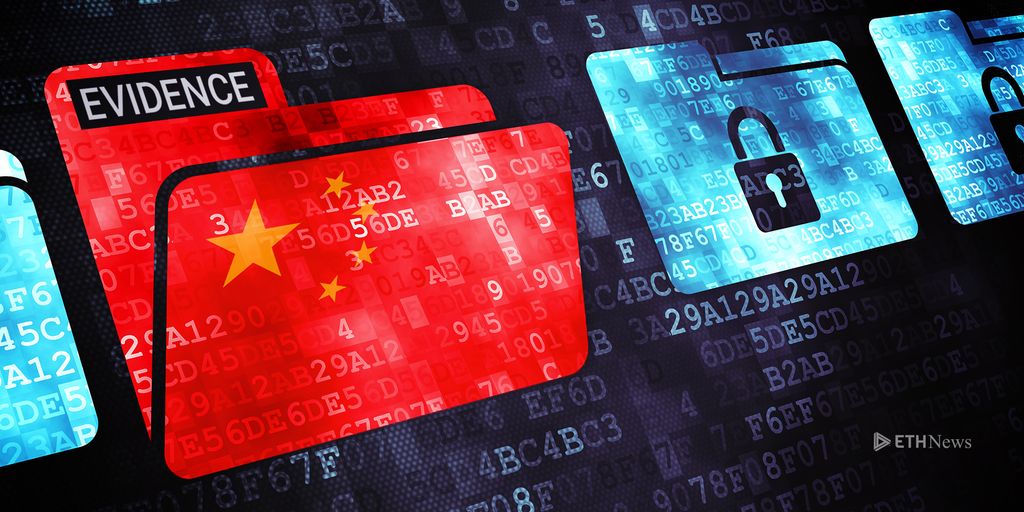 China's Ministry of Public Security has sought a patent for a blockchain system to store forensic data for police investigations.
In a country with a population of nearly 1.4 billion people, it is inevitable that some forensic data will be lost, tampered with, or unreliable. This is exactly the problem China's Ministry of Public Security, which runs the country's police forces, is attempting to fix. According to a patent application submitted in November 2017 but released yesterday, the ministry is interested in utilizing a time-stamped, blockchain-based system to store forensic evidence gathered in police investigations.
According to the application, the current system of data storage utilizes "virtual disks, API logs, guest firewall logs, and monitoring logs to ensure the reliability of forensics." Instead of using these existing methods of data collection, which the applications refers to as "difficult and cumbersome to operate" as well as "easily tampered with," this new application of existing technology would allow forensic data to be sent to cloud providers, where they will be verified with multiple signatures. These data will then be time-stamped and added to a blockchain.
This system will – in theory – allow for the quick transfer, verification, and confirmation of forensic data, effectively eliminating the threat of data tampering and violations of privacy related to criminal investigations.
It is unclear exactly how China will use these data once they are added to the blockchain, but the fact that this method is being explored by China's Ministry of Public Security – one of the country's 26 cabinet level ministries – may have implications for how other countries apply blockchain technology to streamline the handling of evidence.
---
Translations by Google.
Nathan Graham is a full-time staff writer for ETHNews. He lives in Sparks, Nevada, with his wife, Beth, and dog, Kyia. Nathan has a passion for new technology, grant writing, and short stories. He spends his time rafting the American River, playing video games, and writing.
ETHNews is committed to its Editorial Policy
Like what you read? Follow us on Twitter @ETHNews_ to receive the latest China, blockchain or other Ethereum application news.