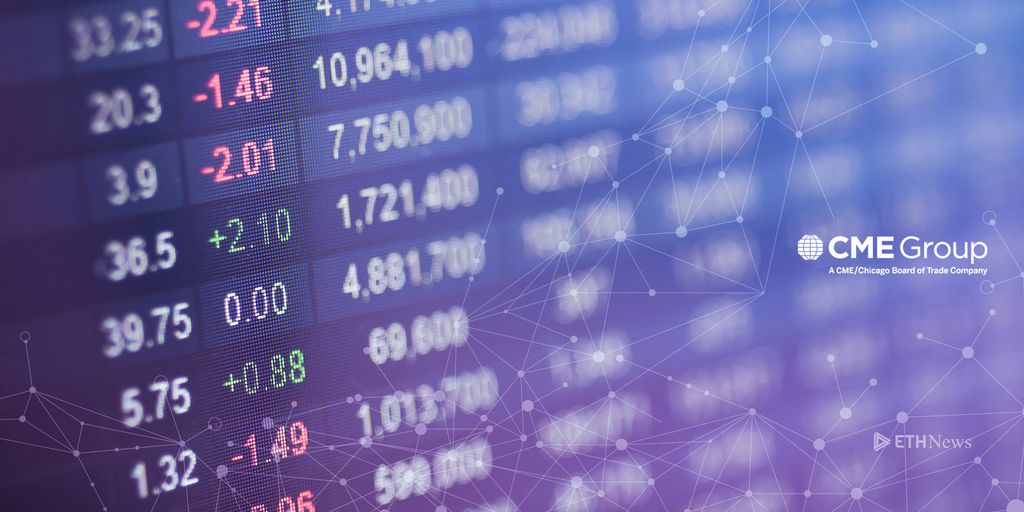 Chicago-based CME Group, one of the world's foremost derivatives marketplaces – handling roughly "3 billion contracts worth approximately $1 quadrillion annually" (according to its website) – has partnered with London-headquartered Crypto Facilities Ltd to launch a new Ether reference rate alongside an Ether real-time index.
The reference rate, known officially as the CME CF Ether-Dollar Reference Rate, will provide daily price benchmarks in US dollars every day at 4 p.m. London time, while the real-time index, officially known as the CME CF Ether-Dollar Real Time Index, will allow users to access the price of Ether in dollars in real time.
Both the reference rate and real-time index will be calculated by Crypto Facilities and will aid Ether traders and Ethereum users with a simplified and credible reference source for Ether price transparency.
Calculations for the reference rate and real-time index are based on order book transactions from the cryptocurrency exchanges Kraken and Bitstamp. Although rates aren't available on the CME Group Market Data Platform until June 4, 2018, interested parties can view the new reference sources immediately via the CME Group or Crypto Facilities websites.
"Ether, the second largest cryptocurrency, experienced incredible adoption and growth in 2017, evolving into the leading blockchain for smart contracts," said Dr. Timo Schlaefer, CEO of Crypto Facilities, who told ETHNews that "providing a reliable reference rate and real-time Ether-Dollar price will increase the adoption of Ether and contribute to the growth and development of the Ethereum network."  
The pre-existing Bitcoin Oversight Committee, which includes experts from CME Group and Crypto Facilities, will oversee the various aspects of offering these new reference rates to the public. They will "regularly review the methodology, practices and standards used to protect the integrity of the reference rates," according to the release.
Crypto Facilities also calculates and administers the CME CF Bitcoin Reference Rate and Real Time Index that are used by CME Group's bitcoin futures. 
Jordan Daniell is a full-time staff writer for ETHNews with a passion for techno-social developments and cultural evolution. In his spare time, he enjoys astronomy, playing the bagpipes, and exploring southern California on foot. Jordan lives in Los Angeles and holds value in Ether.
ETHNews is committed to its Editorial Policy
Like what you read? Follow us on Twitter @ETHNews_ to receive the latest CME Group, Crypto Facilities or other Ethereum business and finance news.