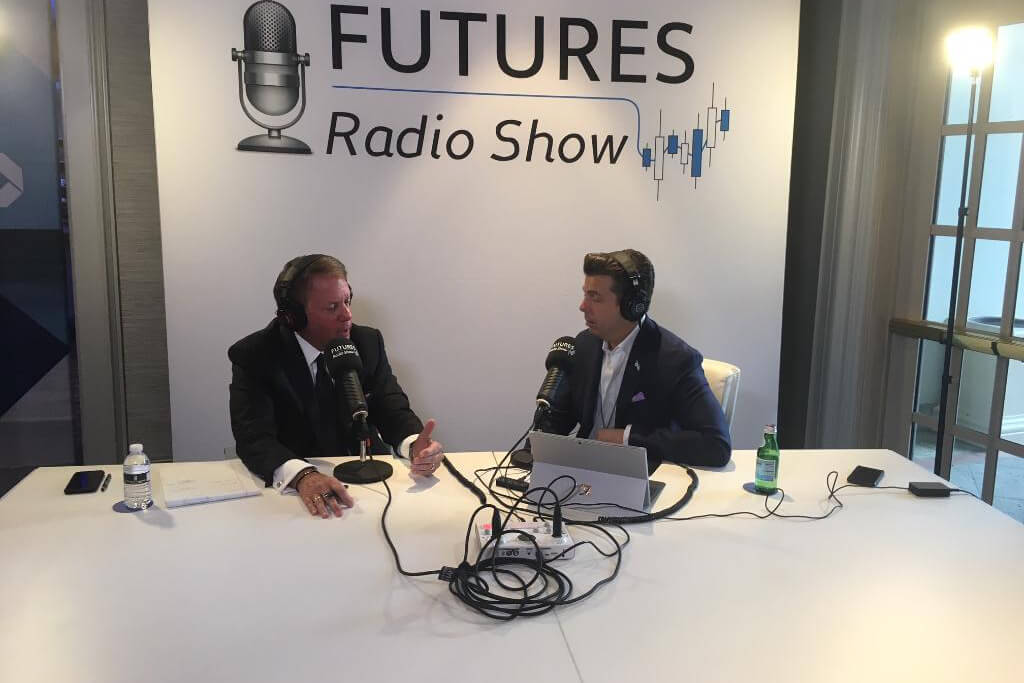 CME Group Inc has just announced that it will launch its Bitcoin Futures contract on December 18 to provide a regulated trading platform for the cryptocurrency futures market.
CME Group, the world's leading derivatives marketplace, today announced that it has self-certified the initial listing of its Bitcoin futures contract to launch on Monday, December 18, 2017.
"We are pleased to bring Bitcoin futures to market after working closely with the CFTC and market participants to design a regulated offering that will provide investors with transparency, price discovery, and risk transfer capabilities," said Terry Duffy, CME Group Chairman and CEO.
"Though we have worked through a lengthy, comprehensive process with the CFTC to get to this point, we recognize bitcoin is a new, uncharted market that will continue to evolve, requiring continued collaboration with the Commission and our clients going forward.  At launch, our new Bitcoin futures contract will be subject to a variety of risk management tools, including an initial margin of 35 percent, position and intraday price limits, and a number of other risk and credit controls that CME Group offers on all of its products", added he.
The new contract will be listed on and subject to the CME rules.  It will be available for trading on the CME Globex electronic trading platform, and for submission for clearing via CME ClearPort, effective on Sunday, December 17, 2017 for a trade date of December 18.
"Given increasing client interest in the evolving cryptocurrency markets, we have decided to introduce a bitcoin futures contract," said Terry Duffy.  "As the world's largest regulated FX marketplace, CME Group is the natural home for this new vehicle that will provide investors with transparency, price discovery and risk transfer capabilities."
CME Group's Bitcoin futures will be calculated on the basis of the CME CF Bitcoin Reference Rate (BRR)  which serves as a once-a-day reference rate of the U.S. dollar price of bitcoin.  Since November 2016, CME Group and Crypto Facilities Ltd. have calculated and published the BRR, which aggregates the trade flow of major bitcoin spot exchanges during a calculation window into the U.S. Dollar price of one bitcoin as of 4:00 p.m. London time.
The BRR is designed around the IOSCO Principles for Financial Benchmarks. Complex exchanges Bitstamp, GDAX, itBit and Kraken currently provide the pricing data for calculating the BRR.
The U.S.-based futures exchange – Chicago Board Options Exchange (CBOE) – is also planning to launch its own Bitcoin futures contract at the beginning of 2018.  Nasdaq Inc also plans to launch a Bitcoin futures contract based on bitcoin in 2018.
The Commodity Futures Trading Commission said CME Group and the CBOE completed the self-certification process for bitcoin futures. The Cantor Exchange also self-certified a new contract for bitcoin binary options, the commission said.
The CFTC does not approve derivatives contracts or endorse their underlying assets. "Commission staff held rigorous discussions with CME over the course of six weeks, CFE over the course of four months, and had numerous calls with Cantor," a CFTC release said.
"Bitcoin, a virtual currency, is a commodity unlike any the Commission has dealt with in the past," said CFTC Chairman J. Christopher Giancarlo. "As a result, we have had extensive discussions with the exchanges regarding the proposed contracts, and CME, CFE and Cantor have agreed to significant enhancements to protect customers and maintain orderly markets."
At the press time Bitcoin traded 12 percent higher at $10,770 with market cap of more than $180 billion, according to CoinMarketCap.