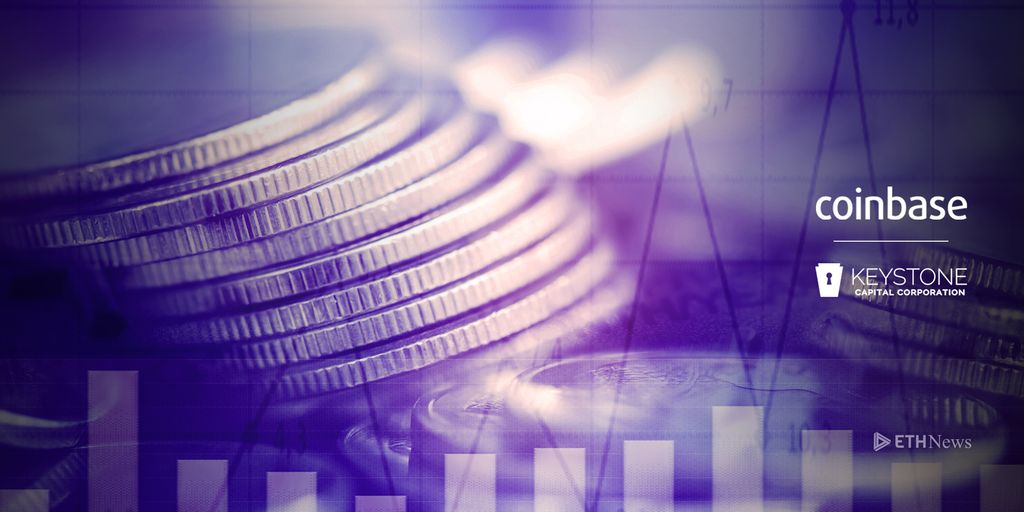 Coinbase has acquired three California-based companies in an effort to not only expand its business, but to achieve regulatory compliance as the cryptospace strives for mass adoption.
One of the most popular fiat onramps to the cryptospace, San Francisco's Coinbase, isn't waiting to be regulated. Rather, the famous exchange is acquiring security broker-dealer Keystone Capital as part of an effort to be recognized as a federally sanctioned securities trading platform.
Coinbase's business has recently expanded to include 20 million customers in over 33 countries, but the firm has traditionally only offered the most prominent of cryptocurrencies, such as bitcoin, bitcoin cash, Ether, and Litecoin.
"We're announcing that Coinbase is on track to operate a regulated broker-dealer, pending approval by federal authorities," wrote Asiff Hirji, Coinbase's president and chief operating officer, on Wednesday. "If approved, Coinbase will soon be capable of offering blockchain-based securities, under the oversight of the US Securities and Exchange Commission (SEC) and the Financial Industry Regulatory Authority (FINRA)."
In order to achieve this goal, Coinbase must first garner a broker-dealer license, an alternative trading system license, and a registered investment advisor license.
Hirji continued to elaborate the company's lofty ambitions:
"Ultimately, we can envision a world where we may even work with regulators to tokenize existing types of securities, bringing to this space the benefits of cryptocurrency-based markets – like 24/7 trading, real-time settlement, and chain-of-title."
Additional acquisitions made by Coinbase include investment management firms Venovate Marketplace Inc and Digital Wealth LLC, also located in California. 
Jordan Daniell is a full-time staff writer for ETHNews with a passion for techno-social developments and cultural evolution. In his spare time, he enjoys astronomy, playing the bagpipes, and exploring southern California on foot. Jordan lives in Los Angeles and holds value in Ether.
ETHNews is committed to its Editorial Policy
Like what you read? Follow us on Twitter @ETHNews_ to receive the latest Coinbase, Keystone Capital or other Ethereum wallets and exchanges news.