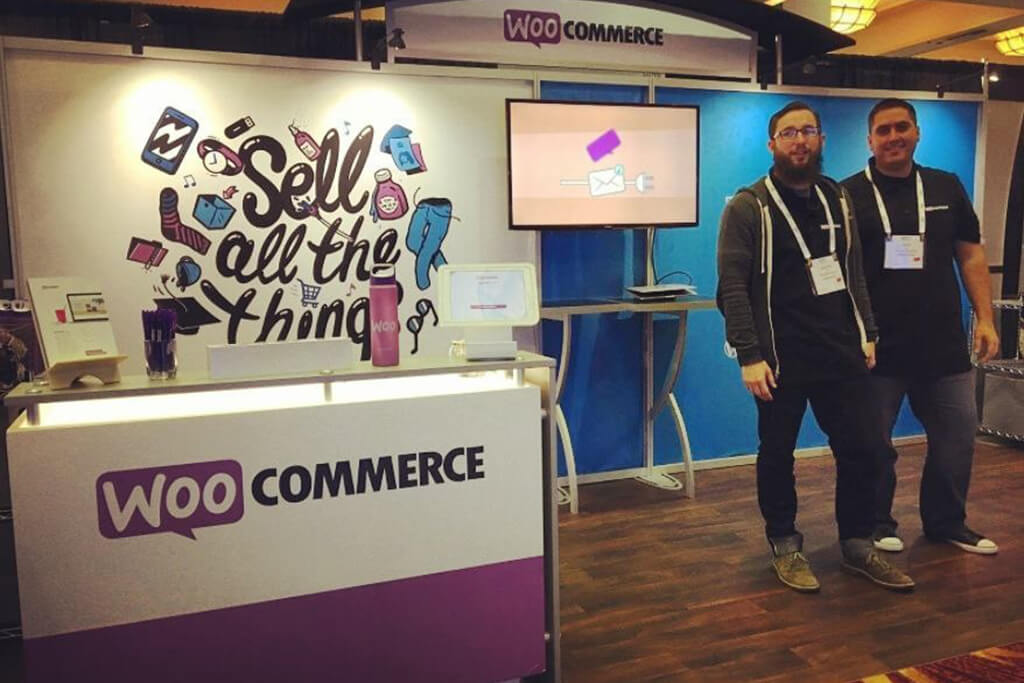 Crypto-exchange Coinbase has been seen aggressively expanding its products and services that cater to different sectors of the crypto community like retail investors, institutional investors, merchants, and others. In the last few weeks, the company has made several announcements right from launching e-gift cards to allow retail shopping using cryptos to adding up support for directly buying the digital currencies using British Pounds.
Yesterday, Coinbase Commerce officially announced the launch of WooCommerce plugin that allows online e-commerce stores to easily accept payments in digital currency. The crypto exchange launched the Coinbase Commerce service earlier this year in February, which makes it easy for merchants to easily accept cryptocurrency payments.
In its official blog post, Coinbase mentions WooCommerce as the most popular eCommerce platform with its plugin powering more than 28% of online stores. WooCommerce also provides seamless integration with WordPress website. As a part of this roll-out, all the online stores using WooCommerce can easily accept crypto payments from their global customers. The ultimate goal is to push the widespread adoption of digital currencies in the mainstream financial market. Coinbase notes:
"This increased access will lead to more widespread adoption, and ultimately, moves us closer to our goal of an open financial system."
Coinbase has posted the WooCommerce plugin on their Github page showing proper instruction of how to add it on WordPress. eCommerce merchants just need to embed the payment button on their website and start accepting crypto payments.
Additionally, the crypto exchange has also rolled out a new feature which allows sending Bitcoin and Litecoin directly using Coinbase Commerce. Coinbase also plans to bring the same functionality for Ethereum and Bitcoin Cash. The exchange has also announced a Python library for Coinbase Commerce API and is working on additional client libraries for Ruby, PHP and Node.js.
The crypto exchange makes it clear that transactions on the Coinbase exchange are absolutely peer-to-peer with no transaction fees involved.
Coinbase Canada Customers Face Withdrawal Issues
On August 1, Coinbase Canada customers complained of the exchange preventing them from withdrawing their crypto holdings. this created an atmosphere of concern and worry among investors.
This isn't an April fools' joke.@coinbase won't let me withdraw my coins cause i'm from Canada.

WHAT IS THIS BULLSHIT??? pic.twitter.com/Bn2ok3mGkL

— ฿it฿it (@BitBitCrypto) August 3, 2018
While talking to CCN, a Coinbase spokesperson said that the bug has been identified as the cause of the problem which has now been removed as the platform is operational again.
"The issue affecting cryptocurrency sends is now resolved. We identified a bug that affected Coinbase.com in a few countries and have successfully deployed a fix. Cryptocurrency sends through the Coinbase mobile apps were not impacted. We'd like to thank our customers for their patience while we resolved this issue."
However, the word has spread quickly through social media.
Don't use #coinbase if you're in Canada. They'll let you buy coins, but not move them off their wallets or cash out to a bank!

— Ian Vecmanis (@Ian_Vecmanis) August 1, 2018
If you buy your bitcoin using coinbase and you are located in Canada do not waste your money with coinbase. Use a VPN to move your btc to a wallet that supports Canadian transactions. @cafreviews_com

— Carmen (@CarmenCar69) August 1, 2018
Although the crypto-exchange has faced the wrath of the Twitter community, it has to be noted that Coinbase has built its reputation over the years as an established and trustworthy brokerage platform in the crypto market. While that the company is working towards growing the crypto community, it is unlikely to take a step that would harm its image.