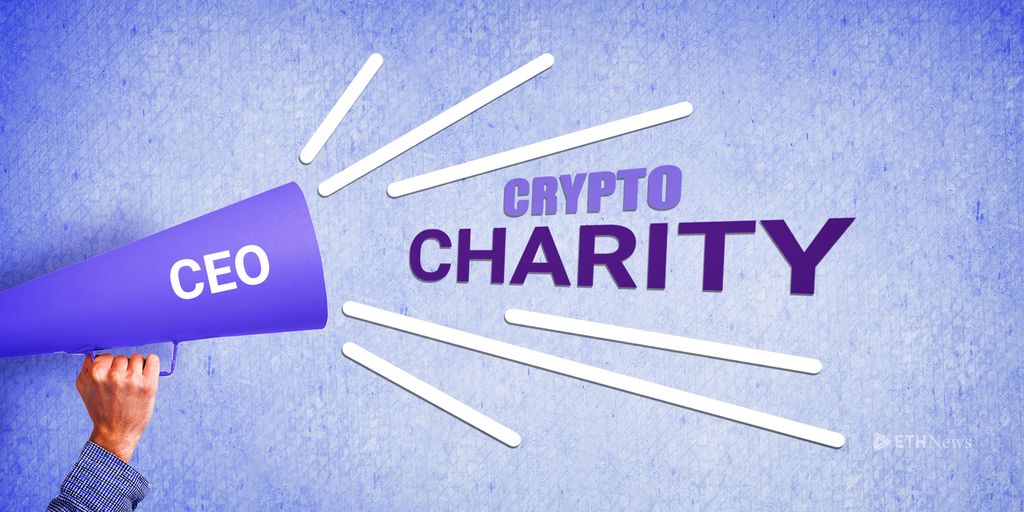 A new cryptocurrency-based charity hopes to give money to the poor who do not have access to banking or financial services. Is it feasible?
Brian Armstrong, the CEO of Coinbase, announced his new crypto charity organization in a Medium post on Wednesday. The charity, named GiveCrypto.org, is intended to "financially empower people by distributing cryptocurrency globally."
The group hopes to raise funds from cryptocurrency holders and help those in need by dispensing small amounts of the digital assets to the world's impoverished, directly to their crypto wallets. Armstrong reports that the charity has already raised approximately $3.5 million, though the first million came out of the founder's pocket. Donations of at least $1 million have come from Chris Larsen, executive chair at Ripple, and Zooko Wilcox, CEO of Zcash; smaller donations have come from many different holders and leaders in the industry.
In the blog post, Armstrong states that the inspiration for the charity came after reading Satoshi's white paper on Bitcoin, which made him realize the ability of cryptocurrency to "bank the unbanked" and "bring economic freedom to people all over the world."
Armstrong explained the very basics of how he expects the charity will work:
"We'll start with direct-cash transfers in the form of cryptocurrency. An increasing body of evidence shows direct-cash transfers are a very effective form of giving, as they increase people's income, boost food consumption and dietary diversity, and are tied to improved school attendance, health care visits, household savings, and investments in productive assets."
The charity has decided to dispense cryptocurrency rather than fiat money because of the digital assets' ability to be sent in small qualities, in real time, and directly to those in need – but, only to those poor who have smartphones and access to the internet. Crypto is also a lot harder for malicious governments or tyrannical leaders to steal than fiat – which is a common occurrence in the poorest region of the globe.
Armstrong said that once the charity has amassed $10 million, it will start distributing funds through local volunteers given the title of "ambassadors," and may seek to work with already-established non-profits. The charity hopes to raise $1 billion in two years once initial tests have been concluded.   
The intent of the charity is to give beneficiaries the choice of how to use their crypto. Recipients will be able to choose to immediately cash out for fiat, hold on to the crypto in hopes the price will rise, or trade it for goods and services.
With this charity, Armstrong wishes to subvert the "bros in Lambos" image of the crypto community:
"This is my call to action to the crypto community: let's pool our collective resources and try this new form of philanthropy, so people all over the world can start benefiting from a more equitable and open global financial system."
Armstrong is vague about exactly who this charity is intended to benefit and what part of the world it will be focusing on. He does not mention the overhead costs, and the only indication of how the operation will technically function is his remark that the project may develop an app to track distribution sometime in the future. The sparsity of details gives one pause to wonder if this will just be another lackluster crypto charity pipe dream, or something that will actually make a difference in the lives of the poor.
Last week, entertainer Akon announced he had plans to launch AKoin in an effort to help poverty-stricken people in Africa. On Wednesday, ETHNews reported on a coffee brand intended to improve fair trade efforts.
Nathan Graham is a full-time staff writer for ETHNews. He lives in Sparks, Nevada, with his wife, Beth, and dog, Kyia. Nathan has a passion for new technology, grant writing, and short stories. He spends his time rafting the American River, playing video games, and writing.
ETHNews is committed to its Editorial Policy
Like what you read? Follow us on Twitter @ETHNews_ to receive the latest GiveCrypto, Coinbase or other Ethereum application news.