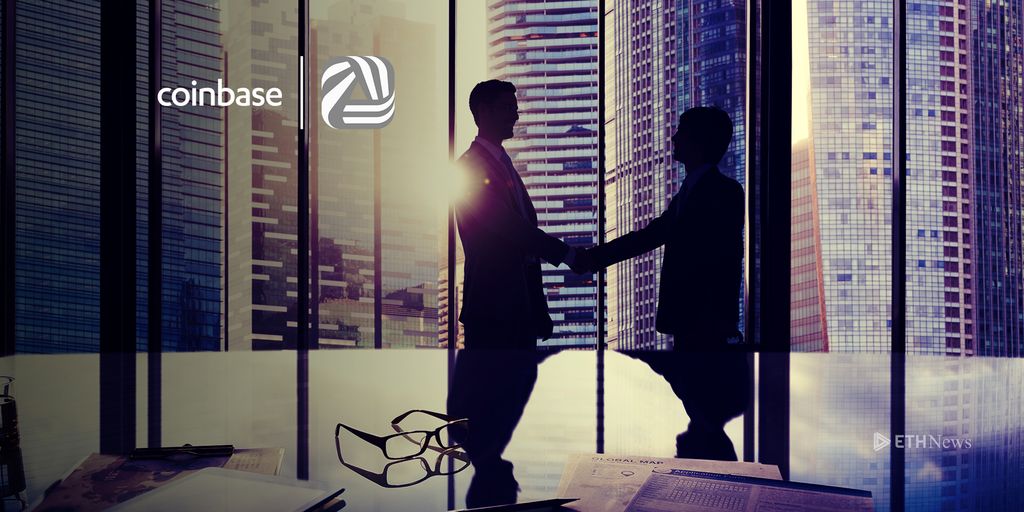 The cryptocurrency exchange has been busy lately.
Coinbase, Meet Distributed Systems
Coinbase recently announced its acquisition of Distributed Systems Inc., a San Francisco-based startup. The company's five team members are joining Coinbase to create decentralized identity-verification solutions across the exchange's lineup of services. Before the purchase, Distributed Systems had been developing an open identity standard for Dapp users.
According to B Byrne, project manager for identity at Coinbase, "decentralized identity systems represent a transformative shift in our relationship with technology." He believes that as cryptocurrency makes its way into the mainstream, there will be questions about anonymity and privacy that need to be addressed. After all, he maintains, blockchain technology paves the way to securely engage in "experiences that require trust."
Byrne provided the example of a Social Security number (SSN). He likened an individual proving their identity with an SSN to distributing a copy of that information. Because the copy "has exactly the same power as the original," he asserts that the individual's identity would be at risk during a data breach. This analogy could potentially apply to photos, social media posts, or perhaps even passports.
Byrne believes a decentralized identity, like the one being developed, would circumvent this replication of information.
Although Coinbase has demonstrated its commitment to developing decentralized identity solutions, users may not appreciably adopt the technology. Byrne told Wired that the tech is ahead of its utility: "Where we're more behind is, how does this help someone solve a problem in their life today?" At least for now, most people are not using blockchain technology.
Toshi Browser and Wallet Rebranded as Coinbase Wallet
The exchange also recently announced that its Dapp browser and wallet, Toshi, has a new name: Coinbase Wallet. Although the name change may not represent a shift in the technology itself, the exchange believes it is "part of a larger effort to invest in products that will define the future of the decentralized web and make that future accessible to anyone." It is unclear how this is a part of larger investment effort, seeing as Toshi was already a Coinbase product.
Siddharth Coelho-Prabhu, wallet product lead at Coinbase, said that Coinbase hopes its wallet will be a gateway to a new, decentralized financial system. The exchange wants "to accelerate the adoption of crypto and dapps around the world," he elaborated.
Further, Coelho-Prabhu explained that the product has various features, including the ability to manage Ether and ERC-20 tokens, receive airdrops, buy and store crypto collectibles, and send payments to people around the world, among others. However, it appears that these capabilities were already part of the Dapp.
The exchange will continue to build its wallet and update the community with its progress.
What's the Endgame?
Brian Armstrong, CEO and co-founder of Coinbase, has been transparent about the company's mission. Last summer, he published a Medium article explaining the exchange's business strategy moving forward.
In developing an "open financial system for the world," as Armstrong describes, there are four key steps: developing Coinbase, the retail exchange; releasing Coinbase Pro, the professional trading platform; creating Toshi, the browser and wallet Dapp; and, finally, exploring "an explosion" of ideas within the cryptocurrency space, such as replacements for merchant processing, fundraising, and venture capital.
Considering the recent announcements related to Coinbase Wallet and the acquisition of Distributed Systems, it appears that the exchange is wrapping up step three and working its way toward the idea explorations of step four. Of course, the decentralized identity solutions Coinbase is developing would necessarily be integrated across the exchange's services, so the project is more of an example of product enhancement rather than a novel idea.
Technicalities and semantics aside, Armstrong is building a crypto empire. With a new office in Japan, a new chief compliance officer, various acquisitions, the addition of crypto-assets, and FINRA approval – among a swath of other developments – the exchange has some serious roots across the technological and financial spheres.
Even if Coinbase co-founder Fred Ehrsam believes "money is the ultimate minimalism," the exchange's progress may represent hypercapitalist achievement. Armstrong told Bloomberg the company signed up 50,000 new customers every day in 2017. That number could be inaccurate, but the popularity and reach of Coinbase's services denotes success, plain and simple.
The exchange is on a roll – and it's certainly gathering steam.
Daniel Putney is a full-time writer for ETHNews. He received his bachelor's degree in English writing from the University of Nevada, Reno, where he also studied journalism and queer theory. In his free time, he writes poetry, plays the piano, and fangirls over fictional characters. He lives with his partner, three dogs, and two cats in the middle of nowhere, Nevada.
ETHNews is committed to its Editorial Policy
Like what you read? Follow us on Twitter @ETHNews_ to receive the latest Coinbase, Brian Armstrong or other Ethereum wallets and exchanges news.