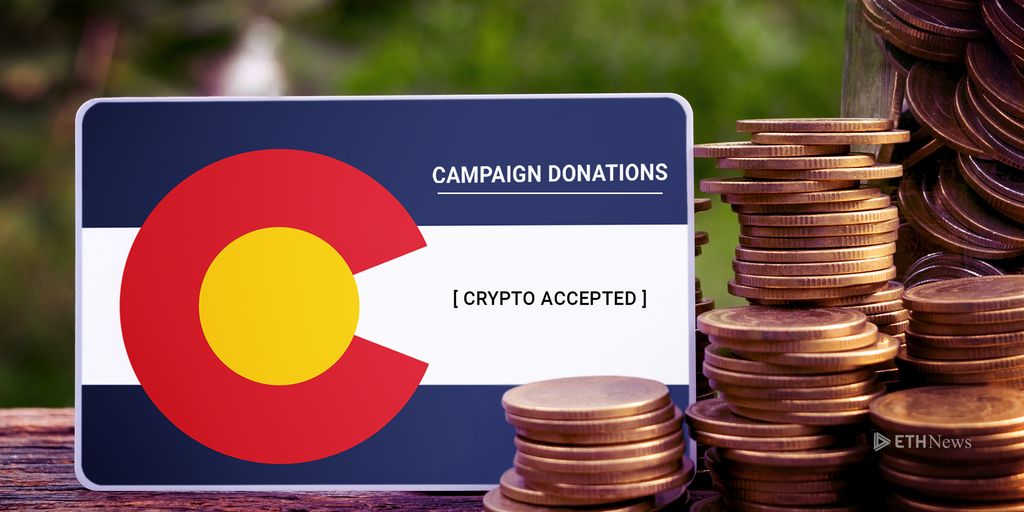 Politicians in Colorado may be next in line to accept cryptocurrency to aid their campaigns.
On May 16, the Denver Post reported that candidates for state office in Colorado might soon be allowed to accept cryptocurrency as campaign contributions.
Secretary of State Wayne Williams presented the proposal in a working draft of proposed rules governing campaign finance to candidates and committees.
Among other rules, the proposal stipulates: "A committee may accept contributions in cryptocurrency, up to the acceptable limit for a cash or coin contribution. The amount of the contribution is the value of the cryptocurrency at the time of the contribution. The committee must report any gain or loss after the contribution as other income."
Colorado is not the first state to consider allowing campaign contributions to be made in cryptocurrency. As early as 2014, a New Hampshire gubernatorial candidate, Andrew Hemingway, accepted bitcoin donations worth approximately $2,000. In August 2017, ETHnews reported on New York's democratic candidate, Patrick Nelson, who accepted cryptocurrency during his run for Congress. The largest reported cryptocurrency campaign donation was made in December of last year, to Missouri Republican Austin Petersen's Senate campaign, in which he reportedly received $4,500 in bitcoin donations.
Colorado will most likely follow the Federal Election Committee's (FEC) 2014 opinion that bitcoin donations should be treated like any other in-kind donation – meaning anything that holds value – and that donations that exceed the stipulated limit should be refunded or returned. Williams' proposal is not confined to bitcoin, however, and it's unclear whether the FEC's guidelines would apply to other cryptocurrencies.
Not everyone seems enthusiastic about the proposal. "[The Federal Election Committee] is doing it, so we are just going along for the ride," Colorado's deputy secretary of state, Suzanne Staiert, told the Denver Post. She added: "It's going to be an accounting problem, potentially, for campaigns who want to use it."
Nathan Graham is a full-time staff writer for ETHNews. He lives in Sparks, Nevada, with his wife, Beth, and dog, Kyia. Nathan has a passion for new technology, grant writing, and short stories. He spends his time rafting the American River, playing video games, and writing.
ETHNews is committed to its Editorial Policy
Like what you read? Follow us on Twitter @ETHNews_ to receive the latest cryptocurrency, campaign or other Ethereum cryptocurrencies and tokens news.