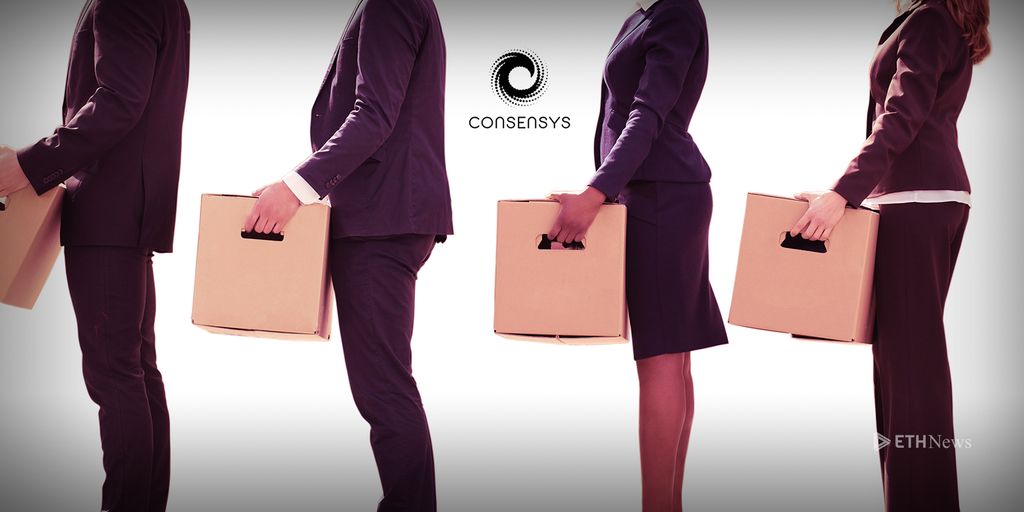 December 6, 2018 10:36 PM
Amid Crypto Winter, many projects are cutting back. ConsenSys has historically bragged about its almost infinite funding, but apparently even it isn't immune.
Yesterday, Forbes published an article calling into question Joe Lubin's business strategy and ability to continue funding the more than 50 startups and almost 1,200 employees supported by his company, ConsenSys. Today, ConsenSys said it will be laying off 13 percent of its employees.
The layoffs come amid what many are calling Crypto Winter, but it's unclear whether the price of Ether is to blame for the cutbacks. The price of Ethereum's native currency is an unpopular topic in the community, as many lament that the conversation perpetuates the Ether-as-investment narrative, but it's also true that the funding of many businesses and organizations in the Ethereum community is directly tied to Ether's price.
At one point, Lubin was estimated to have made as much as $5 billion in the crypto boom, which led some at ConsenSys to believe that funding would continue to be essentially unlimited for the foreseeable future. Now, the price of Ether is less than a tenth of what it once was, and because it is unknown when he sold his earnings (or how much he sold), gauging Lubin's wealth – and the depths of ConsenSys' pockets – is difficult.
But money isn't the only issue. Forbes offered some sharp critiques of what it called ConsenSys' "weird operating structure," quoting former and current employees to bolster its claim that Lubin's distaste for authoritarian rule, ConsenSys' "lack of traditional structure," and its failure to hold employees accountable, are ultimately bigger concerns for the company than its funding.
Even before the announcement of layoffs, Lubin acknowledged that ConsenSys' business strategy needed some mending. Lubin told BREAKER magazine that, until recently, "it has been enough to show up, it has been enough to do something cool, it has been enough to make a splash."
Now, it seems, it's time to get more calculated. And that's the driving idea behind its new strategy, which Lubin is calling ConsenSys 2.0.
In a letter Lubin sent to ConsenSys employees, quoted in BREAKER, he said, "In ConsenSys 1.0, we built a laboratory instrumented to prove the moon existed, using complex engineering and math and creative philosophical arguments." He continued, "Now we need a streamlined rocket ship to get us there, since the actual proof, ultimately, is in the landing."
The timing is hard to overlook, though. A focus on heuristics, and the creation of usable, quality, popular products does not necessarily require massive layoffs and budget cuts. But the cuts will likely be the takeaway from ConsenSys 2.0.
Alison is an editor and occasional writer for ETHNews. She has a master's in English from the University of Wyoming. She lives with her pooch in Reno. Her favorite things to do include binge listening to podcasts, getting her chuckles via dog memes, and spending as much time outside as possible.
ETHNews is committed to its Editorial Policy
Like what you read? Follow us on Twitter @ETHNews_ to receive the latest ConsenSys, Crypto Winter or other Ethereum ecosystem news.