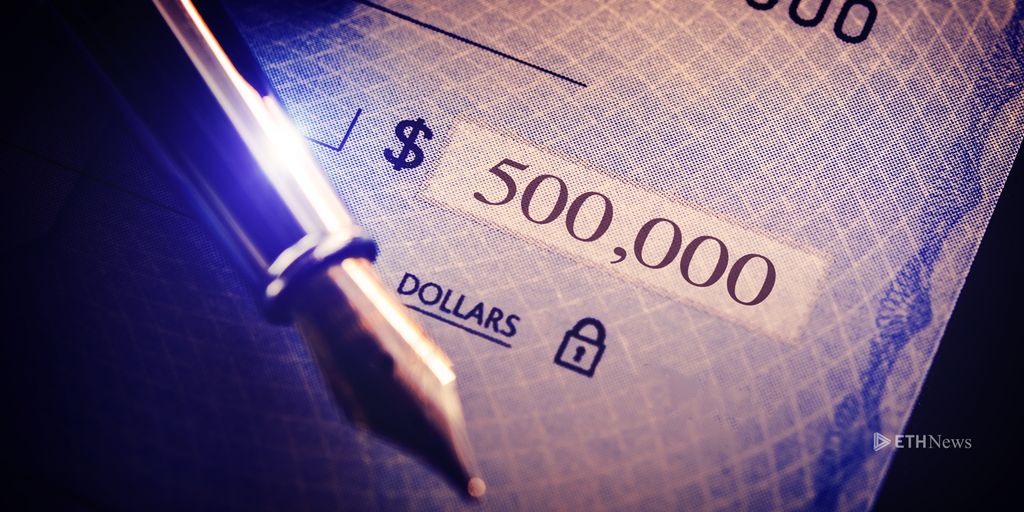 November 6, 2018 12:06 AM
The company will start offering $10,000 and $25,000 grants in 2019 after consulting with Ethereum community members about their needs.
On Friday, ConsenSys revealed a grant program for Ethereum-based projects. Joseph Lubin announced the new ConsenSys Grants program during Devcon 4 last week and is allocating $500,000 to Ethereum infrastructure projects. The grants, or bounties, will be given as $10,000 to $25,000 awards beginning in early 2019.
From creating news outlets, to blockchain education, and across every aspect of blockchain technology, ConsenSys is certainly driven to, as it says, "address every part of the Ethereum ecosystem." The company has grown from its formation by Ethereum co-founder Joseph Lubin in 2015 to employ over 1,100 people.
The grants will be distributed via open-source community development platform Gitcoin. According to the press release, the grant program is designed to meet Ethereum's need for "improved functionality at scale."
ConsenSys will look at design needs, tools, and crypto-economic systems, with a focus on encouraging the "growth of the Ethereum infrastructure layer." The release says: "ConsenSys will support projects that focus on infrastructure, research, user experience, design, interoperability, and developer tools." However, the categories will be "determined by the wider Ethereum community."
The ConsenSys Grants program could be a less "strings-attached" way for ConsenSys to guide and support developers in the Ethereum space as well as focus on the technology improvements needed to scale Ethereum. For Ethereum to become a foundational technology, it must be able to scale and cope with increased demand.
ConsenSys has multiple wings, including ConsenSys Ventures and ConsenSys Academy. The former began investing directly in emerging blockchain companies building on Ethereum at the end of 2017; in May 2018, it formally launched its accelerator program named "Tachyon." The latter partnered with Coursera in September 2018 to create a non-technical blockchain course on the platform.
Melanie Kramer is a freelance FinTech, blockchain, and cryptocurrency writer based between France and Canada. Melanie has studied, and retains an avid interest in, global politics, business, and economics.
ETHNews is committed to its Editorial Policy
Like what you read? Follow us on Twitter @ETHNews_ to receive the latest ConsenSys, Ethereum or other Ethereum ecosystem news.