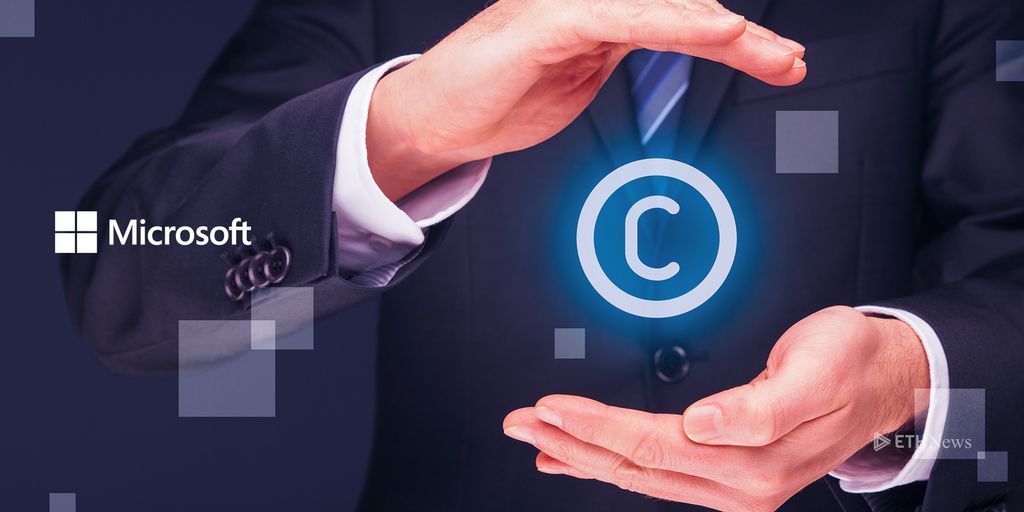 Microsoft, in a partnership with EY, has announced the launch of a blockchain project for content rights and royalties management.
A new partnership between software giant Microsoft and accounting firm EY aims to solve issues with entertainment rights and royalties.
The technology, built on the Quorum blockchain protocol with the use of Microsoft's Azure cloud infrastructure, would help manage contracts and eliminate the need for costly manual reconciliation of royalties, while also providing near real-time visibility of sales transactions and royalties owed.
The new blockchain solution is being tested with existing Microsoft partners, including gaming platform Ubisoft. If successful, it could be applied to any industry where intellectual property and assets are licensed to other parties and the original creators are paid royalties. Potential markets include the entertainment industry, publishing and production houses, and game and software developers.
When fully operational, Microsoft and EY expect the network to be used by thousands of Microsoft royalty partners to process millions of transactions per day. This could make it one of the world's largest enterprise blockchains.
The new blockchain initiative is one in a progression for Microsoft, which appears to be widening its already impressive portfolio. Microsoft's in-process purchase of software development platform GitHub, recently announced, is significant for the blockchain sector. GitHub hosts a massive proportion of the blockchain industry's development code.
Microsoft is not the first to look at blockchain-based royalty and rights management, but it is certainly the largest company to do so publicly, which may lead to it dominating the market with its EY partnership.
Songwriter Imogen Heap used Ethereum-based Ujo in 2015 to launch the song "Tiny Human" and is working on her own blockchain-based, fair-trade music business Mycelia. Two other music industry oriented startups of note exist: Musicoin and Revelator.
Musicoin seeks to ensure each member musician receives royalties from streaming their music, while Revelator, established in 2012, serves a wider market. It raised $2.5 million in 2016, and appears to be the closest available product to Microsoft and EY's new launch. Revelator also allows users to track rights, manage content, and collect royal payments, and is aiming for new verticals.
Microsoft's competitors in the copyright and royalties niche simply don't have the same market scope, but the success of Microsoft and EY's platform could boil down to how well the technology works. If the experiment with Ubisoft is a success, Microsoft may well have another sector-leading product.
Melanie Kramer is a freelance FinTech, blockchain, and cryptocurrency writer based between France and Canada. Melanie has studied, and retains an avid interest in, global politics, business, and economics.
ETHNews is committed to its Editorial Policy
Like what you read? Follow us on Twitter @ETHNews_ to receive the latest Microsoft, Ubisoft or other Ethereum application news.