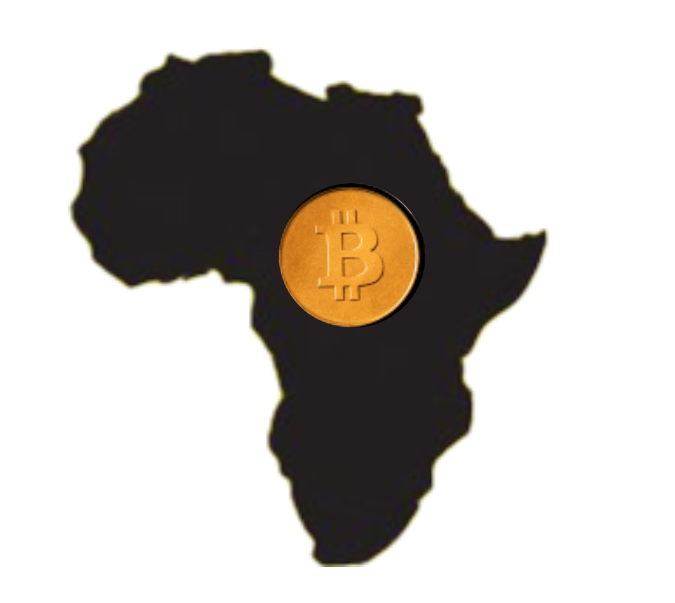 The prices of bitcoin and other cryptocurrencies are rising these past few months with bitcoin even crossing the $19,000 mark this week on global exchanges. It, however, seems one continent has been left out in this changes as many countries there has an additional 30 to 40% premium for bitcoin local exchanges for months.
Reports suggest that customers in Africa as at November were already paying that much per coin. The question everyone is asking is the reason this is so. Is it as a result of market manipulation or other reasons?
The presence of such a big premium in anywhere can be simply linked to the law of supply and demand.
Other contributing factors which has worsened this situation is the local environment and dynamics surrounding bitcoin itself.
Bitcoin's Future in Africa
Although Bitcoin is gradually being embraced in Africa, the most part has not given much consideration to Bitcoin and cryptocurrency regulation. In fact, many countries in the continent are putting measures in place to limit the impact of Bitcoin which will do nothing but affect its ability to grow.
A typical example is Algeria. Due to the government's strict stance on Bitcoin and cryptocurrencies, people who are showing interest in them are very limited. And as if that wasn't enough, the Algerian government now wants to get rid of Bitcoin and all forms of cryptocurrency from the country.
An interesting fact about this issue is that many related cases didn't yield many results as in reality, no one can really ban bitcoin or cryptocurrencies as a whole on the protocol level. Cryptocurrency exchanges can be brought to a halt in Algeria but that will rather draw people's attention to it which might lead to more interest in cryptocurrencies.
However, many researchers have predicted Bitcoin to grow and the future success of Bitcoin to be based on rapid rates of mobile phone usage and the absence of state regulation and banking regulations on Bitcoin. It can be stated as a fact that, apart from freedom from the government, mobile technology is the reason Bitcoin is gradually spreading its wings in the continent.
It is estimated that, by 2020, Africa will hold about 535 million mobile phone service subscribers. More than 60% of these users are already on a broadband connection which is likely to increase the importance of telecommunications in the continent. And since mobile money is already established in sub-Saharan Africa, with many having mobile money wallets, this preferable way of doing business is more likely to have a positive impact on the adoption of Bitcoin.
Bitcoin is also seen as the ideal candidate to fill the space for alternative means of payment in Africa at the moment.
As we speak the vacuum for alternative means of payment is obvious in Africa at the moment. A clear indication of the growth of Bitcoin in Africa is the increase in the number of Bitcoin exchanges such as Luno, NairaEx, BitPaya, BitcoinFundi, and ice3x which are all local companies with a number of international companies too such as Kraken and BitStamp in existence. These companies make it possible for customers in Africa to trade in cryptocurrencies.
The Local Environment Surrounding Bitcoin in Africa
One of the reasons contributing to the low usage of Bitcoin and other cryptocurrencies is the state these African countries are in. Many economic factors come into play here which makes many countries in Africa unreliable. For instance, the Zimbabwean dollar since 2009 has been under indefinite suspension. Reports suggest that Zimbabwe's local currency is in a very disturbing state which makes it very difficult to use.
In addition, the unstable nature of power supply in most African countries makes the continent one of the unfavorable regions to mine bitcoin. Load shedding and power shortage are prevalent in many countries across the continent which makes are very difficult to mine Bitcoin.
Bitcoin mining has been revealed to use more power than most African countries and this is because mining Bitcoin is very lucrative and therefore the mining rigs consume a lot of electricity.
South Korea's power supply is also much higher than the power generating capacity of entire Sub-Saharan Africa according to researchers.
The national power supply in Nigeria has now reached a precarious state that, a greater part of the country depends on private generators for power. All these factors have not favored the use of bitcoin in this continent and as the price of bitcoin continues to surge, its direct impact on the demand of power supply will continue to increase as stated by the UK based company Power Compare.
Image from XXXX