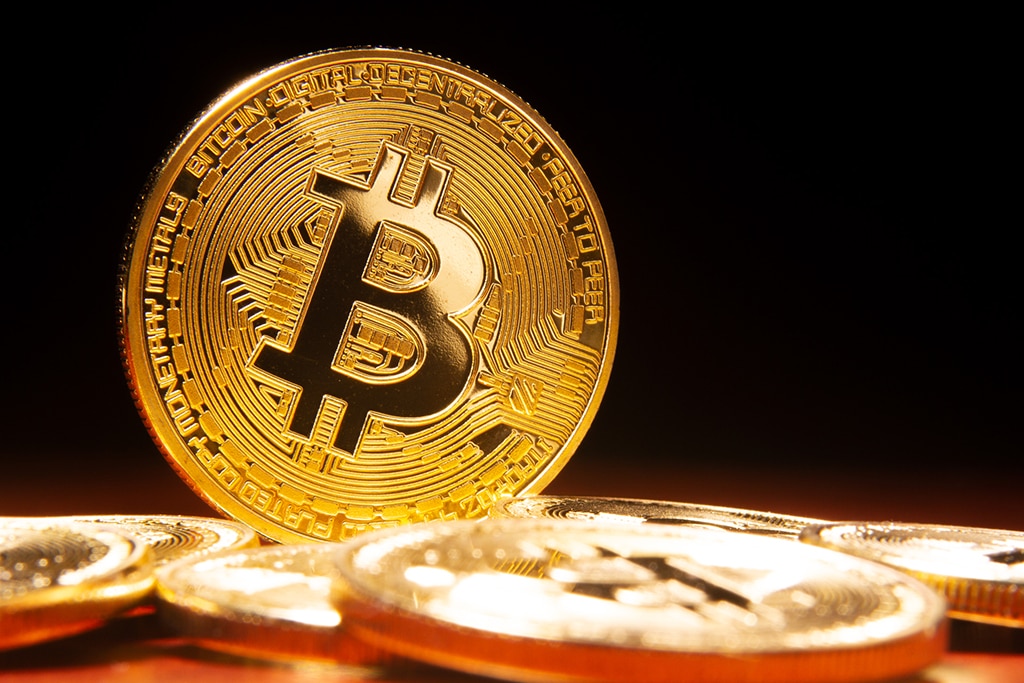 Released in 2009 as open-source software by a person or group of people using the name Satoshi Nakamoto, Bitcoin had the idea to create a peer-to-peer electronic currency that didn't rely on any central authority or intermediary for validating the exchange of money.
Its price is famously volatile, often swinging thousands of dollars in either direction in a single day. That, however, didn't prepare investors for what happened after the peak. Bitcoin's price retreated for the rest of 2017 and ended the year at $12,993.
Then came 2018. The currency lost 51 percent of its value between Jan. 1 and Feb. 6, wiping out billions of dollars in market value.
It has been called a "scam," "a ponzi scheme," "terrorists' money," and "a speculative bubble."
According to a website that keeps track, Bitcoin has been declared dead 336 times till now. Yet, through it all, Bitcoin has survived.
From $17,527 to Only $3,919 in Just a Year
The year 2017 saw BTC make historic gains, as it led the "crypto boom" from the front. BTC opened 2017 at $963, and closed the year at $12,897, marking more than a 1,200 percent gain in market price. The year 2018 was a pretty much opposite that trend.
In the first week of January BTC gained 36 percent landing at $17,527 what, until the time of writing, stayed the highest market price it would see for the rest of the year. In February, it dropped down to $7,051 losing 60 percent of its market value over the month.
However, it seemed like it is recovering its price reaching $11,372, but by March end it was trading at less than $7,000. The cryptocurrency rallied again in the second quarter of the year to trade above $9,000, but the market was corrected again by May.
In the second half of November, BTC fell from $6,351 on November 14 to $4,465 by November 21 what was a 30 percent drop.
As of December last week, BTC is trading at $3,898, marking a 70 percent drop in value since the start of the year.
Bitcoin is Still Recognized as a Legitimate Transferable Value
In March, a Bitcoin hard fork called Bitcoin Private was launched but failed to gain significant market traction. The same month, the US Marshals Service auctioned 2,170 BTC (worth about $25 million at the time) that were seized in connection with federal, criminal and civil cases.
In August, mobile payments firm Square said that its Cash App, originally announced in January, could now be used to purchase Bitcoin in all 50 US states.
In October, a Chinese court ruled that in spite of the illegal status of cryptocurrency trading in the country, Bitcoin is still protected as a private property with economic values under the country's laws. Earlier, a Dutch court had also ruled Bitcoin to be a legitimate transferrable value under local laws.
In November, Ohio became the first US state to allow taxes to be paid in Bitcoin, after many other states including Arizona, Georgia, and Illinois previously scrapped such plans after initial considerations.
At a time when 600,000 mining operations shut down due to lack of profits, Intel successfully filed a patent for an energy-efficient cryptocurrency mining processor.
Many in the cryptocurrency community have their hopes pinned on the US Securities and Exchange Commission (SEC) approving Bitcoin ETF proposals, but the federal agency has so far responded by summarily rejecting all such proposals sent its way.
In December, two US lawmakers proposed to exempt cryptocurrencies from federal securities laws. According to a Bloomberg report, New York exchange operator Nasdaq is also planning to list Bitcoin futures in the first quarter of 2019 subject to regulatory approval.
Bitcoin in 2019: Institutions Will Dive Into Crypto
Bitcoin currently has a market cap of $73.8 million that makes 51% of the entire cryptocurrency market. Analysts think that it will probably continue to be the captain of the cryptocurrency ship throughout 2019 as well — severely affecting the market price of all other coins.
Mike Novogratz, an ex-Goldman Sachs partner and founder of crypto merchant bank Galaxy Digital, was quite accurate in his 2018 predictions. In mid-December, after a significant market decline dubbed the "crypto winter," he said that BTC's price would not sink more, staying somewhere between $3,000 and $6,000, and he turned out to be right.
He stated that he believes that BTC won't reach $9K this year, and its likely to break beyond $10,000 in the around the first quarter of 2019. This might take BTC to sky-reaching heights as it might soar way ahead of the all-time-high $20K mark.
Bloomberg's most recent report states that Wall Street's dreams of crypto are now in a state of limbo, as the value of cryptocurrencies has fallen. The insiders told Bloomberg that financial giants actually gave up their plans until a time when demand is higher.
However, Bloomberg's analysts are prone to making mistakes when it comes to predictions. Just a few weeks ago, shortly after the first signs of the steep market drop, the media stated that BTC was heading toward the $1,500 mark, which would mean a 70 percent drop in the coin's price.
John McAfee, the founder of the popular McAfee software and an ardent Bitcoin follower predicted that Bitcoin will hit $1 million by 2020 following last year's prediction of $7000 which was well surpassed.
Fundstrat's Sam Doctor and ex-Chief Equity Strategist in JP Morgan, Tom Lee, believe that the break-even cost of mining 1 BTC directly correlates with the price of the cryptocurrency. Lee said that BTC would grow as he is counting on more institutional investors taking on Bitcoin and a steady increase in Bitcoin user base. He justified the current fall in the price of bitcoin by referring to the recent plunge in the price of tech stocks, like Amazon, Apple, and Facebook.
Zhao Dong, one of the biggest Bitcoin OTC traders in China and an influencer recently predicted that Bitcoin might reach $50,000 by 2021. He reiterated that now is the best time to invest in BTC and said that you might get a yield of 100 to 200% over 3 years if you invest now.
VC billionaire Tim Draper believes the value of Bitcoin will keep going higher in the upcoming years. He said he believes virtual currencies will eventually overtake fiat currency, making up two-thirds of the world's currency value.
On the other hand, the billionaire investor and venture capitalist Jim Breyer believes that the promise offered by the technology is too great for it to be permanently buried by short-term market movements. Breyer kept saying that the technology is too big to be dismissed just because of a temporary bear market. He warned that "we're close to a nuclear winter right now with cryptocurrency."
What is sure is that 2019 will be bullish for Bitcoin, as by then the adaptability will be higher as more people will start believing in the technology behind it. Analysts from CoinSwitch.co, think that Bitcoin will reach up to $20,000 by the mid of 2019. The more the trading, the more the price.