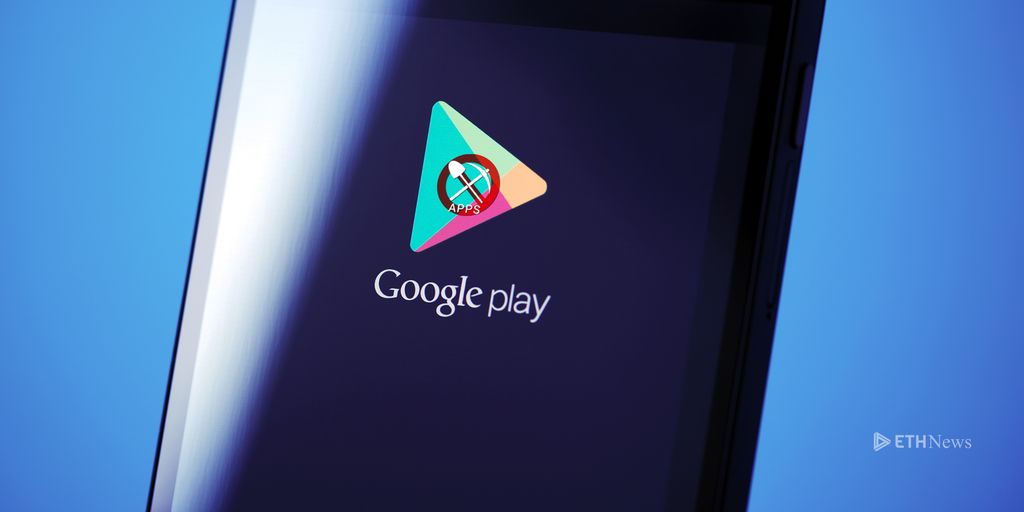 Google has prohibited applications that mine cryptocurrencies on devices.
Cryptocurrency mining requires overwhelming electricity consumption, which has led to environmental concerns and worries about the stress endured by overclocked hardware. Technology giants are aware of these issues and now some, like Apple and Google, are taking preventative actions (likely to safeguard device health and longevity).
In a recent update to its developer program policies, Google decided to bar applications that mine cryptocurrency from Google Play, the official Android app store. More specifically, Google wrote, "We don't allow apps that mine cryptocurrency on devices."
However, the company added, "We permit apps that remotely manage the mining of cryptocurrency."
At the time of writing, a handful of mining applications remain on Google Play. Unfortunately, many reviews of these apps indicate that users have been sorely frustrated by the hollow promise of device-based mining.
For instance, in a review of MinerGate Mobile Miner, one user vociferously complained, "Impossible to make money using a mobile device. Could work on a VERY HIGH SPEC computer to make £5 a month. Other than that, the company is the only thing making money."
Another peeved user wrote, "Why [am I] unable to withdraw my coin … my mobile get heated up like an cooker [sic]." (Side note: I suppose this brings new meaning to the term "burner phone.")
This isn't the first time that Google has prohibited cryptocurrency mining software in some form. Readers may remember that the company purged cryptocurrency mining extensions from Google Chrome back in April. But, in recent weeks, it looks like blockchain and cryptocurrency have caught the company's attention once again (for better and for worse).
Earlier this month, at the third Blockchain Summit, Google co-founder Sergey Brin mused that the company might have "failed to be on the bleeding edge" of blockchain technology. And, as ETHNews reported Wednesday, the MetaMask extension (which allows users to run Ethereum Dapps in their browsers) was briefly delisted from the Chrome Web Store. Fortunately for Ethereum die-hards, the extension was quickly restored and the MetaMask team promptly published a retrospective on lessons learned.
Matthew is a full-time staff writer for ETHNews with a passion for law and technology. He graduated from Georgetown University where he studied international economics and music. Matthew enjoys biking and listening to tech podcasts. He lives in Los Angeles.
ETHNews is committed to its Editorial Policy
Like what you read? Follow us on Twitter @ETHNews_ to receive the latest mining, Google Play or other Ethereum technology news.