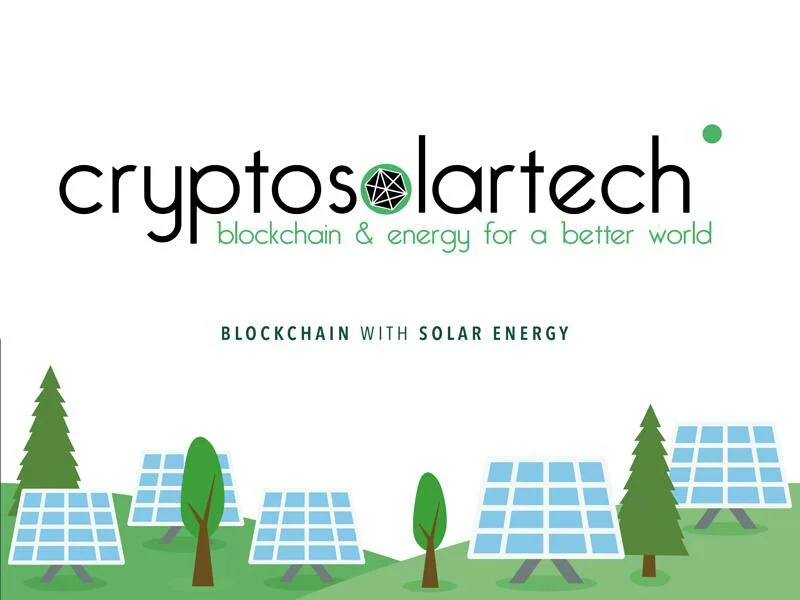 The cryptocurrency mining company Cryptosolartech, announced some days ago that it will be creating a massive solar farm to mine virtual currencies. In order to do so, Cryptosolartech will be partnering with the Chinese company Risen Energy. The new solar farm is expected to have 300 MW.
A Solar Farm to Mine Bitcoin
Cryptocurrency mining activities have been expanding all over the world. Since the crypto market expanded almost exponentially back in 2017, several companies and individuals decided to invest in crypto mining hardware.
However, mining cryptocurrencies, especially Bitcoin (BTC), is a difficult task. Miners work protecting the network and confirming transactions solving difficult math problems. Although it was easy at the beginning when virtual currencies were expanding, the current difficulty level makes it much more difficult for the current systems.
The energy required to mine these digital assets has increased as well. This is why it is necessary for companies to invest in renewable sources of energy, to reduce operational costs.
Cryptosolartech will be constructing a solar mining farm in Sevilla. There, three photovoltaic plants will be generating a total capacity of 45 MW. These plants will be supplying electricity to the cryptocurrency farms, according to the official statement released by the company.
At the same time, the agreement between Cryptosolartech and Risen Energy is related to Research and Development, Blockchain and Internet of Things (IoT).
The company commented on the matter:
"With this alliance, we want to show our confidence to Risen Energy to ensure the success of our project and become, in this way, a world leader in the cryptocurrency mining industry."
Furthermore, Pablo Alonso, co-founder and CEO of the project, said that the goal of this farm is to provide people with the possibility to use virtual currencies.
About this, Alonso said:
"We want people to be able to participate in this tendency that is here to stay, and the easiest way is by generating their virtual currencies and interact with them, as we started to do four years ago."
The efforts that this company is doing are related to the fact that the industry consumes a lot of energy. With more renewable energy plants working with virtual currencies, it will be possible to improve the mining efficiency and reduce the negative effects crypto mining activities have in the environment.
Read More: