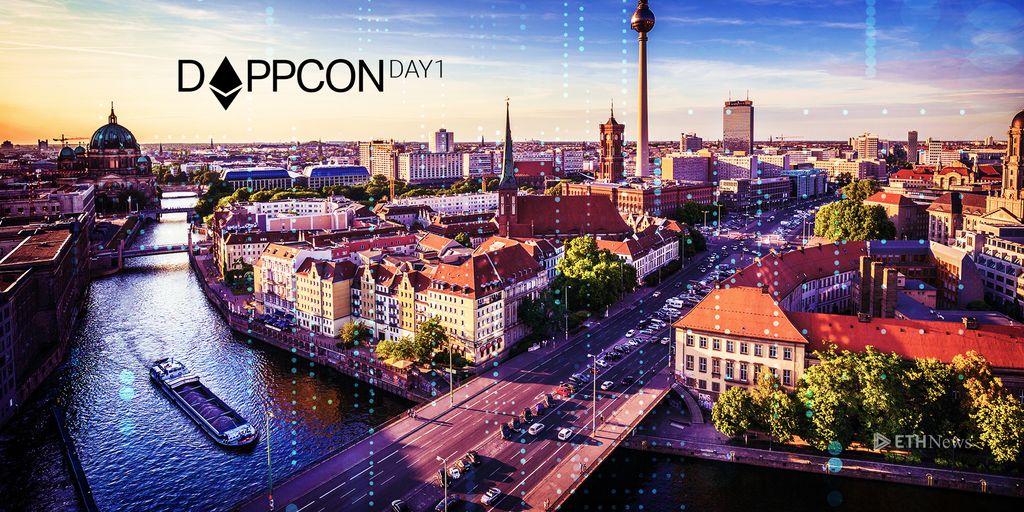 Day one of the Developer Conference for Ethereum Dapps & Infrastructure was a success.
The first day of the Developer Conference for Ethereum Dapps & Infrastructure (DappCon) in Berlin came to a close on Thursday night. Day one of the event offered participants the chance to learn about tech updates, software launches, and possible solutions to issues, like scalability, related to Ethereum.
Nicola Di Marco, a designer at DexLab tweeted:
Michael Sena, product lead for blockchain company uPort, presented on a web3 library the company is working on called 3Box, which apparently "allows developers to set, get, and remove data from a user's private data store associated to their Ethereum account, thereby allowing users to collect off-chain data as they interact with Dapps across various browsers."
Joseph Lubin apparently found web3 exciting enough to tweet about.
Casandra Shi, the grant manager at Ethereum Community Fund gave another important presentation wherein she discussed the sometimes contradictory interests of the Ethereum community and developers. 
"Why, if I am building infrastructure, shouldn't I just take some investor money or tokenize my infrastructure or protocol? And the answer is that most of the time community interests and investor interests inherently [don't] really match … We want to give people no-strings-attached money, so they can focus on building what is important instead of worrying about token sales."
Johannes Rude Jensen of the crypto exchange Firmo tweeted a comically topical slide from a presentation by blockchain company Maker DAO.
In addition to presentations by experts in the industry, DappCon also gave participants the chance to peruse booths and see what each company or developer was working on. One particularly flashy booth featured an Alethio demonstrator showing off a visual representation of what an Ethereum block looks like, as well as a demonstration of what he claimed to be a solution to Ethereum's scalability problem.
The first day looks to have been a smashing success and attendants seem ready for another round of mind-blowing presentations and demonstrations.
ETHNews will be back tomorrow with details from day two.
Nathan Graham is a full-time staff writer for ETHNews. He lives in Sparks, Nevada, with his wife, Beth, and dog, Kyia. Nathan has a passion for new technology, grant writing, and short stories. He spends his time rafting the American River, playing video games, and writing.
ETHNews is committed to its Editorial Policy
Like what you read? Follow us on Twitter @ETHNews_ to receive the latest DappCon, roundup or other Ethereum ecosystem news.