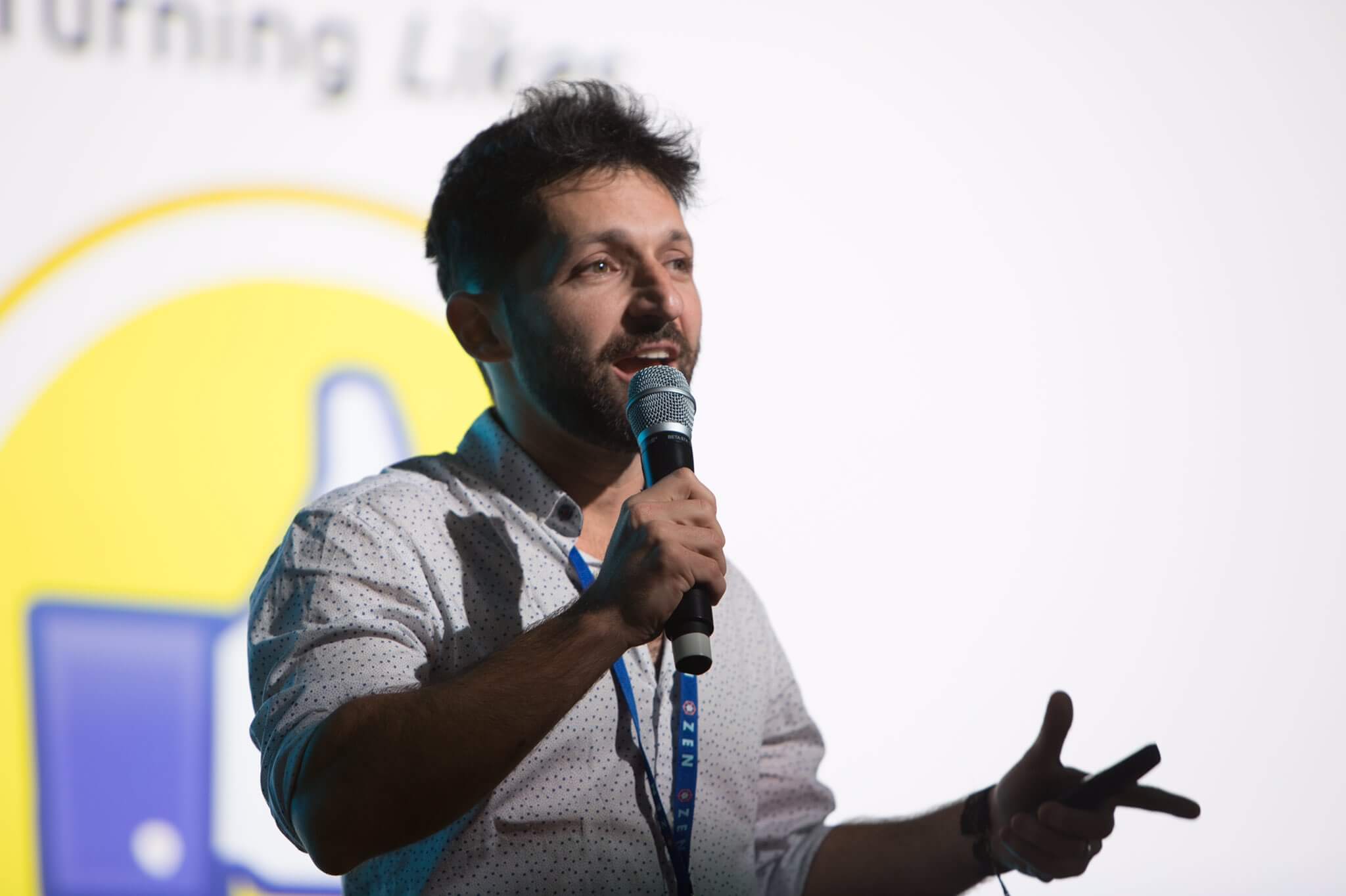 Tokenized video sharing platform Flixxo is to become the anticipated "decentralized YouTube". The ICO starts in 5 days.
Flixxo, a decentralized video sharing network, will begin its token sale on October 24, 2017, aiming to raise funds and cover the further development of its promising tokenized platform.
Initially, Flixxo was developed by its founder Adrian Garelic, a movie producer and a scriptwriter working with online content distribution since 1998, in late 2014. In 2017 Adrian collaborated with the creator of a wildly popular streaming app called Popcorn Time, an Argentinian designer Federico Abad. A bit later two more members joined Flixxo core team – Pablo Carbajo, one of the experts behind Riecoin, and Javier D'Ovidio, CEO of big data and AI company Edrans.
The team working resulted in company's intention to revolutionize the video industry by developing a global decentralized video sharing platform and win the market. In order to get closer to the company's main goal, Flixxo has recently collaborated with a few more promising fintech startups including AdEx, a decentralized digital advertising exchange based on Ethereum system.
Flixxo now represents a video sharing network that enables its users to upload videos, share them with the community, and get cryptocurrency rewards. The platform is based on a distributed content storage system where the actual videos will be transferred p2p, via BitTorrent, and stored locally on users' computers. A decentralized system like that totally excludes the expenses on hosting services and security problems tied to a centralized storage.
The social side of the system is fueled by a digital token — Flixx (FLX). Users may use FLX to get access to the desired content, reward contributors or pay others for sharing and seeding their content. Being rewarded directly from peers is not the only way to earn tokens. Flixxo users are also able to get FLX by viewing ads and sponsored content, which solves the problem of annoying advertisements.
As Flixxo developers comment users opportunities of the platform:
"Use your Flixx to reward the producers you follow, encouraging them to create more awesome content. Or keep your Flixx in your wallet and use them to buy a movie ticket, a pair of shoes from an online retailer, a chest of coins in your favourite game or even convert them to old-fashioned cash or up-and-coming digital assets, like Bitcoin."
In order to provide its users with good-quality content only, Flixxo tries to find a balance between freedom from censorship and curated content. Flixxo team is now considering implementing community-based moderation and certain rules for content contributors. The creators explain that in the following way:
"We know there is a thin line between filtering or curating content and censorship, and it is a fact that we have an open network for everyone to upload any content. However, Flixxo as a platform will apply certain filtering based on clear rules – there should be a behavior-code for uploaders in order to offer the right content to the right user."
At that point, Flixxo team has designed built-in mechanisms that will limit pirated and spam content distribution. As, for example, one of such mechanisms is the time-block smart contract which punishes inappropriate uploads by freezing the uploader's tokens and temporarily blocking his earnings, which will be totally lost in case of a misconduct.
Flixxo token sale will begin on October 24th, 2017, at 14:00 CET. The ICO is planned to last for approximately 30 days, until Hard Cap amount is reached. Token price will be fixed at the rate 1 ETH = 4,000 FLX, excluding bonus opportunities. The goal of the token sale is set at 75,000 ETH.
From the total amount of 1 billion FLX to be issued 30% will be available for purchase, 10% will be kept by the company, 10% will go to the development team and partners, and 50% will be allotted to motivate new users and prominent content creators to join the platform and forming a healthy core community.
According to the developers, purchases made during the first day will get 30% bonus, purchases made during the rest of week one will get 25%. Subsequently bonus amount will be decreasing by 5% each week, reaching 10% at the end of the campaign.