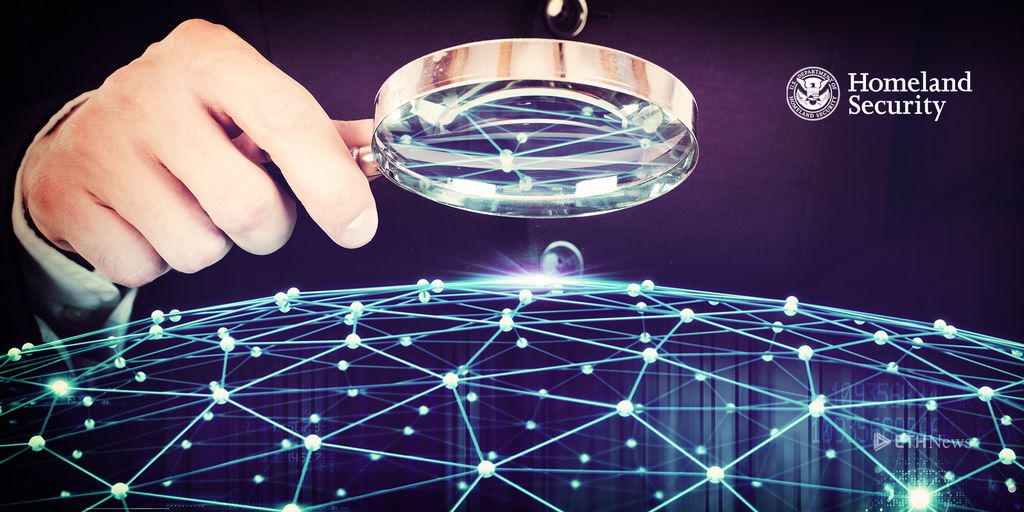 December 4, 2018 10:30 PM
Zcash and Monero are specifically mentioned.
On November 30, the US Department of Homeland Security's (DHS) Small Business Innovation Research (SBIR) Program issued a pre-solicitation document that focuses on, among other subjects, the forensic analysis of transactions using digital currency.
The SBIR program was launched by the DHS in 2004 in an effort to entice innovative and creative US-based small businesses to participate in federal research and development programs, and to create security solutions for the DHS.
Like several other government agencies, including the Department of the Treasury, the DHS is concerned about cryptocurrency being used for illegal acts such as money laundering, financing terrorist organizations, or drug trafficking.
This concern was seen in the US House of Representatives, when in September of last year, it passed the "Homeland Security Assessment of Terrorists Use of Virtual Currencies Act." This act, if made law (it's currently idling in the Senate), would challenge the Under Secretary of Homeland Security for Intelligence and Analysis to develop and distribute a threat assessment regarding the use of cryptocurrency by terror organizations.
Speaking to ETHNews at the time, a DHS official explained the importance of the act:
"Anytime we can deny terrorists of funding avenues is good. Also, this bill goes a long way to recognizing cryptocurrencies are here to stay and will become more ingrained in the fabric of our lives. The drawback is the lack of knowledge about cryptocurrencies within DHS."
Perhaps in an effort to prove its case, in December of last year, the DHS brought the written testimony of chief special agent Matthew Allen before a Senate Committee on the Judiciary hearing titled "S.1241: Modernizing AML Laws to Combat Money Laundering and Terrorist Financing."
During this hearing, Allen gave specific examples of cryptocurrency being used for drug trafficking and mentioned that it is also being used by transnational crime organizations (TCOs) to launder money and as a way to conduct anonymous transactions.
Interestingly, Allen specifically mentioned that in his examples the parties chose Bitcoin over cryptocurrency designed to anonymize transacting parties – and that Bitcoin's public ledger probably helped in the capture of these malicious actors.
About these privacy enhanced tokens, Allen stated:
"HSI agents are increasingly encountering virtual currency, including more recent, anonymity-enhancing cryptocurrencies (AECs), in the course of their investigations. AECs are designed to better obfuscate transaction information and are increasingly preferred by TCOs."
The new pre-solicitation document – which differs from a Request for Proposal in that the DHS is asking for interested parties to contact the authors with helpful comments or technical questions instead of requesting specific solutions to the issues in the document – revisits these concerns.
Although the document mentions the work done in "bitcoin analytics" it does admit that Bitcoin only covers a small section of the cryptosphere. The main focus of the document is on how to forensically analyze the blockchain used for transactions in which AECs such as Zcash or Monero are used.
The document states that while the anonymity digital currency can provide is one of its selling points, this anonymity is also what entices agencies such as the DHS to learn how to track, trace, and understand illegal actions perpetrated using blockchain technology. 
The document states:
"To that end, this proposal calls for solutions that enable law enforcement investigations to perform forensic analysis on blockchain transactions … Furthermore, with the proliferation of new blockchain variants, the desired solution should either attempt to show generality or extensibility, or at least provide working approaches to treating newer blockchain implementations."
The DHS outlines three phases it would like to see future proposals adhere to.
Phase one includes the design of a "blockchain analysis ecosystem" that will allow for the forensic analysis of the applications of digital currency, namely, Zcash and Monero.
During phase two, the DHS is requiring a demonstration of a prototype of the ecosystem designed in phase one. The demonstrations should exemplify uses cases for the proposed system, how the proposed system can analyze suspicious transactions with and without external data, and how the system can be used on various blockchain platforms. In this phase, a technical report outlining results and needed improvements is also required.
In phase three, the DHS wants to see how the proposed ecosystem can be used in both the governmental and commercial sectors.
Other US governmental entities are also interested in stopping criminals from using virtual currency for illegal purposes. In June of this year, ETHNews reported that the under secretary of the US Treasury's Office of Terrorism and Financial Intelligence, Sigal Mandelker, talked about the need for tighter crypto regulations. On November 28, Mandelker's office listed the bitcoin addresses of two Iranian nationals suspected of exchanging money from a ransomware attack.
The Department of Homeland Security has yet to respond to requests for comment.
Nathan Graham is a full-time staff writer for ETHNews. He lives in Sparks, Nevada, with his wife, Beth, and dog, Kyia. Nathan has a passion for new technology, grant writing, and short stories. He spends his time rafting the American River, playing video games, and writing.
ETHNews is committed to its Editorial Policy
Like what you read? Follow us on Twitter @ETHNews_ to receive the latest Department of Homeland Security, privacy coins or other Ethereum law and legislation news.