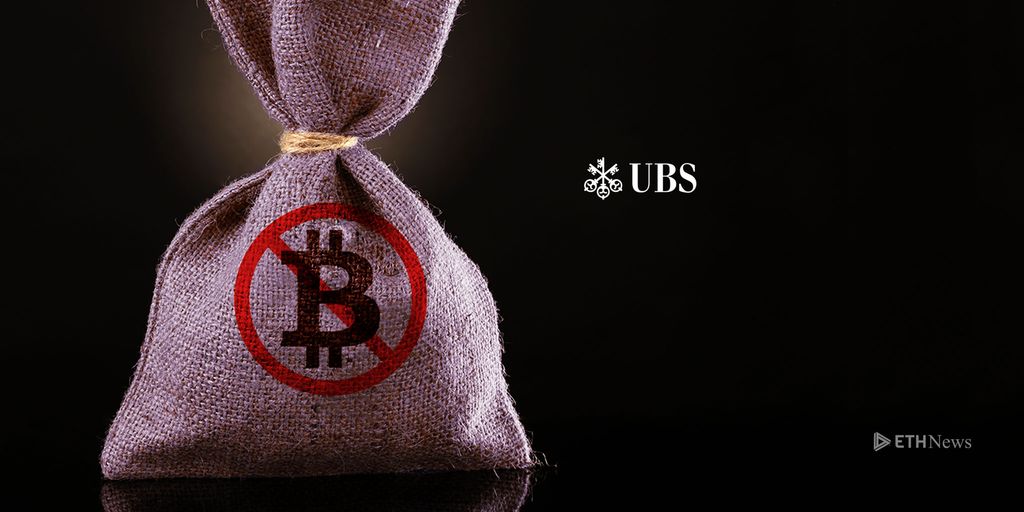 November 18, 2017 8:37 AM
The banking giant's CIO joins its other leaders in denouncing cryptocurrency as unstable and insignificant.
Global banking leader and wealth-management monolith UBS Group AG has echoed the sentiments of other financial and legislative heads in stating that the total market cap of all cryptocurrencies is still not enough to move the needle on considering crypto as a viable currency; and that the lack of government regulation gives UBS pause in considering bitcoin and other coins a safe investment vector.
In an interview published Friday with Bloomberg Technology, UBS's chief investment officer Marc Haefele made the observation that volatile cryptocurrency markets create a chaotic investment landscape, possibly keeping in mind recent interest in shorting bitcoin futures; he asked, "How do you know when to get out of a bitcoin investment?"
Another concern for the baking stalwart, as always, is illegal activity. "All it would take would be one terrorist incident in the U.S. funded by bitcoin for the U.S. regulator to much more seriously step in and take action", he said. "That's a risk, an unquantifiable risk, bitcoin has that another currency doesn't."
UBS isn't sounding any new alarm bells: in the beginning of this month, the bank's global chief economist Paul Donovan likened bitcoin's surge to the tulip mania that gripped the Netherlands in the 1600s; in late October, CEO Sergio Ermotti also noted he did not necessarily approve of cryptocurrencies. 
Lucinda Michele Knapp is a journalist with over fifteen years of experience covering tech, art, and culture in Los Angeles. Her articles have appeared in the Los Angeles Times, Variety, and Out Magazine among others. She spins fire, dispenses grammar advice, and knows kung fu.
ETHNews is commited to its Editorial Policy
Like what you read? Follow us on Twitter @ETHNews_ to receive the latest UBS, UBS Group AG or other Ethereum business and finance news.