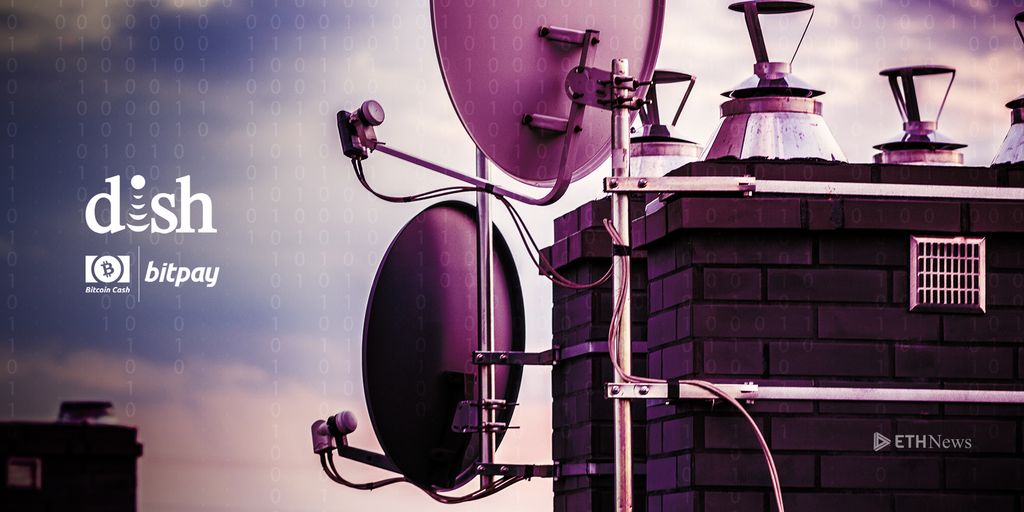 The television provider accepts a new cryptocurrency and rolls over to BitPay.
According to an announcement yesterday from DISH, a popular US satellite service provider, the company will now accept bitcoin cash (BCH) payments. The corporation began accepting bitcoin payments back in 2014.
John Swieringa, executive vice president and COO of DISH, commented on the addition of BCH:
"We've added Bitcoin Cash just as we chose to accept Bitcoin to serve customers who have adopted a new way of doing business. We have a steady volume of customers paying with cryptocurrency each month, and BitPay will allow us to continue offering more choice and convenience to our customers."
In fact, DISH customers can use their bitcoin or BCH to pay for their monthly service subscriptions, although these payments are treated as one-time transactions (unlike a recurring payment an individual may set up with their credit card).
Tied to this announcement is DISH's switch to BitPay as the corporation's cryptocurrency payment processor. Sonny Singh, chief commercial officer with BitPay, commented on the two companies' partnership:
"Our goal for DISH Network is a seamless transition to BitPay so all customers who are currently paying for services with Bitcoin continue to have the option to pay with Bitcoin or Bitcoin Cash. Cryptocurrency is an increasingly popular way for consumers to make purchases online as it reduces credit card fraud and is cheaper for the merchants."
According to the DISH team, BitPay can exchange "payments to U.S dollars at the moment of the transaction without cryptocurrency volatility risk."
In another television-related blockchain development, the Comcast Advanced Advertising Group, a division of the global telecommunications conglomerate Comcast Corporation, announced plans for its Blockchain Insights Platform in June 2017 to create an advertising approach informed by audience data.
Daniel Putney is a full-time writer for ETHNews. He received his bachelor's degree in English writing from the University of Nevada, Reno, where he also studied journalism and queer theory. In his free time, he writes poetry, plays the piano, and fangirls over fictional characters. He lives with his partner, three dogs, and two cats in the middle of nowhere, Nevada.
ETHNews is committed to its Editorial Policy
Like what you read? Follow us on Twitter @ETHNews_ to receive the latest DISH, television or other Ethereum cryptocurrencies and tokens news.