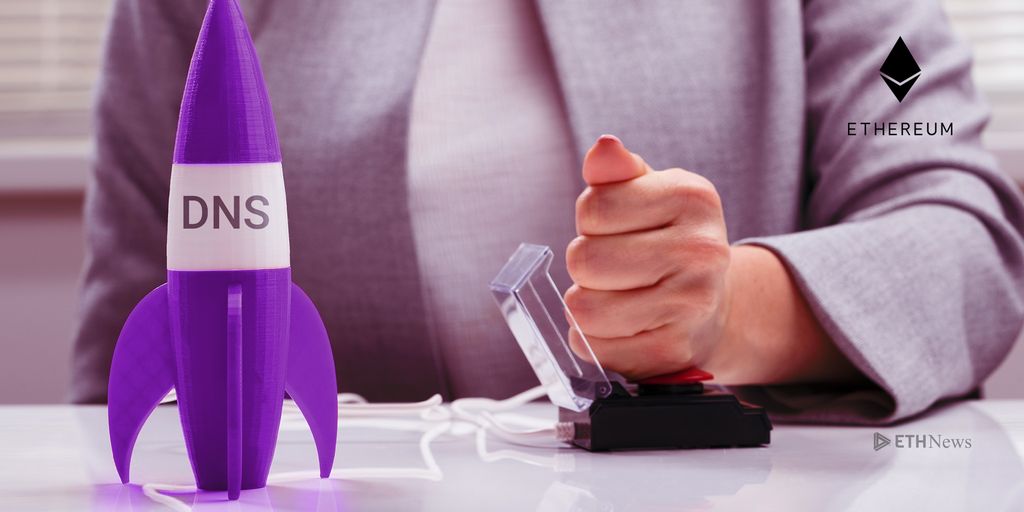 The Ethereum address-naming provider will be integrated into Minds + Machines Group Limited's forthcoming domain .luxe. MMX will allow current .eth address holders the opportunity to claim their DNS equivalent addresses.
According to a recent announcement, the Ethereum Name Service (ENS), which provides "human-readable names" to Ethereum (.eth) addresses, has partnered with Minds + Machines Group Limited (MMX), a Domain Name System (DNS) registry operator. MMX will allow individuals to associate their 40-character hash asset identifiers with a top-level .luxe domain name and, like ENS, will allow for easy-to-remember address names. The .luxe domain, which stands for "lets u xchange easily," is compatible with the DNS, meaning that it can work over the internet in the same way that domains function for email or web traffic.
The main use for this registration system is in the crypto wallet market, wherein transaction participants can share their .luxe addresses instead of lengthy hashes. However, the domain registry applies to all Ethereum assets and services, such as EDCCs (aka smart contracts) and Dapps, not just wallets.
ENS and MMX both believe the .luxe names can better facilitate the exchange of Ethereum assets over the internet. The CEO of MMX, Toby Hall, spoke to the demand of such a domain service:
"We already know from Ethereum's test in its non-ICANN [Internet Corporation for Assigned Names and Numbers] authorised .eth zone that there is a real proven demand for word-based identifiers that are blockchain enabled, ENS having received deposits of over $28 million on approximately 300,000 seven character words and above in the .eth zone."
The lead developer of ENS, Nick Johnson, told ETHNews that the process for registering a .luxe domain name would be "like registering any other DNS domain – by using a registrar of your choice!" This arguably simpler process contrasts the multistep auction system currently in place for .eth domain names, and offers a more permanent registry for users.
Johnson also mentioned that .eth is the three-letter International Organization for Standardization country code for Ethiopia, which has been reserved by ICANN, a nonprofit organization that coordinates the internet's naming system.
The .luxe domain will launch after ICANN's mandatory sunrise period, taking place August 9 through October 8, "during which trademark holders have an advance opportunity to register domain names corresponding to their marks before names are generally available to the public."
From October 9-25, there will be a limited registration period when holders of already-registered ENS .eth addresses can claim equivalent .luxe names. Afterward, starting October 30, names will be available to the public on a first-come, first-served basis.
Daniel Putney is a full-time writer for ETHNews. He received his bachelor's degree in English writing from the University of Nevada, Reno, where he also studied journalism and queer theory. In his free time, he writes poetry, plays the piano, and fangirls over fictional characters. He lives with his partner, three dogs, and two cats in the middle of nowhere, Nevada.
ETHNews is committed to its Editorial Policy
Like what you read? Follow us on Twitter @ETHNews_ to receive the latest ENS, Ethereum Name Service or other Ethereum ecosystem news.