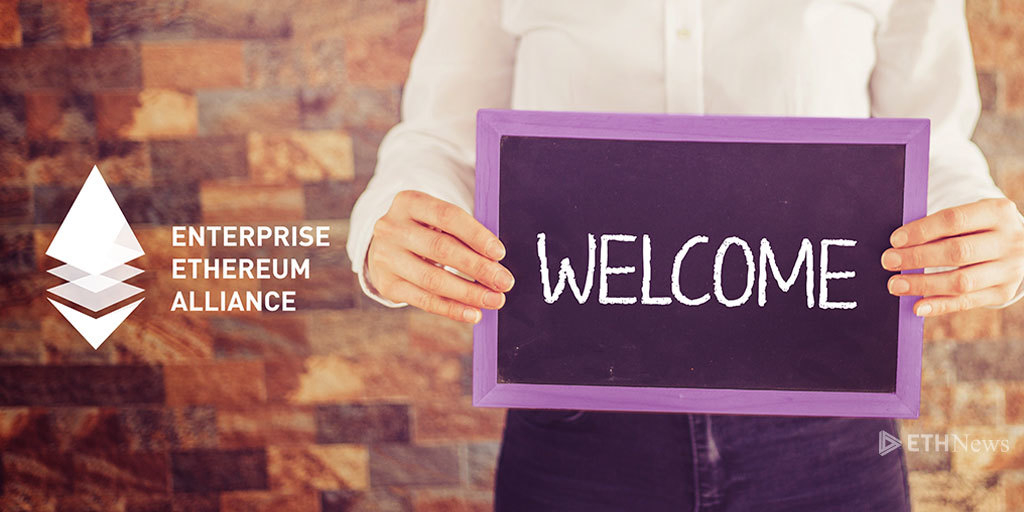 News
business and finance

As it continues to grow, the Enterprise Ethereum Alliance can count a Russian bank alongside a plethora of other institutions among its ranks.
On October 18, 2017, blockchain consortium Enterprise Ethereum Alliance (EEA) revealed that, in addition to Russian bank Sberbank, over 40 other companies have joined a growing list of blockchain innovators, including Hewlett Packard Enterprise (HPE). EEA also announced four working groups and one new committee have been added, bringing the combined total to 14 since the consortium's launch in February 2017.
EEA's vast membership encompasses industry leaders from public and private sectors alike. HPE hopes the cooperation will boost blockchain development to meet changing marketplace demands. On joining the consortium, global financial services industry lead at HPE, Markus Ogurek, expressed his company's focus. "Joining the EEA is a significant step for Hewlett Packard Enterprise in making blockchain enterprise-ready and accelerating our customers' journey to production," said Ogurek. "Our commitment to the EEA will help enterprise-grade blockchain technology adoption and will enable clients to innovate in most demanding applications."
The first Russian bank to join EEA, Sberbank has already engaged in blockchain proofs of concept to test letters of guarantee and letters of credit. Sberbank isn't the first large financial organization to dabble in blockchain system development, and head of trade finance and correspondent banking at Sberbank Evgeny Kravchenko is reported to have remarked, "I think blockchain may influence all the parties who are represented here, because all the banks are here, Swift is here. But the main message from my side is we need to do it together and jointly with other players."
The new working groups, committee, and their appointees include the following:
"The Quorum Working Group, Co-Chairs: Conor Svensson, blk.io and Alex Liu, AMIS

The Communications Protocol Working Group, Co-Chairs: Oliver Kemmis, Globility Limited and Dele Olajide, TraderLynk

The Integration and Tools Working Group, Co-Chairs Conor Svensson, blk.io and Alex Liu, AMIS

The Standards Working Group, Chair position open

The Marketing and Communications Committee, Co-Chairs: Andrew Keys, Consensys and Amanda Gutterman, Consensys"
In addition to Sberbank and HPE, the full list of new EEA members encompasses 1Up Systems PTY LTD, Aigang Network, Audiology Live Corporation, Australian Digital Commerce Association (ADCA), Bacoor Co., Ltd., BetekenisAcademy, bitfwd project, University of New South Wales, Black Market Studios, Blockchain Development Company, Blocksafe Foundation, BTM Blockchain Technology Malaysia Sdn Bhd, BTS, C.O.S.S. Pte. Ltd., Cambridge Blockchain, Centra Tech, Inc., CMT Digital Limited, CoinCircle, Crypto Valley Association, CSA Consulting and Solutions Ltd, Dash Core Group, Inc., DLT Labs, Donnelley Financial Solutions, Eximchain, Finantech Vastgoed Investering CV, Finchain, Global Partnerships Forum, Infinity Blockchain Labs, InfoObjects Inc., Investrata Foundation for Social Entrepreneurship (IFSE), LIFElabs, Lunyr Inc., Maintio Ltd., Metaps Plus, MyBit Foundation, Nanchang Buluo Chain Tech. Ltd. Co., National Association of REALTORs, Open ANX Foundation Limited, Oracles Network, SettleMint, Singapore University of Social Sciences, Sipree, Inc., SmartContract, Somish Solutions Limited, TenX PTE LTD, Trail of Bits, Trellis, and WeChain.
ETHNews will continue to provide coverage on the development of EEA and the work of its members.
Jeremy Nation is a writer living in Los Angeles with interests in technology, human rights, and cuisine. He is a full time staff writer for ETHNews and holds value in Ether.