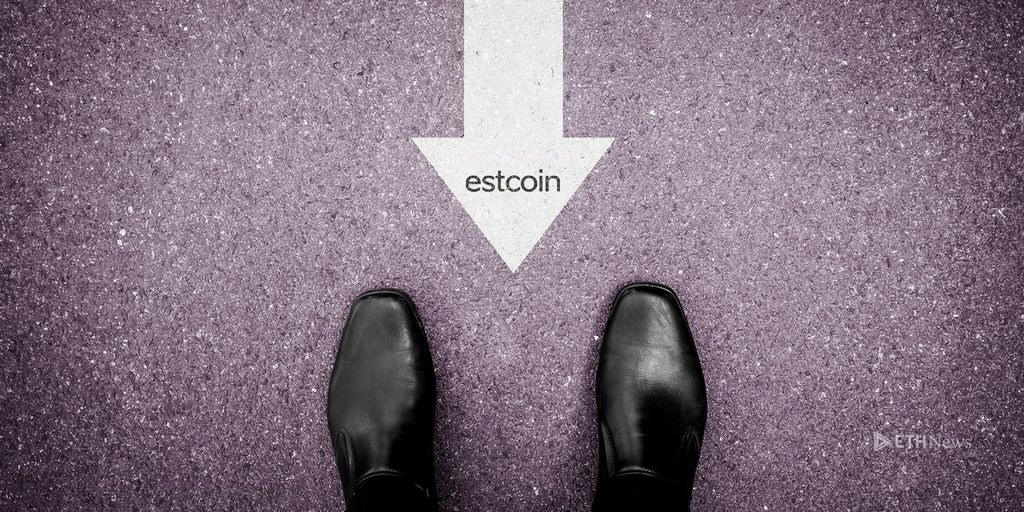 It was all a dream. After drawing rebukes from banking authorities, including the ECB president and Estonian central bank governor, Estcoin appears dead in the water.
In the cryptocurrency echo chamber, social media users – and reporters – sometimes exaggerate claims of government adoption. As a journalist, it's difficult to walk the line between covering innovative projects championed by exuberant creators and ensuring that one does not contribute to a fundamentally flawed narrative.
Over the last year, central bank digital currencies (CDBCs) have become a hot topic in the cryptocurrency universe. For instance, many crypto-fanatics seem to believe that "Fedcoin," a theoretical cryptocurrency backed by the US Federal Reserve, is a looming possibility. However, officials at the US Fed have clearly explained why a CBDC is likely a poor fit for the American economy and even questioned the viability of stateless cryptocurrencies like bitcoin.
While the US government hasn't readily embraced a CBDC, other governments have notably expressed enthusiasm. During the last year, we've reported on varying degrees of CBDC interest from China, India, Russia, Sweden, and the Marshall Islands, among several other countries. Estonia is another country making that shortlist, mostly because of one official's ambitious plan for "Estcoin," a proposed "crypto token."
However, the purpose of Estcoin has never been very clear. According to Reuters, Estonia's managing director of e-Residency, Kaspar Korjus, claimed that the token could be used for rewarding services in the country's e-resident community, verifying online identity, or as a means of payment pegged to the euro.
More importantly, Estcoins do not have the support of the Estonian government.
"There were unfortunately some misleading reports and comments from government agencies," said Estonian central bank governor Ardo Hansson in a January 2018 interview. "To put it bluntly, neither the government nor we, as a central bank, are considering introducing a cryptocurrency. Our currency is the euro, and the euro is a good currency."
"Once this whole bubble bursts, this discussion will have settled," Hansson added.
For months though, the bubble has not popped – and the CBDC rumors have continued. Now, these fanciful notions might come to an end.
On Friday, Bloomberg reported that Siim Sikkut, government chief information officer for Estonia's Ministry of Economic Affairs and Communications, said that the team behind Estcoin has given up its plans to peg the crypto token to the value of the euro (and offer Estcoins to all citizens). Instead, he explained, the tokens will be granted as an incentive to e-residents (non-Estonians who use the country's electronic systems to sign documents and incorporate companies).
"We agreed in discussions with politicians that Estcoin will proceed as a means for transactions inside the e-resident community," Sikkut said. "Other options aren't on the table. We're not building a new currency."
Bloomberg added that Korjus confirmed that Estcoin "would definitely not be a national 'cryptocurrency.'"
Longtime readers may remember when European Central Bank president Mario Draghi was asked about national cryptocurrencies in September 2017. "No member state can introduce its own currency," the ECB executive frankly declared. "The currency of the eurozone is the euro."
So, hold on, cryptonauts. The euro lives on. Estcoin, not so much.
Matthew is a full-time staff writer for ETHNews with a passion for law and technology. In 2016, he graduated from Georgetown University where he studied international economics and music. Matthew enjoys biking and listening to podcasts. He lives in Los Angeles and holds no value in any cryptocurrencies.
ETHNews is committed to its Editorial Policy
Like what you read? Follow us on Twitter @ETHNews_ to receive the latest Estcoin, Estonia or other Ethereum cryptocurrencies and tokens news.