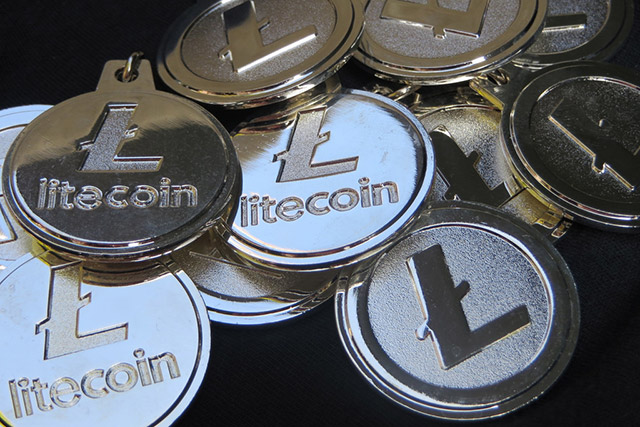 Joining the party to the crypto mania this week are two major altcoins – Etherum and Litecoin – showing tremendous strength in the market.
The overall cryptocurrency market valuations are at a record high above $500 billion and this time joining the party are two altcoins – Ethereum (ETH) and Litecoin (LTC). Ethereum, the second largest cryptocurrency by market cap is showing a lot of strength in past one week and is currently trading at $733.16, according to CoinMarketCap. In the past 24 hours, Ethereum has hit a new all-time high of $753.12 with its market cap crossing over $70 billion.
This year has been so for good for Ethereum as the cryptocurrency has given more than 8700% returns since the beginning of 2017. When compared to its arch rival 'Bitcoin' it turns out that Ethereum has managed to give four times the returns Bitcoin gave during the same period. Moreover, just like Bitcoin, Ethereum too is backed by the decentralized blockchain-technology.
But one of the major differences is that the Bitcoin-blockchain is used only as a payments system while Ethereum's blockchain offers space for running decentralized apps as well. This is the primary reason why many analysts prefer Ethereum over Bitcoin as they believe that the Ethereum blockchain provides a long-term vision to create a decentralized ecosystem.
We have seen many startups raising funds through ICOs and selling their digital tokens in exchange for Ether tokens, created on the Ethereum blockchain. More recently, a decentralized game named CryptoKitties has turned quite a lot popular which allows users to collect and digital tokens on the Ethereum blockchain.
Another altcoin which has contributed significantly to the market momentum this week is Litecoin. This altcoin has been, on a crazy rally in past one week with its price climbing up by more than 200% and its overall market valuation has surged past $15 billion. Litecoin has proved as a major underdog by delivering more than 7500% returns since the start of 2017. The major part of this rally has been in the past one week where it rose from sub $100 levels to hitting its new all-time high at $341.80.
Bitcoin is currently struggling with the issues of scalability like network clogging, low transaction speeds, and higher transactions costs. Litecoin is said to be up and prepared for these challenges and offers a competitive advantage in this sphere and better stability over Bitcoin.
Earlier this week, while speaking to CNBC, Litecoin-founder Charlie Lee expressed confidence over the future of altcoin and cryptocurrencies in general and said that the digital currencies can replace fiat currencies in near time soon. He although agrees to the fact that currently there have been challenges around network scalability issues which needs to be addressed soon as there is a massive influx of investors participating in the digital-crypto-space.
One of the largest exchanges in the U.S – Coinbase has said that there is more than a 100% increase in the number of registered users to their exchange. Coinbase, who started this year with a customer base of 5.5 million users has reported that this number has grown to 13.3 million at the end of November. Following intensive buying orders and a massive rally in Ethereum and Litecoin this week, the exchange for forced to suspend trading for an hour this Monday morning.