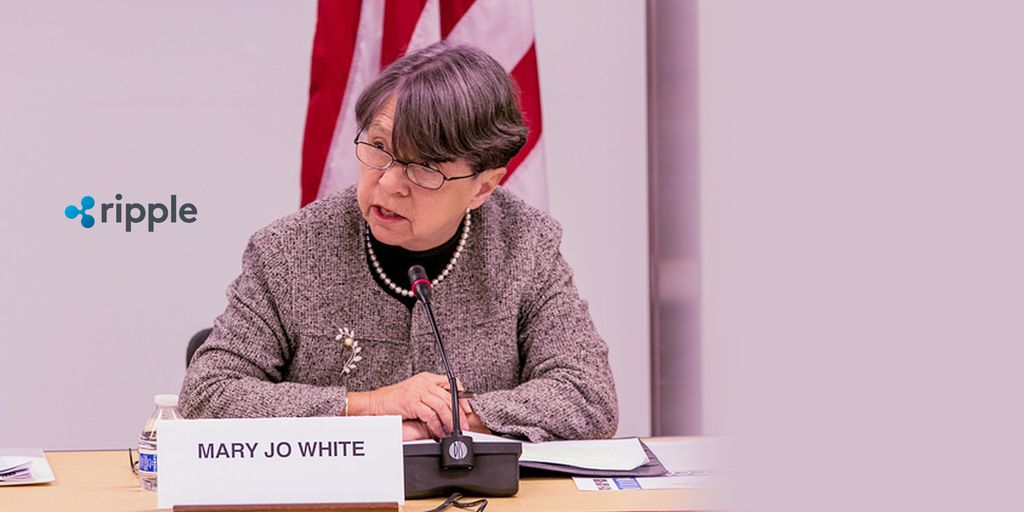 Go big or go home.
As reported by Law.com, court filings dated June 1, 2018, indicate that Ripple has hired Debevoise & Plimpton's Mary Jo White and Andrew Ceresney to defend the company in a class-action lawsuit filed last month. White and Ceresney formerly served as the chair of the Securities and Exchange Commission and as the agency's director of enforcement, respectively.
Seeking unspecified damages, plaintiff Ryan Coffey sued Ripple in May 2018, claiming that he lost more than $500 trading XRP, the cryptocurrency native to the Ripple Ledger. Coffey's suit aims to rescind more than $300 million in XRP purchases and create a constructive trust, with an eye toward disgorgement of Ripple's proceeds.
Represented by San Diego securities lawyer James Taylor-Copeland, Coffey contends that XRP ought to have been registered as a security with the SEC, the nation's stock market regulator.
ETHNews spoke with Taylor-Copeland who said that the next hearing in the case will likely take place in July 2018 on a motion to remand the case to state court. At present, Ripple is fighting for the case to be heard in federal court in the Northern District of California.
Taylor-Copeland declined comment on Ripple's new legal heavyweights.
Matthew is a full-time staff writer for ETHNews with a passion for law and technology. In 2016, he graduated from Georgetown University where he studied international economics and music. Matthew enjoys biking and listening to podcasts. He lives in Los Angeles and holds no value in any cryptocurrencies.
ETHNews is committed to its Editorial Policy
Like what you read? Follow us on Twitter @ETHNews_ to receive the latest Mary Jo White, SEC or other Ethereum law and legislation news.